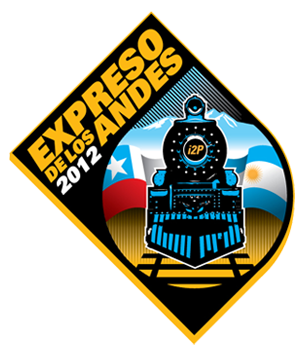 A month ago I posted the announcement from the impossible2Possible team that they would be setting off on a new expedition, this time to run west to east across South America. This new adventure was dubbed the Expreso De Los Andes 2012, and it is set to officially get underway tomorrow.
The plan is for ultra-runners Ray Zahab and Kevin Vallely to being their journey in the Chilean city of Concón, which sits along that country's Pacific coast. From there, they start running east, with the intention of covering roughly 1700km (1056 miles), before eventually ending at the Atlantic Oceain in Buenos Aires, Argentina. To get there, they'll first  have to traverse the Andes Mountain Range, and deal with running long distances at higher altitudes.
In the early stages of the run, Ray and Kevin intend to average about 70km (43.4 miles) per day. Once they clear the Andes however, they hope to amp those distance up to as much as 100km (62.1 miles) per day. They'll be aided along in the journey by a support crew, who will drop water and supply caches for them ever 20-30km as well.
As usual with any of the i2P expeditions, this run has an educational and inspirational component to it as well. On the Expreso De Los Andes expedition, the team is hoping to inspire young people to become more physically active, and to do that, the've enlisted a number of teachers and school administrators in a physical challenge program. One of those administrators is George Singfield, who is preparing to run a half-marathon in May. "Principal George," as he is known, happens to be diabetic, so he is learning the importance to taking care of his health, while improving his physical conditioning for the run. He, and a number of others, are hoping to inspire the children in their classrooms and schools by leading by example.
According to the i2P Twitter feed, the crew arrived in Santiago, Chile yesterday and, they should be making their way to Concón today, with the intention of setting out on schedule tomorrow. Throughout the run, we'll be able to track Ray and Kevin's progress on the expedition's official website, where they'll regularly be posting updates and videos.