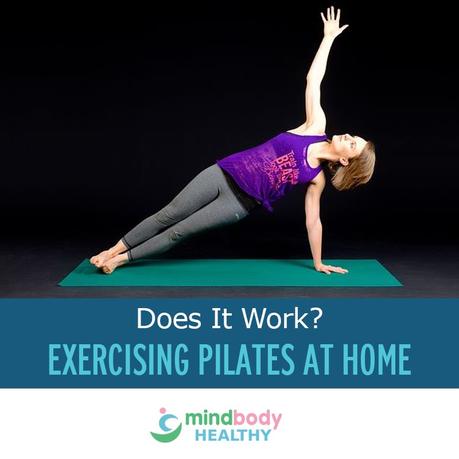 Whether any fitness routine or regimen will work well if done at home is one question that does not apply to pilates. This is because pilates is nothing more than a set of movements designed to give a total workout to our body as well as the mind.
The muscles, tendons, bones and ligaments get a complete overhaul even as the individual exercises the mind focusing and concentrating on each and every movement.
You may have seen different devices and equipments in any gymnasium or fitness outlet offering pilates training. However, all the equipments and devices are incidental and ancillary.  What really matters is the concentration and focus with which you perform the exercises.
Hence, there is absolutely no doubt that benefits of pilates will accrue even if the movements and the exercises are performed at home.
One of the biggest criticism or negative point against exercising at home is that you never get the right atmosphere at home. Exercising requires passion, devotion and commitment. When you work out at home, you skip some exercises because you are tired and get busy doing something else.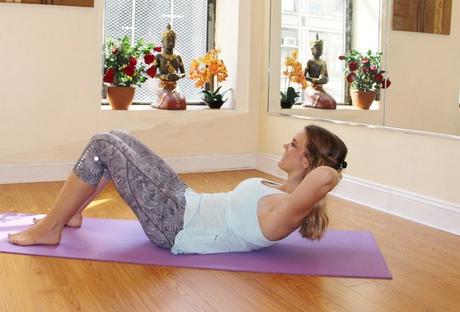 Had you felt tired in the gym, you will feel as if the entire gym is watching you on your gym machine and you will push yourself harder. Further, we buy gym machines and install the same in our house only to never use it after a few days. This is the reason why many persons avoid exercising at home. They prefer going to the gym instead.
Again, this criticism does not apply to pilates. The role of equipment and machine in pilates is very limited. It is not possible to build your biceps without dumbbells. However, it is not compulsory to own a pilates reformer to enjoy its benefits.
All you need is a mat to lie down and some space to perform all standing exercises. Pilates is no different than dancing or light martial arts. Hence, practicing the same at home will never be a problem.
Those who prefer gyms point out that doing pilates at home may sound cool but it is very difficult to get all the movements right without expert guidance. This might have been valid before the World Wide Web became popular.
Today, you can log on to the web and check out videos of experts doing pilates:
Another better option is to log on to the World Wide Web and purchase pilates DVD's. You just have to play the DVD and watch the exercises on your television screen.
As far as personal guidance and consultation is concerned, you can always get in touch with your local gym and opt for a pay per day session. Attend a few days in a month to ensure your basic technique remains flawless. Inform the expert that you practice pilates on a daily basis in your home and just need to iron out some chinks in your movements, if any.
The combination of pilates, the World Wide Web and professional advice in your neighborhood is more than enough to get rid of all that extra flab in your body as well as your mind. You will face these problems only until you are stuck in the basic phase.
Once you move on to the next level and once pilates actually starts providing benefits, you will find it very easy to stay motivated and perform the movements properly.
You have the option of buying equipments like the pilates reformer and setting up a personal gym in your own house or continuing with mat exercises to enjoy the benefits of pilates without spending even a single cent on any gym machine.