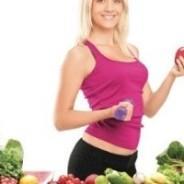 This weight loss vegetarian diet for everyday people recognises that we can all consume different amounts of food and still lose weight.
If you're a vegetarian who is trying to lose weight, you may be looking for diet tips. Some vegetarians may believe that they can simply cut back on the amount of food they eat in order to achieve successful weight loss. But in order to achieve optimal results when participating inside a vegetarian diet, it is important to include several important nutrients, including protein and fat. Make sure to work with your doctor when engaging in a vegetarian lifestyle.
Vegetarian diet includes the intake of plant based diets like fruits, vegetables, cereals, nuts etc. vegetarian diets include a lot of food products which are healthy as well as low on calories. Make sure to include a lot of fresh vegetables and fruits when you are preparing your diet plan.
We assume that our body will not get that adequate energy and sufficient amount of nutrients by following a vegetarian diet. Whereas vegetarian diet is considered to become one of the most healthiest diets which includes plant-based foods and vegetables.
Fruits and Vegetables
Include a lot of freshly prepared fruit salad or vegetable salad for your snacks or meals respectively. Work out the fruits and vegetables which you can intake, the ones which are low on calories. Eat plenty of these. Have green, leafy vegetables, they're highly nutritious. You can have plenty of these till your stomach is full. You do not have to worry about the calorie intake while eating these. Make sure that at least half of your diet consists of fruits and vegetables. They help you to lose weight.
Nuts and Seeds
Nuts and Seeds are considered to be the powerful sources of fiber, proteins, vitamins, minerals and other essential fatty acids (healthy fat). Nuts and seeds would be the healthiest choice when compared to other fatty foods, as it contains rich amount of omega-3 fatty acid and it also provides various health benefits.
Beans
Beans are one of the best sources of proteins for vegetarians. Beans also have a lot of other nutrients and fibers. These are very important for any human being's body.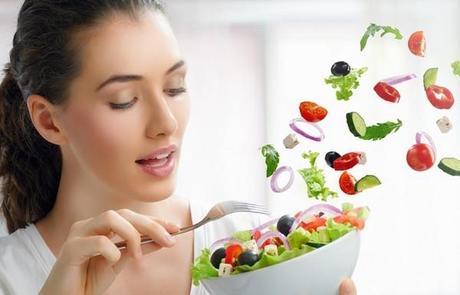 Diets for Vegetarians to Lose Weight
Water
Water is simply amazing in your diet. There is no limit for having water. It's probably the only liquid which you can have without being worried. Water may be the best fluid which you can intake. Make sure you drink plenty of glasses of water. Water works miracles for your body. It washes away toxins from your body as well as makes you lose weight.
Yoghurt
Yoghurt is very good for a person. Doctors recommend a vegetarian to possess yoghurt even if he or she is not following any diet plan. Yoghurt isn't very high on calories and person can consume a good quantity of it. You can also make variations with yoghurt and eat it. A lot of vegetarians believe that their meal is incomplete if they have not consumed yoghurt. So, be sure you include yoghurt in your diet.