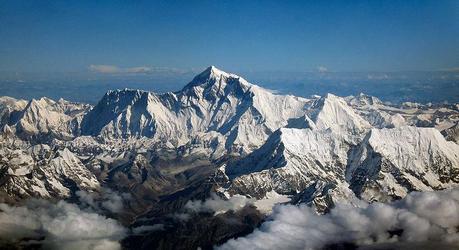 Sad news from the South Side of Everest this morning, where reports have come in that a major avalanche has claimed the lives of numerous Sherpas working near Camp 1. Preliminary reports from the mountain indicate that as many as 13 have been killed, with several more missing. Search and rescue efforts are still ongoing at this time, and all climbing activities have been suspended. 
The avalanche came off of the West Shoulder, sweeping down the mountain as the Sherpas were shuttling gear up to Camp 1 and 2. There were few western climbers on the slopes at this point, as most were still acclimatizing in Base Camp, or on other nearby peaks. 
Alan Arnette has posted reports from major teams operating on Everest, and most didn't have any Sherpas involved in the accident. Those that did, suffered only minor injuries. There are quite a few smaller teams that guide climbers up the mountain, and presumably most of the dead were working with those companies. 
Because of the size of this avalanche, and ongoing rescue operations, all of the climbers have been restricted to BC for now. Reports indicate that more than 150 people are stranded above the slide however, so some efforts will need to be made to help them get down. Helicopters will be brought in today to help retrieve bodies as well. 
If 13 Sherpas have indeed died in this avalanche, and all indications are that those numbers are accurate, it would be the single biggest accident in Everest history. That is a sad way to start the season, and once again the Sherpas are taking the brunt of the losses. Thankfully, this avalanche did not occur next week, when there likely to be more climbers in C1 and C2. The loss of life could have been considerably higher then. 
My condolences go out to the friends and families of the Sherpas who have perished on Everest today. I'm sure their loss will have an impact on the entire season as it unfolds. Lets hope that this isn't a sign of things to come, and that there are no more deaths on the mountain this spring.