I've been really getting into essential oils lately, so I thought I'd start a monthly series on the blog to share my experiments with all the different oils and blends I've been using. So welcome to the first Essential Oil Focus post! 
With cold and flu season upon us, I've been using a protective blend from doTERRA called On Guard like crazy. Colds? Flu? Ebola? Ain't nobody got time for that!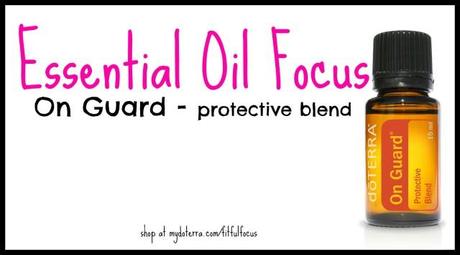 This post contains affiliate links. 
This blend was created to help support a healthy immune system, and I have to say, it's been working wonders for me so far. For one, it smells AH-MAH-ZING! It's a combination of wild orange, clove, cinnamon, eucalyptus, and rosemary. The combination of these five essential oils may help with fighting germs and pathogens in the air, on surfaces, and in the body. One, two punch! Take that germs!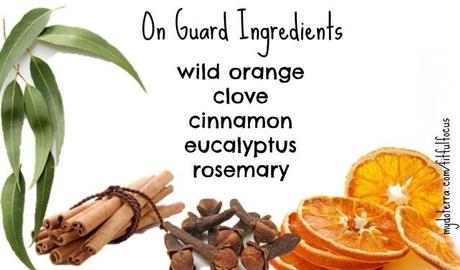 There are a million ways to use this oil blend, especially because it can be used internally, topically, and aromatically, but here are a few of my favorite uses for On Guard:
Diffuse it! – This stuff makes my apartment smell like Fall. Mmmm cinnamon and orange and clove. The fact that it might help eliminate germs in the air is an added bonus. 
Cleaning – I created a cleaning spray in a little Misto sprayer by mixing 4 drops of On Guard essential oil with 4 drops of Lemon essential oil and some water. I use it to clean surfaces whenever need be. It really cleans well and it makes my apartment smell like more of that Fall goodness. 
Immune Support – I've been downing this stuff in water at work. Everyone seems to be coming in with a cold and I don't want to catch it! Last week, I felt a sore throat coming on. I put a few drops in my water and drank it nonstop for two days and poof! – sore throat was gone.*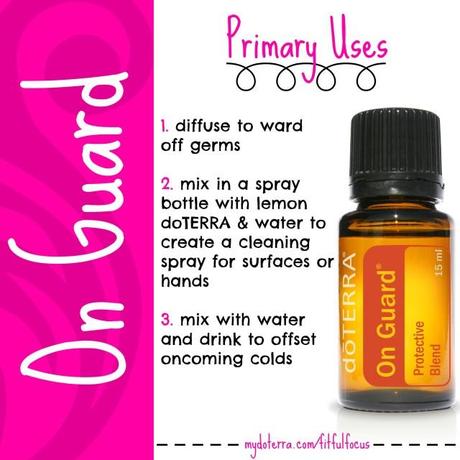 There are a ton of other uses for On Guard. Others on my list to try:
add to my laundry detergent for micro clean clothes
mix with baking soda to clean bathtub
combine with water in a little cup to sanitize toothbrush overnight
doTERRA makes a whole bunch of products using On Guard, most of which do the same things listed above but it's all just premade for you. Besides the straight up essential oil, there are: 
On Guard Beadlets
On Guard + Softgels
On Guard Protecting Throat Drops
On Guard Foaming Hand wash
On Guard Toothpaste
On Guard Cleaner Concentrate
On Guard Laundry Detergent
---
Say no to Ebola! Check out how essential oils can potentially help boost your immune system.
Click To Tweet - Powered By CoSchedule
---
Anyway, if you're looking for a little immunity boost**, I'd highly recommend getting some On Guard. You can get some from my little doTERRA shopping site. 
If you have any questions about essential oils, would like more info on them, or would like to join my doTERRA team, shoot me an email ([email protected])! 
Let's chat:
What do you do to help boost your immune system during cold and flu season?
Any specific oils or ailments you'd like me to focus on in the next installment of Essential Oil Focus?
*Legally, I must tell you that On Guard and my sore throat were not evaluated by the FDA soooo On Guard may or may not actually help ward off germs or make you feel better. I can't go telling you that it will cure you of sicky-ness, but hey, my on-coming cold didn't actually come on sooo I can vouch for it on a personal level. 
**FDA rules say I can't say it actually boosts your immune system – just gotsta follow them rules!