To get rid of sagging skin and stimulate our muscles, we can take a warm bath with sea salt. In addition to renewing the skin, this will also help add firmness.
Due to aging, the collagen and elastin structure of the skin loses elasticity which causes sagging of the skin. Skin can also loose its structure due to several other factors like harmful radiations of the sun, smoking, bad food habits, obesity, use of harsh chemicals on the skin and more. Now, there are several cosmetic procedures available in the market that are expensive and painful. The best option would be to try these simple skin tightening home remedies that'll help tighten your skin naturally.
There are Some great effective remedies for your skin that do not cause any side effects. These home remedies can eliminate skin tragedies caused by age. Check out the skin care regime for all skin types to treat those sagging skin and get healthy tighter skin at home.
Natural Remedies for Sagging Skin: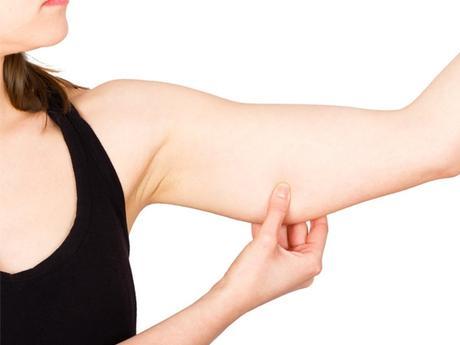 Home Remedies For Sagging Skin
Egg whites
Egg whites consist of hydro lipids that lift the skin. They also act as a natural astringent and nourish the skin. Egg whites also have the ability to wipe away premature wrinkles from the face, remove eye bags and give you a youthful radiance and firmness. You could whisk one or two egg whites until a foamy texture, and then apply it on your skin. Leave it for 20 minutes and then wash it off. You could also add a spoon of plain yogurt to egg whites and then apply it on your face and neck. This will leave you with fresh, nourished and radiant skin.
Banana Mask
A mask made of mashed ripe bananas, a tablespoon of honey and a teaspoon of olive oil helps to firm the skin and provides instant shine. It also helps keep out external moisture which in turn helps to lift sagging skin and regulates the production of sebum (a natural oily substance secreted by the sebaceous glands to lubricate and waterproof the skin).
Lemons
Collagen is naturally produced in your body (and can be unnaturally injected by a plastic surgeon) to help your skin firm up and get back some of its elasticity. To increase your collagen levels naturally, your body needs to take in a lot of vitamin C, which is exactly what lemons offer. This method will also help you keep wrinkles away, which is a nice added bonus.
To use lemon on your skin, squeeze some juice from the fruit itself. Rub it into your problem areas and let it sit for about 10 minutes. You will need to do this up to three times daily to see the maximum results. If you want, you can also mix water in with the lemon juice and leave it to dry on your problem areas.
Tomato Juice
Squeezing the juice from a fresh tomato and apply it to the skin surface with a gentle circular motion. Massage for about five minutes and then wash with cold water. The consistent application of tomato juice will help to reduce sagging skin and at the same time ensuring the closing of the pores which will leave the skin glowing.
Scrub with Baking Soda
Mix baking soda and warm water until it becomes a fine paste and apply it in a circular motion all over your skin. Baking soda is a great exfoliator that helps reduce oil and acne problems, makes the skin look very soft, closes the pores and smooths wrinkles. If your complexion looks tired and listless, use baking soda paste to rejuvenate it immediately.
Drink enough water
It should be no surprise that well hydrated skin just looks better, it's the simplest beauty trick, other than a genuine smile. In addition to numerous health benefits, drinking 10-12 glasses of water every day can help you maintain firm, fabulous skin with little effort.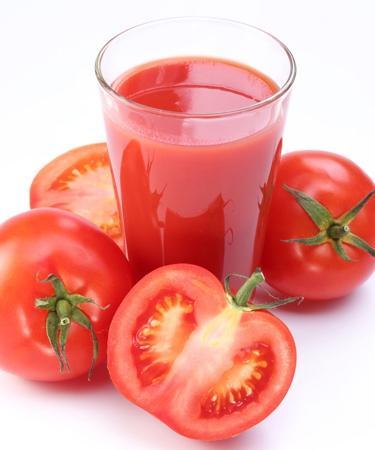 Tomato juice to reduce sagging skin
Cucumber
Cucumbers act as a Perfect skin tightener. One way to use them is grinding half cucumber and applying the juice on the neck and face. Leave it for 10 minutes and rinse it off with cold water. You can follow this ritual daily. Other way of using it is grinding some cucumber with yogurt and apply it on your face and neck and after 15 minutes rinse it off with lukewarm water.
Sandalwood Mask
Make a paste of pure sandalwood with water and us it to exfoliate the skin, exerting some pressure. This will help to restore the skin's natural shiny appearance. Sandalwood is one of the most incredible natural treatments because it helps to eliminate acne, dry spots, oily skin, sweat and more.
Strawberry and Yogurt Mask
Mash some strawberries, add a few tablespoons of yogurt and mix it until it forms a paste which you can apply to the face. Leave it on for a few minutes and then wash it off. This combination acts as a wonderful toner and helps tighten loose skin. It also improves blood circulation and brings a fresh new look to the face.