Feel free to lick the bowl. This eggless gluten free and vegan edible white chocolate macadamia cookie dough is meant to go unbaked, so you can safely satisfy any cookie dough craving.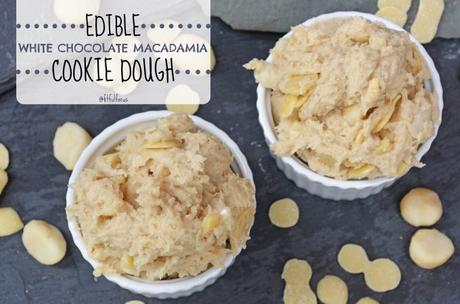 This recipe first appeared in the Now Foods 50 Twenty Minute Recipe ebook.
About a year and a half ago, I created my first edible cookie dough recipe. It was a hit, and by "hit" I mean Will loved it. That actually says a lot because Will is one of those people who never wants to lick the bowl. I know, I know. How could I marry a man with such an utterly obvious flaw? It's been a struggle we're still working through, but I try to remind myself that if he doesn't want to lick the bowl, that's just more for me! Moral of the story is: if he was going back for seconds (and thirds) of my edible cookie dough, I knew I had a good recipe on my hands.
I have since used a version of that edible chocolate chip cookie dough recipe to create these BOMB Chocolate Chip Cookie Dough Truffles, but I always wanted to try to create a different type of cookie in dough form.
That day has arrived, my friends. To all my white chocolate chip macadamia nut cookie lovers, this Edible White Chocolate Macadamia Cookie Dough is for you.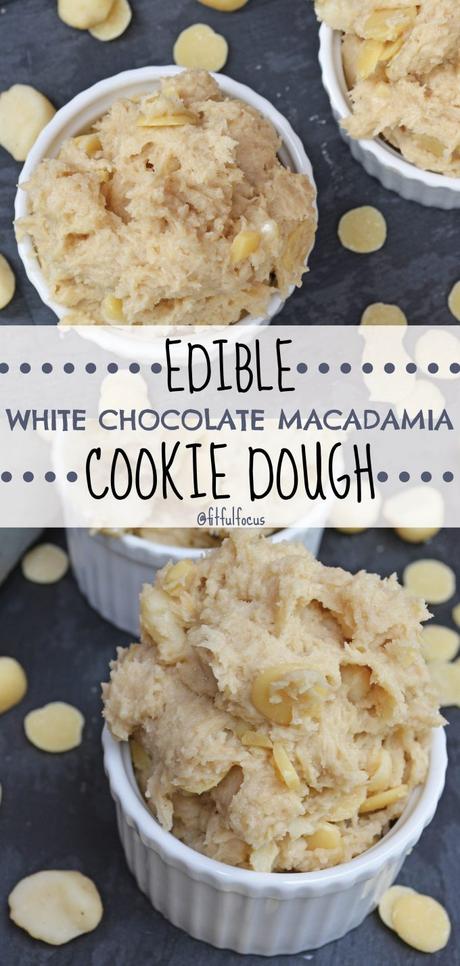 If cookie dough = happiness (which it does, obviously), than this edible white chocolate macadamia cookie dough is like happiness to the max. Think fluffy puppies playing in a field with unicorns while you sit and pet them... while eating this cookie dough.
The only problem with eating cookie dough and achieving eternal happiness is that whole raw egg thing. How do you jump that hurdle? Well, you just don't put egg in your cookie dough. I know. You never thought of that gem of wisdom. You're welcome.
Not only is this cookie dough egg free, but it's also completely vegan, gluten free and totally delicious. Just pure cookie dough-eatin' bliss here.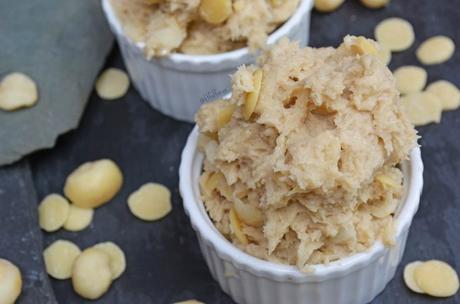 What else makes this edible white chocolate macadamia cookie dough amazing? No baking required. Just mix your ingredients together and... DONE!
So grab a spoon and get to enjoying pure happiness in a recipe.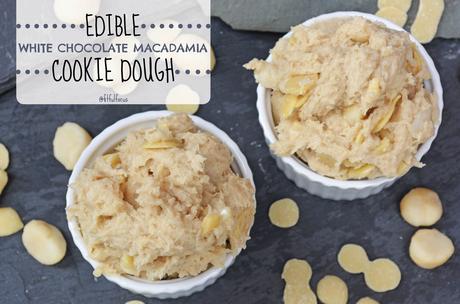 Ingredients
Instructions
Notes
Let's Chat:
Do you prefer the dough over the cookie?