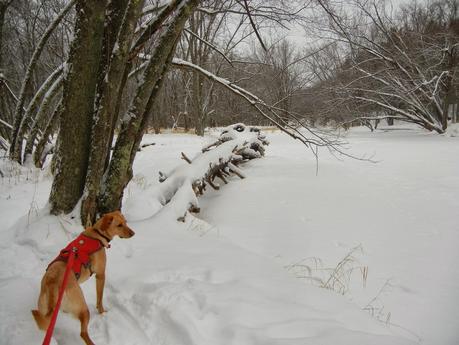 After a week of too-cold-to-hike temperatures, we finally got back out there today! Charlie knew something was up when I started filling water bottles and packing up my little pink backpack with snacks and poop bags. She started doing happy-wiggles and squealing by the door.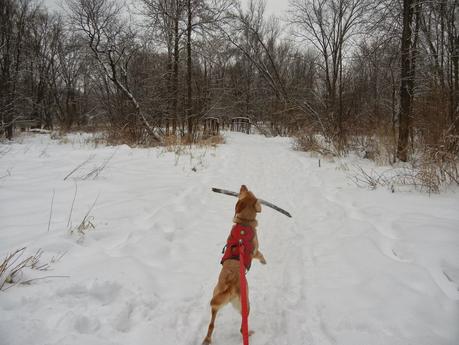 Although the temperatures were great for hiking, Mother Nature gifted us with 2 inches of fresh snow overnight and with my car not behaving well on snowy roads, I didn't want to take a chance driving any long distances to explore new trails. I'm also having a hard time finding county parks or trail heads with plowed parking areas.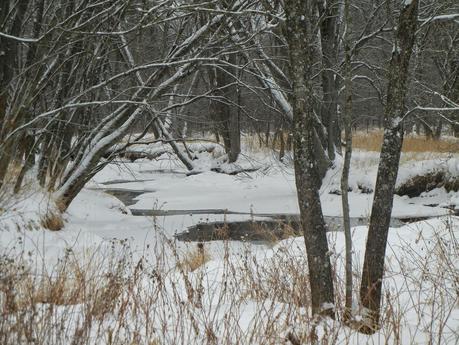 So instead of risking unsafe driving conditions or parking hassles, we headed to one of our local tried-and-true trails: Eau Claire River Trail in Weston! This is one of my favorite local trails because it's right in town but feels very far away. In winter, the snow is always packed down nicely from foot traffic, snowshoeing and even cross-country skiers, but you rarely run into anyone else on the trail.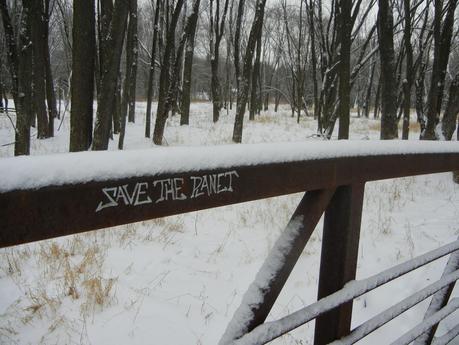 Today we met one other couple who were just exiting the trail with their two off-leash dogs and then we had the trail to ourselves for the rest of the hike. I kept Charlie on-leash most of the way, but had her off-leash for some stick-fetching games every now and then... making sure to throw her stick far into the deep snow so she'd have to "find it" and give her brain some exercise as well!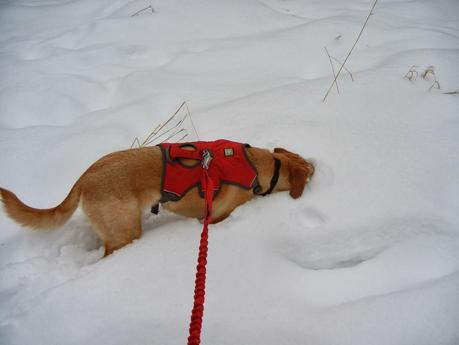 She had a blast and after an hour of hiking and fetching, she quickly fell asleep on the drive home.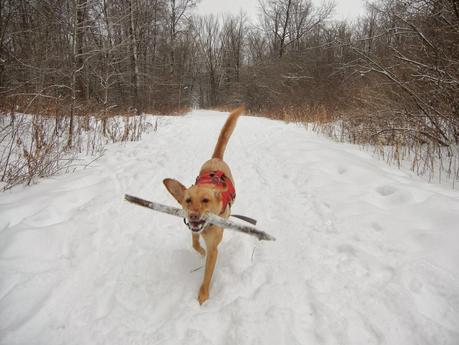 She's been napping for most of the day, woke up for a quick potty break and some dinner and is now snoozing again.
That's all it takes to keep a dog exercised and happy... one hour of hiking!
Hopefully the roads will be in better shape tomorrow so we can head out to a new segment of the Ice Age Trail.
Until then... sweet dreams!