The Dopey Challenge Race Recap has arrived! Learn how I ran a 5K, 10K, half marathon & full marathon in four consecutive days and finished feeling better than ever.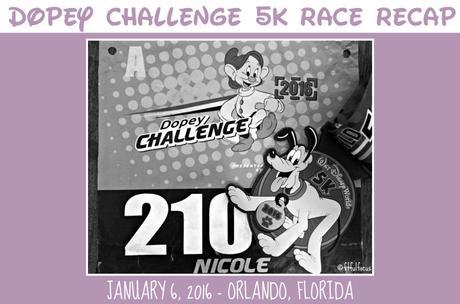 Welcome to another great Wild Workout Wednesday Link Up where Annmarie from The Fit Foodie Mama, Angelena Marie from Angelena Marie: Happy, Healthy & Balanced, Michelle at Fruition Fitness and I bring you workout ideas, motivation, inspiration and recipes to try. Join us each week by reading along, linking up and grab the button to proudly display on your blog/in your posts!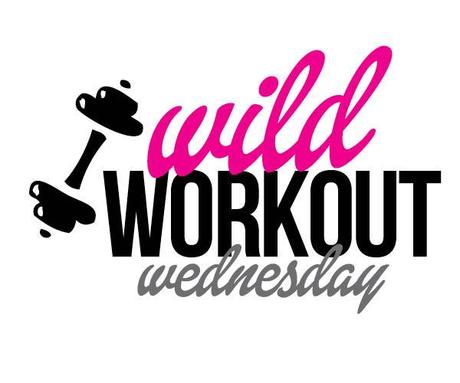 Hello!! I'm back in NYC after completing the Dopey Challenge in Disney World. While I'm sad to no longer be in the most magical place on earth, I'm pretty pumped to share my race recap with you all!
Quick overview for those of you that may not know: The Dopey Challenge is a race in Walt Disney World. It consists of running a 5K, a 10K, a half marathon and full marathon in four consecutive days.
Overall, the weekend was absolutely incredible. Disney really does an amazing job with their races, and Angela and I are very impressed with ourselves for not only finishing, but finishing strong. Dopey Challenge goals: accomplished!
After running 48.6 miles, I thought my body would be demolished, but I crossed the marathon finish line feeling better than after I ran the Philadelphia Marathon (and I felt pretty good after that race!). Post race, I walking around like I'd barely run at all, and I woke up the next morning without a single sore muscle. I will absolutely be writing a post all about how I trained and what I did pre, during and post race to finish injury and soreness free, but first, the race recaps!
Since The Dopey Challenge is such a long shebang, I'm breaking this recap into 4 parts, one for each race. Each part will include tips and tricks for how to tackle the challenge and make the most of each race. Ready for the 5K recap? Let's do this thang!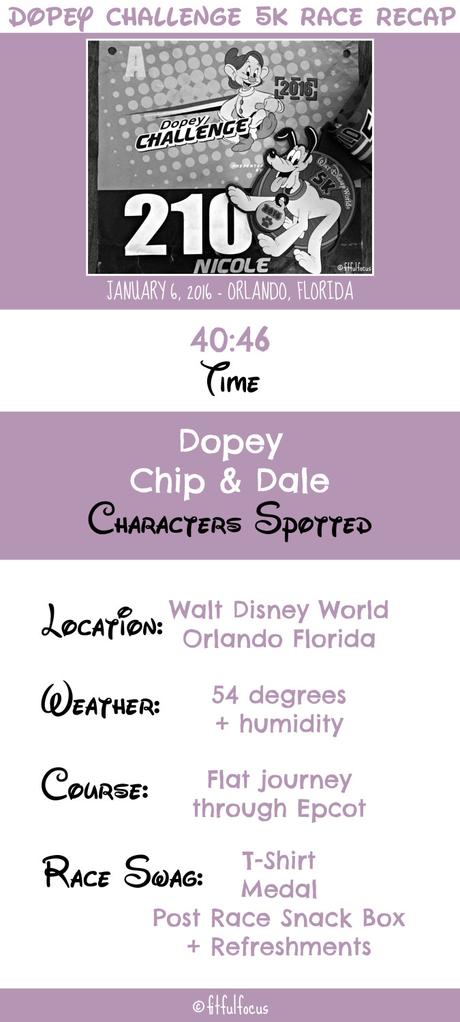 We landed in Orlando a day before the race. Angela (my running buddy) and I took Disney's Magical Express (it's free for anyone staying at a Disney resort) to our hotel. We checked in and then took the free shuttle to the Expo. I won't get into too many details about the expo because expos are all pretty similar to me, but I will say that everything was extremely well organized. It was a cinch to get our race packets and before we knew it, we were off to spend the afternoon at Hollywood Studios.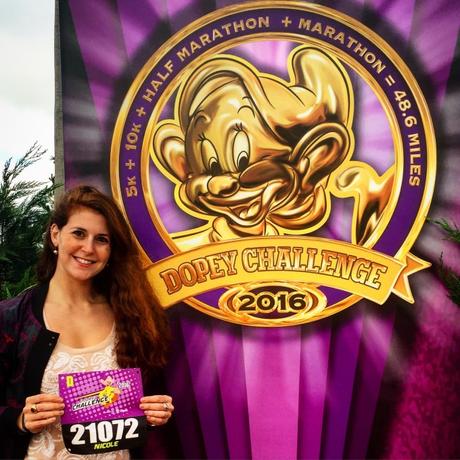 We got massive turkey legs for dinner, tackled the Rock'n'Rollercoaster, watched Muppet Vision 3D, and went on Star Tours.

We were really pumped to see the Osborne Family Spectacle of Dancing Lights. It was the last day ever that the lights would be up, so I'm so happy we were able to experience them. Look how beautiful!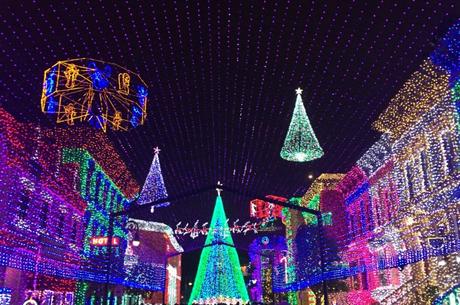 Then it was time to head back to the hotel to rest up. We set our alarms for a 3:50am wakeup with the plan of catching a 4:15 bus to the race (we had to be on a bus by 4:30am). We got all our race day gear ready for the next morning and were in bed by 10pm.
It was no easy feat getting up so early in the morning, but we did it. It helped that I set my phone across the room so that I'd have to get out of bed to turn it off. Angela and I got up and dressed and were out of our room 20 minutes after waking up.
We headed straight to the bus and were very pleased to find one waiting. We got on and were at race day central a few minutes later. Security was a breeze and before we knew it, we were in!
Angela and I went straight to the line to get a picture with Dopey! It was pretty long, but we had over an hour before we had to head to the corrals - so why not!
Bonus Tip: If you know you are going to have a long wait before the start of a race, be sure to bring a throwaway layer or even save an old heat sheet from another race to keep yourself warm!
We managed to snag a picture with Dopey just in time!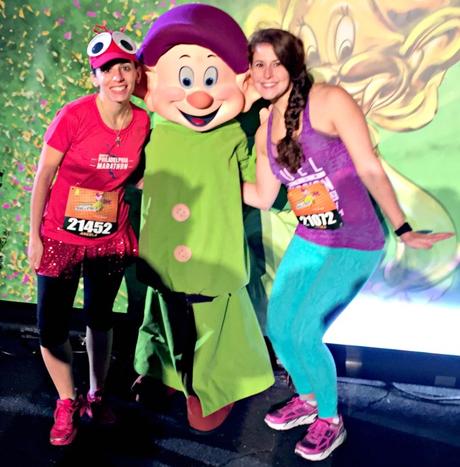 Right after we got our pic, it was time to head to the corrals. We were in the first corral, so we pretty much headed straight to the starting line. The wheelchair racers went off right at 6am and moments later, the fireworks went off for our corral (Disney launches fireworks for every corral!) and we were on our way!
The 5K starts on the highway and goes right into Epcot. Knowing that we had 48.6 miles head of us, we kept our pace nice and slow (it's freeing to not have time goals!). We even stopped for a picture with Chip & Dale (Ch-Ch-Ch-Chip & Dale! Rescue Rangers!). Bet ya never seen Ariel, Sebastian, Chip & Dale all together before!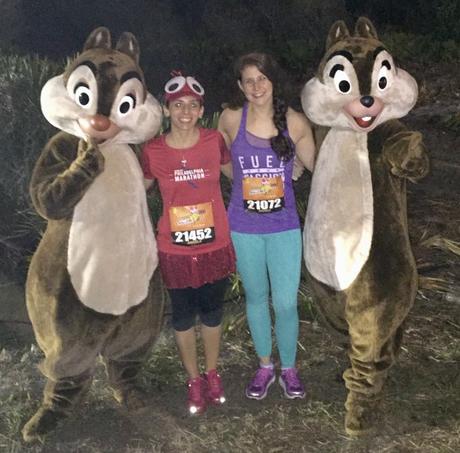 Epot was beautiful at night (well I guess it was morning, but it was still dark out). All the Christmas décor was still up, so everything was lit up beautifully. We posed with the famous Epcot globe...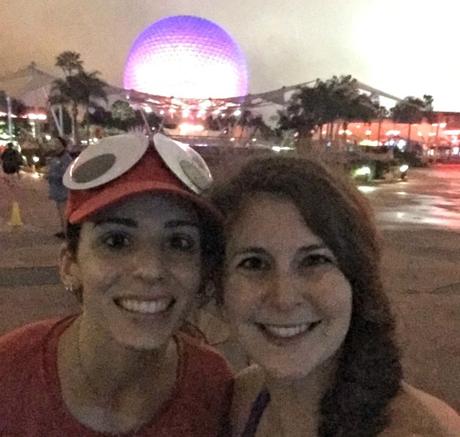 ...and before we knew it, the race was over! 3.1 miles down, 45.5 to go! Check out our awesome Pluto medals!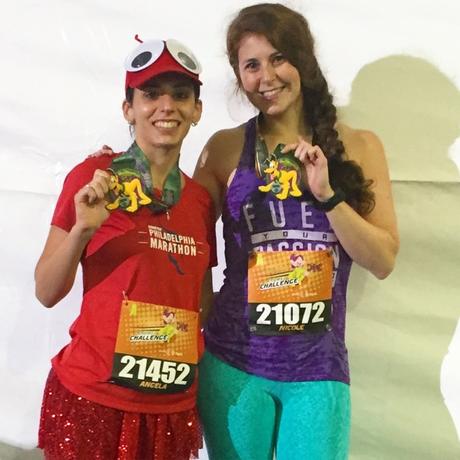 We snagged heat sheets since it was still pretty chilly out, got our post-race snack boxes and bananas and were back at our bus in no time. Everything was so wonderfully organized! We had to wait in line for the bus back to the hotel for 10 minutes because the final runners hadn't crossed the highway yet, but otherwise, easy peasy. We were back at the hotel by 7:30am, when most of the world is just getting up!
We both showered and snagged breakfast (omelets - nom!) before heading back to the room to rest for a bit. We both felt great after the race, especially because we ran at a very easy pace, but the early morning got to us. At 11, we got ourselves up and going to go hit the parks!
We got to Epcot around 12, and had the most amazing time. Luckily, Pluto was there, so we snagged some awesome pictures with him and our 5K medals!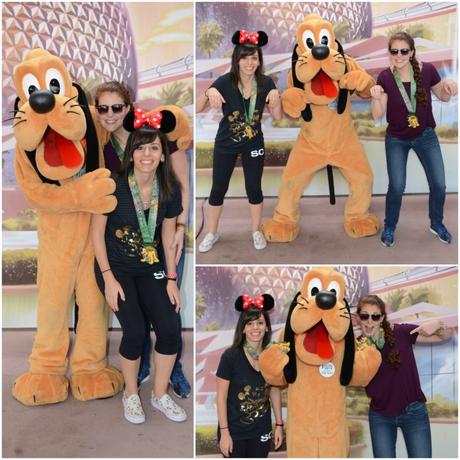 We spent the day walking around the World Showcase and enjoying a ton of rides. A lot of people will tell you stay off your feet before a race, especially a long challenge like this, but we were in Disney! We wanted to make the most our trip and enjoy all the parks. This was one of the big reasons we wanted to keep a slow pace. We knew we'd be walking a ton after each race, so we needed to be smart with our energy levels and our muscle capabilities. Had we gone out too fast and burnt out, we wouldn't have been able to enjoy a day at Epcot, and we wouldn't have spotted Tinkerbell!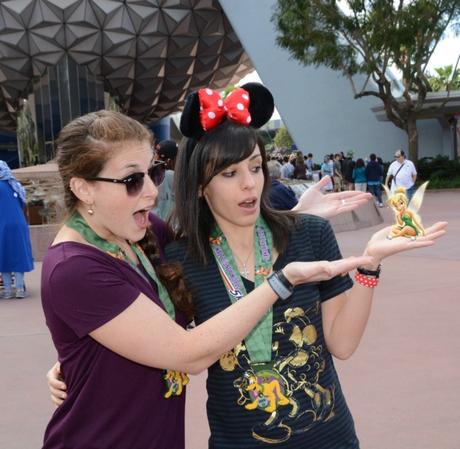 Bonus Tip: If you want to enjoy the parks while doing the Dopey Challenge, take it easy on race day and while at the parks, sit and rest your feet whenever possible.
We headed back to the hotel for dinner and to put our feet in the hot tub. The warm water and jets felt incredible on our muscles! Back at our room, I did some foam rolling, laid out everything for 10K day, and crawled into bed with another early wake up call.
Stay tuned for the 10K recap coming tomorrow! In the meantime, link up those Wild Workout Wednesday posts below. Full link up rules here!


Let's Chat:
Have you ever done a big racing challenge?
Ever run a Disney race?