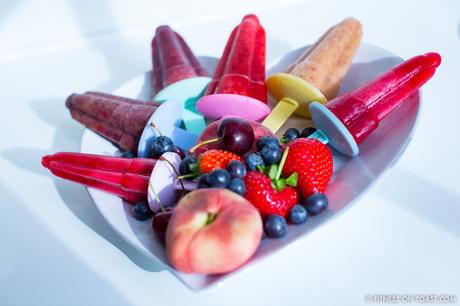 Summer temperatures are upon us, and that brings with it the need for refreshment… these might well be the best ice lollies I've ever had! A bold claim, but to my defence, the ingredients are a collection of favourites; fresh fruits and berries – bursting with vitamins and minerals, plus they're naturally sweet and delicious! The advantage over shop-bought products is that you KNOW they contain no preservatives, colourings, flavor enhancing chemicals or artificial bits – plus they're totally fresh! These ice lollies are all-natural, super quick-and-easy to make, and are perfect for children and adults alike on a hot summers day! Click MORE to get the recipe, and for the chance to WIN YOUR OWN VITAMIX, the ultra high-performance blender, which I'm giving away to one lucky reader :) …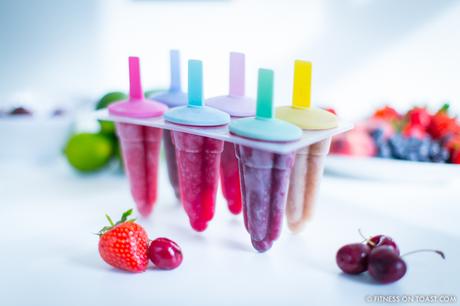 Typically when making your own lollies, most recipes suggest you add fruit juice but since supermarket juice is often high in sugar and packed with preservatives,
I made my own cold press juice as a base
using apples and lime (recipe at the bottom) – it's fresh, lower-fructose, and nutrient-dense. I used some of this juice for all the flavours of the lollies. I love a bit of variety, and so made a few different flavours – peach, raspberry, blueberry, cherry, strawberries and mango but the flavours and combinations can be endless. If, like me, you just love all things ice-cream/ice-lolly related, then this recipe is for you! I used my
Vitamix
to create them, using the lower settings to mix the berries as
I personally prefer the consistency to be slightly granular, so that I can identify, taste and see some of the seeds
in the strawberries and raspberries for example. If you want it totally smooth, you can go high-power on the Vitamix and achieve total velvet consistency!
:)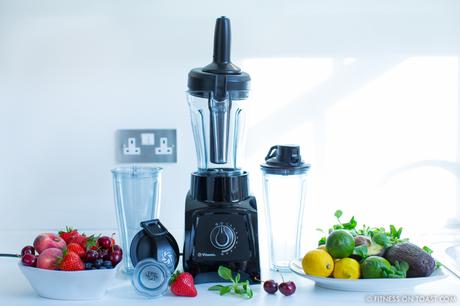 COMPETITION TIME!

 
One of you is going to win a brand new Vitamix S-30 personal blender (like my one above) which is worth £400 / $600. I'll send it out to you, so you just sit back and wait! If you want that to be you, there are 3 easy steps to be in with a chance:


1)

Follow me on Twitter (& like + retweet the 'competition' tweet), then


2)

Follow me on Instagram , like the Ice Lolly picture & leave a lovely comment about what recipe you plan to make with your Vitamix! Then finally,


3)

Follow @VitamixUK on Twitter too, and you're done

:)

Closes 1st July, so GOOD LUCK!!!
Now, on to the recipes :)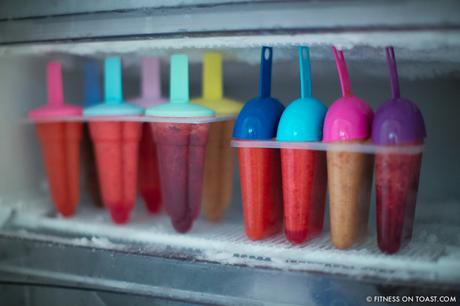 FLAVOUR 1: RASPBERRIES & FRESH LIME:
Ingredients (makes 6-8 lollies):
1) 150 g ripe raspberries
2) 1/2 cup fresh cold press Juice (recipe below
How To:
1. Rinse the raspberries and start by mixing them in your Vitamix.
2. Add the homemade juice to the raspberry mixture
3. Taste to see whether you need a little more juice to naturally sweeten the mixture
4. Put the mixture in the Ice lolly containers and pop them in the freezer until frozen (circa 5hours)
Homemade Juice (to sweeten the lollies)
Make your own to avoid unnecessary sugars and additives! Ingredients:
1) 1 ripe apple.
2) 1 peeled lime (I used 2 as I love lime)
3) Just pop them all in a cold press juicer and let it do its thing!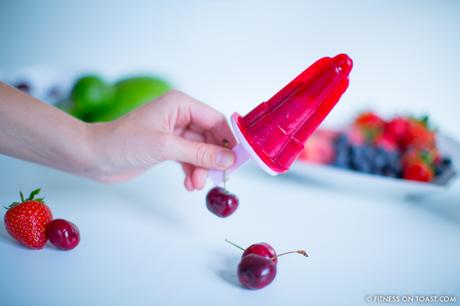 FLAVOURS: THE SAME METHOD ABOVE APPLIES TO THE REMAINING FLAVOURS!
– PEACH: 4 x medium-sized ripe peaches
– BLUEBERRY: 200g of blueberries
– CHERRY: 250g of cherry
– MANGO: 1 x large ripe mango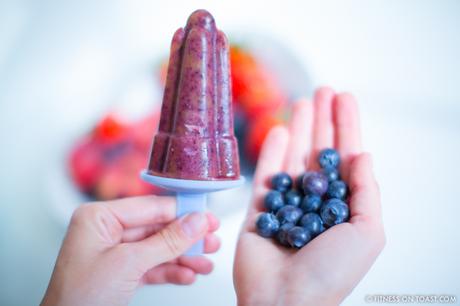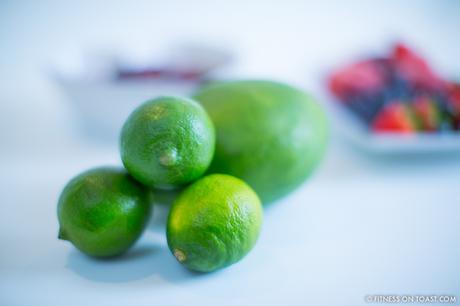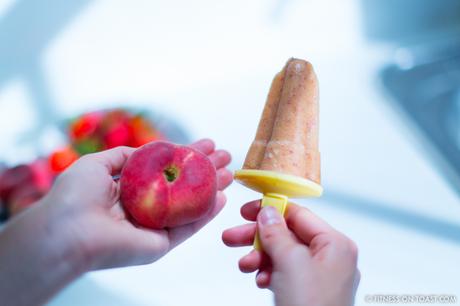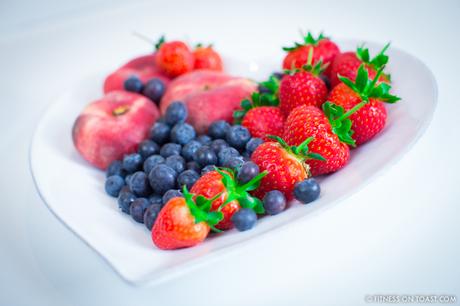 ______________________
YOU MIGHT ALSO LIKE: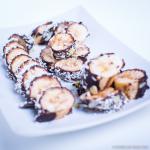 CHOC DUSTED BITES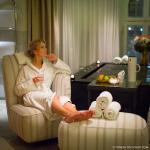 NORDIC SPA!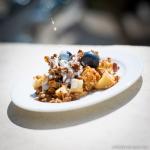 HEALTHY CRUMBLE!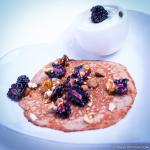 YUMMY PANCAKES!