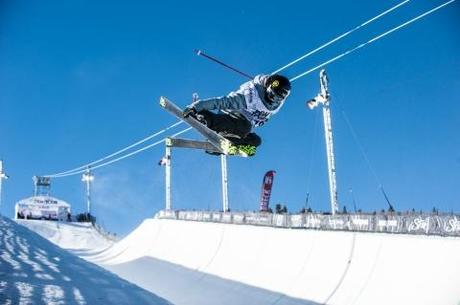 The Dew Tour iON Mountain Championships skiing and snowboard competition is underway in Breckenridge, Colorado today, pitting some of the best riders in the world against one another in both Slopestyle and the Superpipe. New this year is the Ski and Snowboard Big Air competition, which gives the athletes the opportunity to show off their best stunts on a massive jump.
If you're a fan of these competitions, and admittedly they are quite fun to watch, the 
NBC Sports Network
 will be airing the events live at 7:30 PM ET tonight and at 4:00 PM ET tomorrow afternoon. On the weekend, the competition jumps over to the regular NBC stations, airing on both Saturday (2:00 PM ET) and Sunday (1:00 PM ET).
For an introduction to the Slopestyle snowboard course, check out the video below.
See More Videos at AlliSports.com See More Videos at AlliSports.com ');" style="color: white; float: right; margin-right: 5px;">Embed