This Dairy Free Thin Mint Latte is a healthier, unique way to get your Girl Scout cookie fix without all the unnecessary sugar.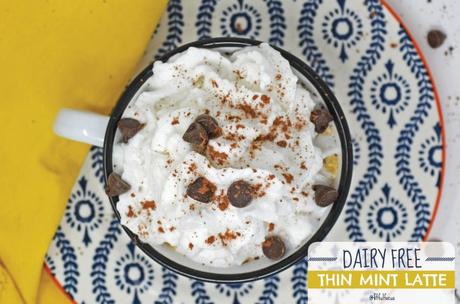 This post is sponsored by Now Foods.
Coffee and I are in a pretty seriously relationship. I love it. I need it. I miss it when I haven't had it. Sometimes I can't even function without it. I know it's not healthy to be so dependent on another, but I can't help it. Coffee gives me life.
I usually make my coffee at home and drink it black, but every now and then I like to go to a coffee shop and treat myself to a fancy latte. The only problem I have with getting fancy lattes is that they tend to be loaded with sugar and calories. I like to eat my calories vs. drink them (with the exception of wine or a filling smoothie), so I figured it was about time I created my own fancy latte at home.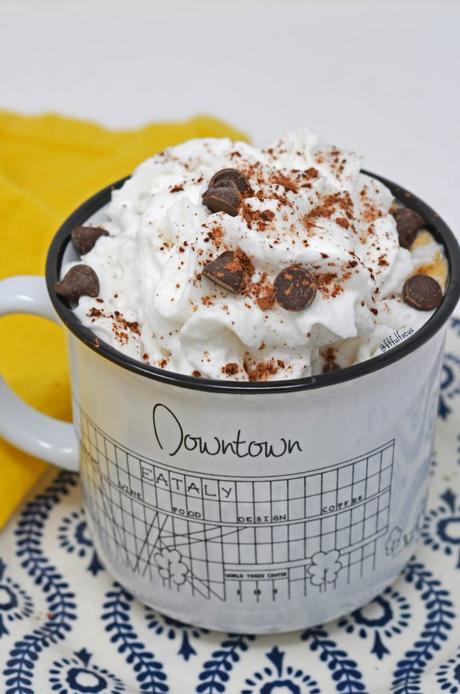 I whipped out the espresso machine Will and I got for our wedding and got to creating a latte in one of my favorite spring flavors: thin mint!
Guys, I don't mean to brag, but this thin mint latte is BOMB! Not only does it taste amazing, but you can make it with less than 50 calories and under 2g of sugar.
But how? How can a latte modeled after a cookie be so low-cal and low-sugar? Ah, young grasshopper. The magic is in the ingredients.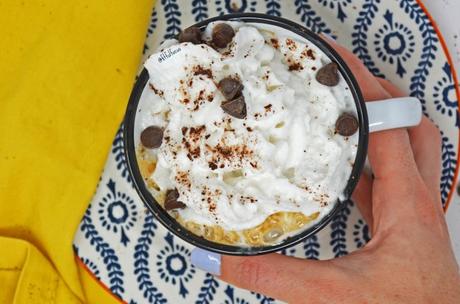 First, you have espresso powder. No calories or sugar there. Just pure, blissful flavor and caffeine.
Then, you have unsweetened almond milk. This thin mint latte requires less than half a cup, so that brings us to 15 cals (max) and still 0 grams of sugar.
Now for the magical ingredients that take this from regular latte to thin mint latte: Now Foods Organic Cocoa Powder (10 calories, 0 sugar) and Now Foods Peppermint Cookie Liquid Stevia (0 calories, 0 sugar). Yes, I said Peppermint Cookie stevia. If you don't have this stuff in your life, you need it. It's SO DAMN DELICIOUS. I'm seriously questioning how I've made it through 30 years of life without it. (Side note: Now Foods makes a few different flavors of liquid stevia, and everyone I've tried so far - maple anyone? - has been so tasty.)
Anywho, the combo of coco powder and peppermint cookie create a just-like-thin-mint flavor and bring this dairy free latte to a whole new level. You could stop there and have a perfectly delicious thin mint latte for 25 calories and 0 sugar, or you could add some optional pizzazz.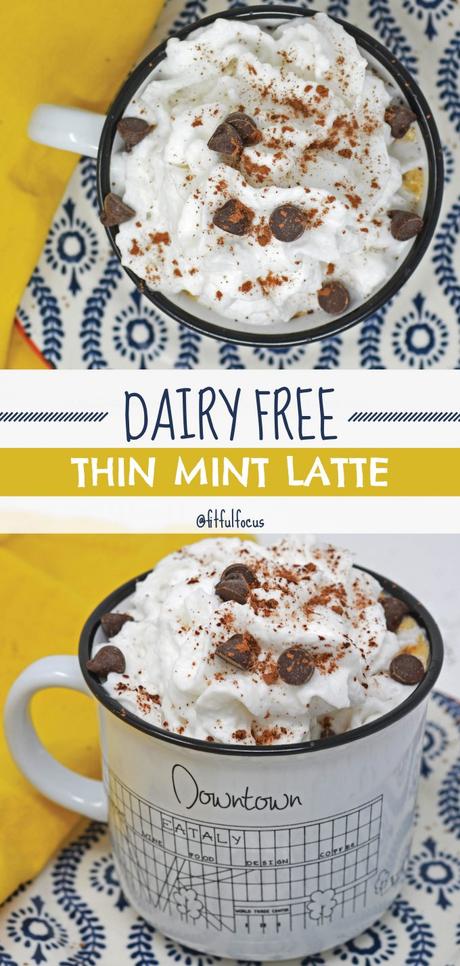 I was originally going to leave this latte at that. Simple. Easy. Delicious. But when I spotted some non-dairy whipped cream at the grocery, I couldn't pass it up. This thin mint latte is so low-cal and low-sugar, why not treat myself with a few extras? Believe it or not, the coconut milk whipped cream only adds about 20 calories and less than 2 grams of sugar! Now we're at 45 calories for a decadent thin mint latte!
Treat yourself even further by topping your latte with a sprinkle of chocolate chips (about half tablespoon). That'll bring the total calorie count to 85, and the total sugar count to 6 grams.
To put that into perspective, a tall peppermint mocha with whipped cream from Starbucks has 290 calories and 35 grams of sugar! I'll take my healthier version any day.
You can find some of the magical ingredients for this recipe at nowfoods.com. Get $10 OFF your nowfoods.com purchase of $40 or more (before taxes and shipping) using NICOLENOW10 at checkout.*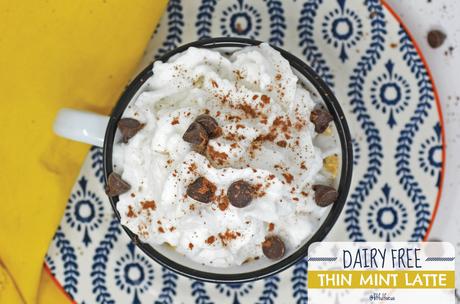 Ingredients
Instructions
Notes
Let's Chat:
Are you a latte drinker?
What's your favorite coffee beverage?
*Offer only available on nowfoods.com. Offer valid January 1, 2019 through 11:59 PM CT March 31, 2019. Some exclusions apply. Limit one coupon code per transaction. Offer cannot be used on previous purchases. NOW Health Group, Inc. has the right to end any promotion at any time.