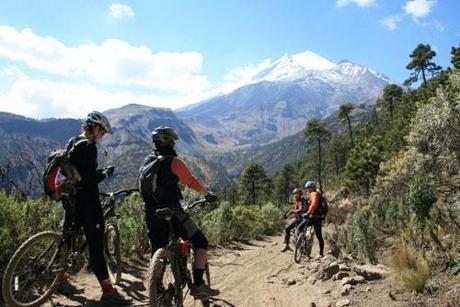 The Checkpoint Tracker series of adventure races consists of dozens of great AR events spread out across the U.S. each year. Top teams can compete for points in those races then go head-to-head against one another in the annual championship race which will be held in West Virginia in September. Earlier today I received the following note from race management that will certainly be of interest to adventure racing teams looking for a great challenge this fall.
With 200 points on the line, and because it serves as the final tie-breaker, the 2012 Checkpoint Tracker Championship will play a critical role in determining the overall standings for the 2012 season...but the field is not limited to teams competing for points and rankings!! 
With no qualifying requirements the race is open to every adventure racing team and anyone with an adventurous spirit, no matter your motivation. 
Maybe you want to toe the line with the best racers in North America to see how you stack up. Perhaps just finishing the nearly 100 mile course is your goal. 
No matter what moves you, we invite you to experience the exciting culmination of the 2012 adventure racing season at the Checkpoint Tracker Adventure Racing Championship presented by Swiftwick.
Join us the weekend of September 28th at the Ace Resort in West Virginia for 30 hours of non-stop racing followed by the Swiftwick Afterparty featuring live music, great food and drinks, door prizes and awards ceremony. 
With a professionally designed course managed by Odyssey Adventure Racing you are guaranteed a once in a lifetime racing experience set amongst the roaring rivers and brilliant fall foliage of beautiful Oak Hill, WV. 
We look forward to seeing you next month!! 
Register your team by August 31st and save $50 per racer.
 There you have it. Everything you need to know to compete in the Checkpoint Tracker Championship and if register before the end of the month, you'll even get a discount. Seems like a great deal for a great event to me.