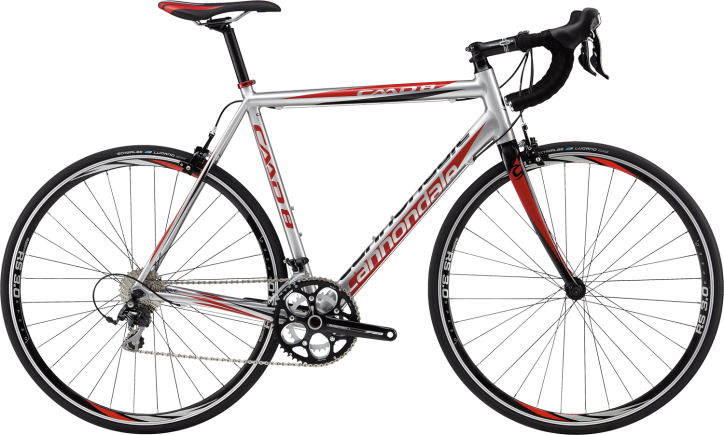 One of the perks of writing this blog and contributing to others is all of the great gear I get the opportunity to test and review. Over the past few weeks, I've been riding around on a brand new Cannondale CAAD8 5 105 road bike and it has been a bit like riding around in a new car. This morning I posted my thoughts on the bike over at Gadling.com and if you're interested, you can read my full review here.
In a nutshell, the CAAD8 is a fantastic bike and an even better bargain. I absolutely love my current road bike (a Specialized Allez), which is a few years old, but riding around on Cannondale's machine gave me a glimpse at just how far cycling components have evolved in the past few years. Everything about this bike is smooth and nimble, from switching gears to climbing hills to breaking quickly and easily. In short, it has been a joy to ride the CAAD8 and I'm going to be sad returning it to the dealer in a few days.
But the biggest thing that impressed me was just how much bang for your buck Cannondale has delivered here. The CAAD8, which shares some of its geometry with the more expensive CAAD10, costs just $1450. By cycling standards that makes it an "entry level" bike, although it certainly doesn't perform like one out on the road. As I mention in the Gadling review, this is a fantastic bike for beginners and intermediate riders, but even the more experienced cyclist looking to save some cash will enjoy what it brings to the table.
I want to thank my friends at Cannondale for allowing me to take this baby for a test drive over the past few weeks. It's been a real pleasure. And for anyone else who is in the market for a new bike this spring, but doesn't want to do too much damage to their wallet, I'd urge you to drop by your local Cannondale dealer to check it out. I think you'll be very impressed.