When my alarm went off on Sunday morning, it was bittersweet. I was excited to wake up and take on another day at Blend, but I was sad because I knew in just a few short hours, I'd be saying my goodbyes and heading back to New York.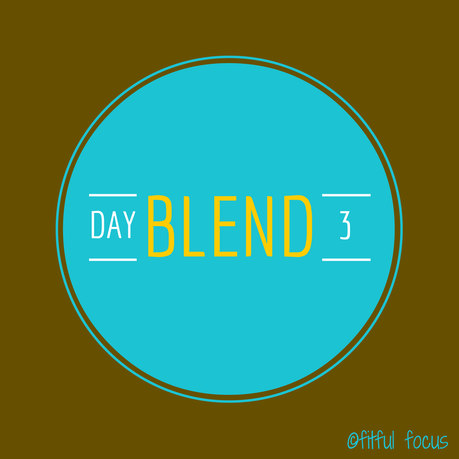 Despite being ridiculously sore from the day prior (Onnit kicked my booty) the roomies and I hopped out of bed, downed some Vega Sugar-Free Energizer (my go-to), and headed to another bootcamp workout, this time sponsored by GPP Fitness.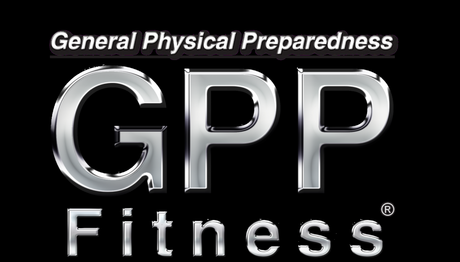 GPP stands for General Physical Prepardness. A few words straight from them about what they're all about:
GPP is about being healthy. Period. We believe the only worthy reason to exercise and eat right is so that we can lead richer, fuller lives. Lives not limited by capacity and/or self-induced disease. 

At GPP we realize that health isn't about who the fittest person in the world is. It isn't about who can lift the most weight, run the fastest, or obtain the highest work capacity imaginable…
Instead, get your workout in and go home. Go be human…
At GPP we do NOT serve our workouts. For we realize it is our workout's job to serve us.  We would much rather put energy into activities which are less based on self and more focused on what is truly important.
It's really a wonderful philosophy. So many people are focused on bigger, faster, stronger, when health and happiness is a far more important goal, at least in my opinion.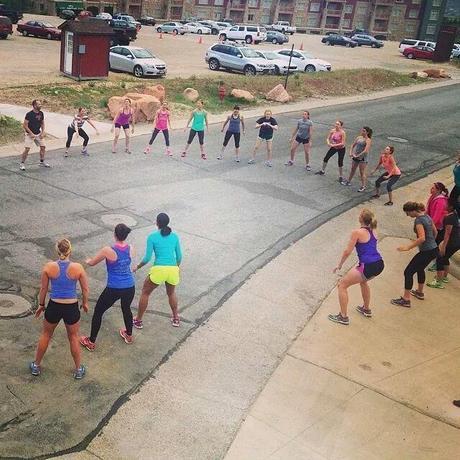 GPP warm up
Despite this sunshine-filled philosophy, home girl was DYING. My quads hurt to touch afterwards. Yea… serious ouchies happening. I may never do a burpee again… just kidding… Shaun T is going to come over to my apartment and punchisize me for that comment. I'm sorry Shaun T! I didn't mean it! (I kind of mean it…)
It was a blast, though! Neil, GPP's founder, split us into teams of 5 for a seriously sweat inducing workout. My team consisted of roomie Erika, Vanessa, Lindsay, and Katie. We pretty much dominated, though I'm not sure my legs would agree with that statement.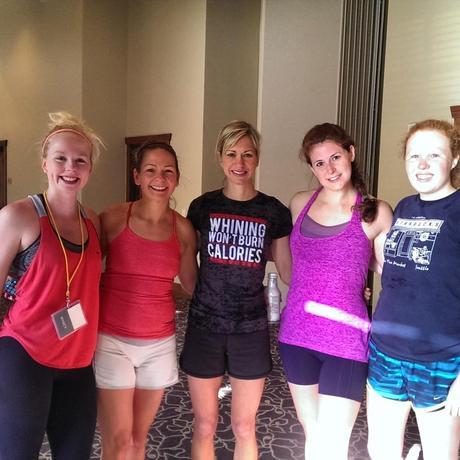 from left-right: Erika, Vanessa, Lindsay, Me, Katie
Then it was off to breakfast sponsored by Yoplait Greek and Nature's Valley. YUM!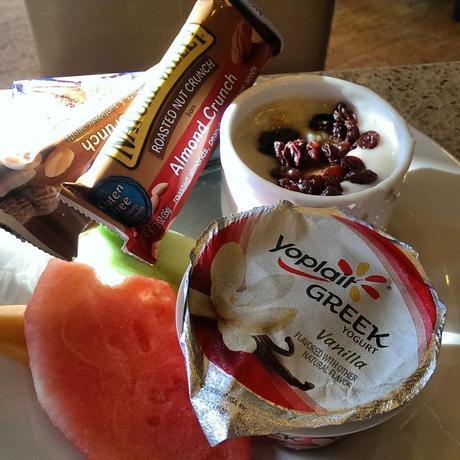 We ate, showered, and packed up before heading down to the closing ceremony. Thank goodness I brought a gigantuon bag! I was able to fit all the liquids we got from Fairlife, Organic Valley, Fluro Water, Amoretti, and Lo in that bad boy. Checked bag for the win!
We got in this awesome group pic:
And I snagged some snaps with Lindsay from Lindsay Weighs in Heather from Better With Veggies. Love those two!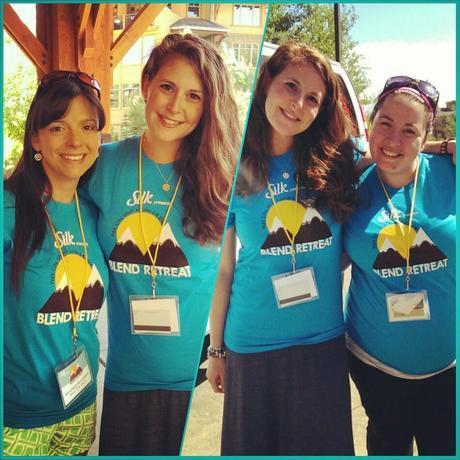 left: Heather & me, right: me & Lindsay
Then it was time for the Raffle. Can you believe everyone got a prize?! These sponsors were seriously amazing. I wanted to win everything but also didn't want to win anything because I didn't have any more room in my luggage. Luckily, I won a $25 Whole Foods Gift Card! Woohoo! Perfection. Fits right in my wallet. I'll have to use it to buy some goodies from some of the awesome new brands I got to try this weekend – though I'm pretty stocked up for the next… well… forever!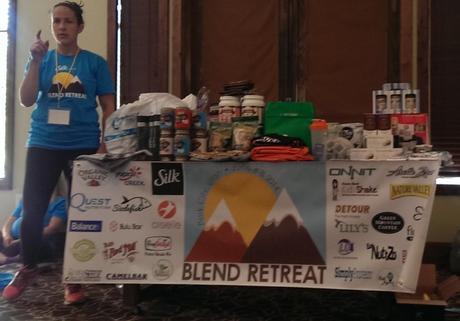 Then, sadly, it was off the airport. I said my goodbyes and headed out with Laura and Kaitlin. My flight was delayed 45 minutes. And then another 45 minutes. And then just as we were about to leave, the captain realized there wasn't enough fuel to get us to New York (umm… way to go, Cap'n) – so we took off about 3 hours late. I guess Utah just didn't want us to leave. It's ok Utah, I didn't want to leave either. Luckily, the lovely Kaitlin was on my flight to keep me company.
It was nice to be back in my own bed (and to be back at a breathable altitude!), but I miss all my new Blends already!
I can't end my 3-part recap without extending a huge thank you to Lindsay, Janetha, and Lauren for putting together this incredible event. I had the time of my life, met so many amazing people, and now have some great new blogs to read and even better new friends. I can't wait for next year! Mark it down: Boulder, CO – May 15-17, 2015!! See you there!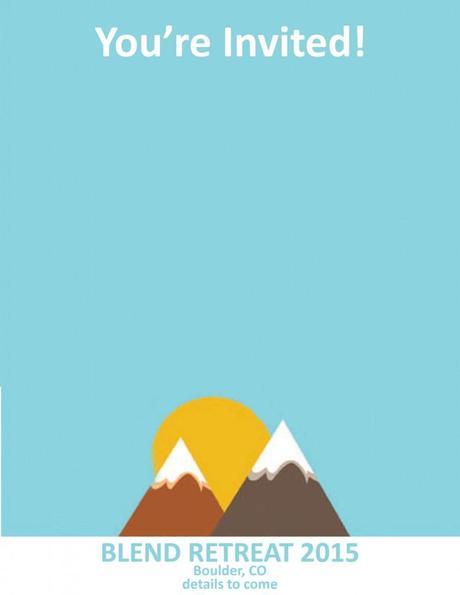 Have you ever been so sore you had to walk funny?
Has over packing ever paid off for you?
Ever win a raffle?
If you could meet any blogger in the world, who would it be?
Blend Blogs Mentioned in this Post (check them out!):
Erika – For the Love of Peanut Butter
Vanessa – Fit, Savvy & Haute
Lindsay – Cotter Crunch
Katie – Peace, Love & Oats
Lindsay – Lindsay Weighs In
Heather – Better With Veggies
Laura – 50 by 25
Kaitlin – California Endless Summer
Lindsay – Lindsay's List
Janetha – Meals & Moves
Lauren – Me & the Mountains
And I haven't forgotten! We have winners!!!! The 3 Runner Up Winners of the Blogiversary Bonanza GIVEAWAY are….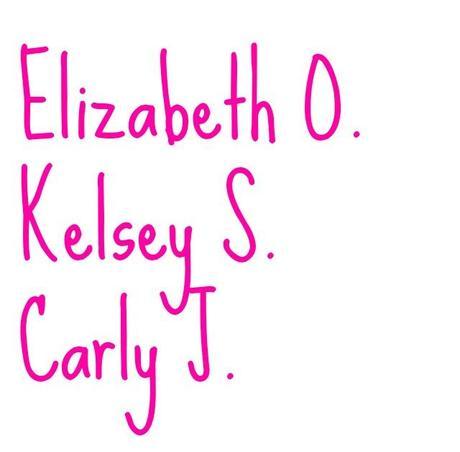 And the Grand Prize goes to…..
….
….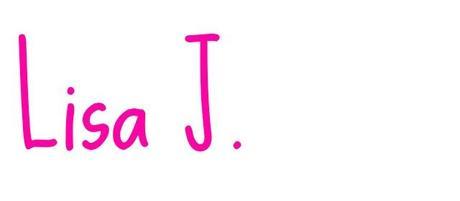 Congrats, ladies! I sent you all emails :). 
NOTE: Giveaway winners have 48 hours to respond before I choose another winner.