Newborn hygiene care is very important part of baby care tips. Read on to find newborn hygiene care tips right here.
The best way to keep your baby happy and healthy is to practice good hygiene. New mothers are very concerned about her baby clothes care. Maintaining hygiene of baby clothes is an essential for the healthy skin of the baby. It comes out naturally to protect our baby from germs which urges us to great lengths to do so. And for doing so, we sterilize our baby's feeding bottle, use anti-bacterial soaps and cleaners, everything that can bar germs from our baby's world. But still, a number of babies suffer from different allergies.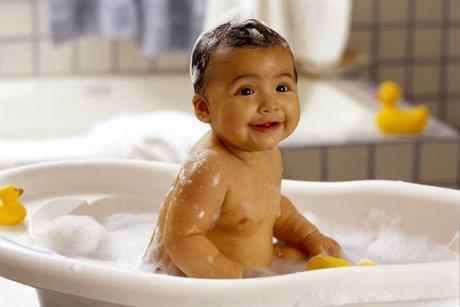 Baby Hygiene Tips
Summer with its extreme heat can be very tough on the little ones. With their fragile bodies and immune systems, babies are at a higher risk of summer ailments than adults. This is why it is important that proper care is taken to ensure that they are protected from the overbearing summer illnesses. Right from appropriate clothing to accurate food, everything needs to be focused upon. Therefore, lets check out the tips to maintain hygiene of baby clothes.
Feeding
Transition from the mother's warm body to the outside world is a big change for your baby. To begin with it is essential to keep the newborn warm, well covered and close to a human body. Breastfeeding is one of the most wonderful things which helps generate a feeling of warmth in the baby. In case you are breastfeeding your baby, remember to feed her every one and a half hours. Formula fed babies need to be fed less frequently- every 3 to 5 hours.
From a hygiene care point of view while bottle feeding the baby it is important to ensure that the bottle is washed and sterilised after every use. Hence it would be worthwhile to keep 3-4 feeding bottles of different sizes to ensure that you have at least two spare bottles washed and cleaned whenever required.
Bathing
Initially it is advisable to bathe the baby twice a week. In the first few months of your baby's life, it is not recommended to have a bath every day since it may cause skin dryness. However you must make use of a soft wash cloth to wash your new born everyday. Wash the hands, face, neck and the bottom at least once a day. Pay attention to the neck area to make sure that it is dry since sweat tends to accumulate there.
Maintain Cleanliness and Hygiene
Summer heat leads to sweating, which can cause several types of rashes and infections on the skin. While giving your baby a bath, make sure to wash his underarms, neck and all the visible folds in his body thoroughly. Clean the baby's hands and face several times throughout the day. You can add a few drops of neem oil to the bath water, which will act as a disinfectant.
Cleaning Baby's Eyes
Eyes are said to be the mirror to the soul. In the case of babies, their eyes truly mirror what they are inside – innocent and pure. Their eyes gaze out in wonder at the colorful new world around them. These precious organs need proper care and good hygiene. It does not take much effort to clean your baby's eyes. All that is needed is a regular cleaning routine and periodical clinical check of your baby's eyes.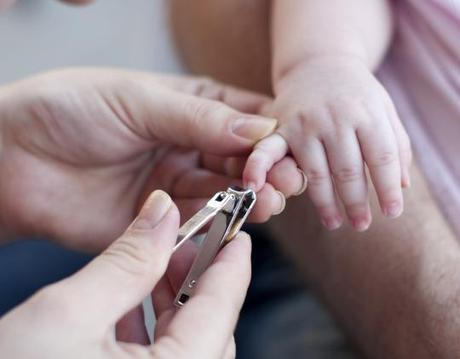 trimming your baby's nails
Increase the Intake of Liquids
It is vital to know that babies need to be breast-fed more frequently during the summer time, otherwise there is a chance of dehydration developing in the them. However, in case of formula-fed babies, water is important. Make sure you sterilize the bottle, bowl and spoon before feeding the water to baby. Make sure you have a thorough discussion with your doctor before introducing water and other liquids to your baby.
How to Trim Baby Nails
Have you come across babies with numerous scratches on their faces? The source of these scratches, in most cases, would not be the family pet, but rather the baby himself! Since babies lack muscle control, flailing of limbs is very common. Uncut or improperly cut nails can cause them to scratch their delicate skin and lead to a whole lot of discomfort for the little one.