Tacos aren't just for the PM hours. Kick the day off to a delicious start these allergy-friendly breakfast tacos. Made with wheat & corn free tortillas!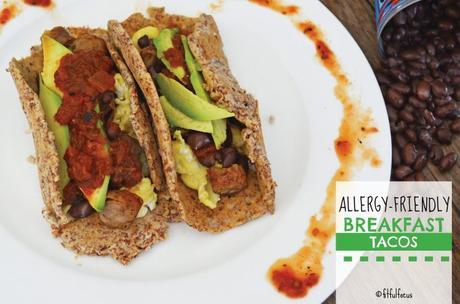 Welcome to another great Wild Workout Wednesday Link Up where Annmarie from The Fit Foodie Mama, Jen from Pretty Little Grub, and I bring you workout ideas, motivation, inspiration and recipes to try. Join us each week by reading along, linking up and grab the button to proudly display on your blog/in your posts!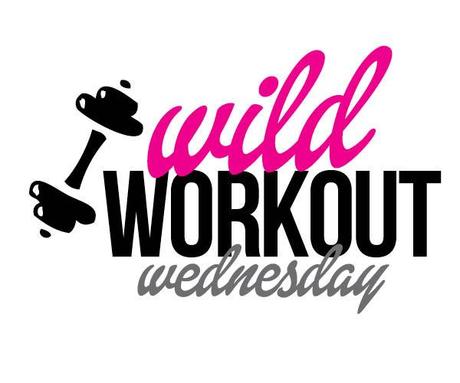 If you need to know one thing about Austin, it's that people here take their tacos seriously. You can't go more than a few feet without seeing a taco joint, and you can get into a heated discussion about which place has the best tacos. While every type of taco is discussed, the most important taco to have an opinion about is the breakfast taco.
People arrange breakfast taco crawls to test out tacos from different places. Some have potatoes. Some have bacon. Each place seems to put their own spin on them. I've tried a few, and not a one has disappointed. I don't think I can testify just yet as to the best breakfast taco in town. I'll have to do some more taste testing. Not sad about that at all.
When I found out this month's Recipe Redux theme was to come up with your most creative taco, I knew immediately that I wanted to create my own breakfast taco. That way all of you can make it, and it'll almost be like you're here with me in Austin!

Of course, my version of the breakfast taco is allergy-friendly. The one issue I face with every breakfast taco is that I can't eat the shell (stupid corn and wheat allergies), so this taco "shell" is made with almond flour.
The shells only take a few minutes to make. Then you just scramble up some eggs, heat up some breakfast sausage, and get your toppings ready.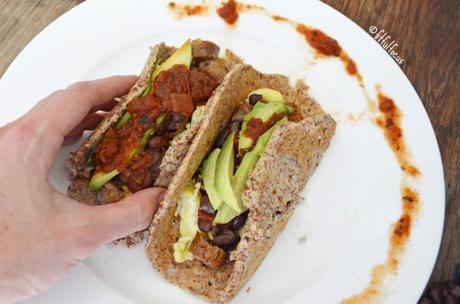 I'm a fan of avocado and salsa. Is a taco really a taco if it doesn't have avocado and salsa? No. The answer is no. If your taco doesn't have avocado (can be in the form of guac) and salsa it's an imposter, and you don't need that kind of taco in your life.
Anywho. Once your shells are made, you simply stuff it with all your breakfast- and taco-like goodies and stuff your face.
Now off you go, friends. Enjoy the world of breakfast taco bliss. And of course, check out all the other awesome taco recipes created by my Recipe Redux friends and join the Wild Workout Wednesday Link Up!
(My usual recipe plugin is having some glitches, so I'll just paste it here for now.)
ALLERGY-FRIENDLY BREAKFAST TACOS (WHEAT & CORN FREE TORTILLAS)
Ingredients:
For the taco "shell":
1/4 cup buckwheat or almond flour
1 egg
1/4 cup almond milk (or milk of choice)
For the filling:
2 eggs, scrambled with salt and pepper
4 Tbsp cooked black beans
2 breakfast sausages, cooked and sliced (I used Trader Joe's Maple Chicken Breakfast Sausage)
1/2 avocado, diced
4 Tbsp salsa of choice
Directions:
For the taco "shell":
Whisk flour, egg, and milk together in a small bowl until combined.
Spray a medium skillet with non-stick spray and heat over medium-high heat.
When pan is hot, pour 1/2 the shell batter into pan and spread thin using the back of a spoon.
After about a minute or two, carefully flip the shell over. Remove to a plate
Repeat with other half of the batter.
Fill your shells:
Layer half of your ingredients onto the middle of one shell. Fold up the edges into a taco.
Repeat with the other shell and ingredients.
Stuff your face.