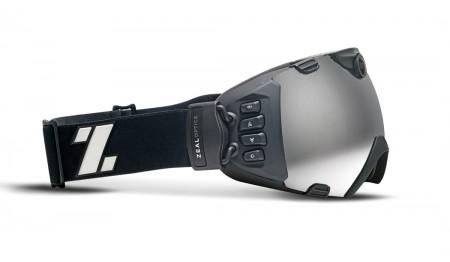 Just in time for the start of the impending ski season,
Zeal Optics
is introducing a new set of goggles that come equipped with a camera built right in. The new iON HD Camera goggles are capable of capturing both 1080p and 720p video and can take 8 megapixel still images. An in-goggle viewfinder helps you to know exactly what you're shooting at any given time and the oversized buttons make the iON easy to control even while wearing gloves. Videos and images can be easily edited and shared on Facebook, Twitter and social networks as well, so you can brag to your friends about your best powder days.
The 3-hour battery life doesn't sound all that great for long days on the slopes, but this does seem like a fun option for making ski and snowboard videos. The goggles run $399, which is a bit on the expensive side. Particularly when you can buy a
GoPro HDHero 2
 for less money and it would be far more versatile of a system.
Then again, these are some great looking goggles.
v