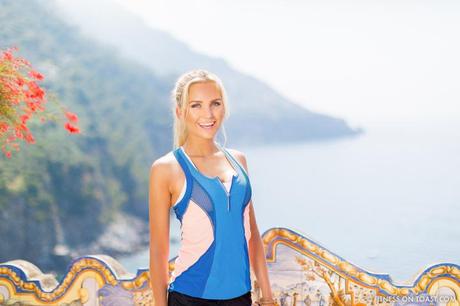 An increasing number of clients, friends and family seem to want to stay in shape whilst on holiday, and even to use holiday as a chance to become a little more healthy. The 'active escape' is a proper, growing trend in today's health-aware world, and whilst I'm not talking about abstinent, monk-like Zen retreats, discerning travellers are after indulgence, with the optional facility to stay fit. With that in mind, I wanted to share my experience of quite simply one of the finest active destinations I've ever visited. At the 'Il San Pietro', which is organically (and dramatically) crafted onto a cliff top, nestled on a headland between the towns of Positano and Praiano, I was utterly spoilt by the range of fitness activities on offer, from the most spectacular tennis 'amphitheatres' I've encountered, to an awe-inspiring spinning location. Click MORE for my fitness-oriented review of the place!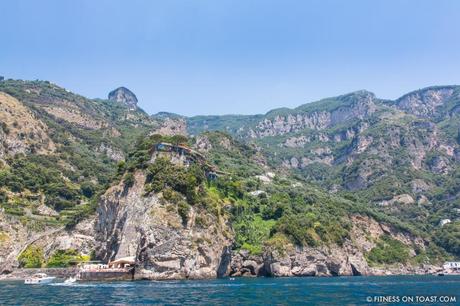 The review is split into 4 sections, comprising 1) the fitness activities, 2) the facilities/highlights, 3) the nutrition and 4) the service.
SECTION 1) THE FITNESS ACTIVITIES
- Tennis Court: almost carved into the mountain-side itself, their regulation-sized hard court is skirted by grass, and overlooks the ocean bay. It's a spectacular setting for a game, and is well shaded for a good portion of the day.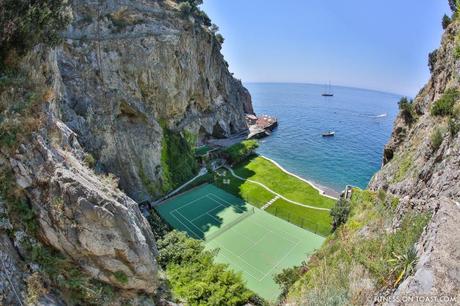 - Private ocean bay: A morning swim in the fresh ocean waters works wonders for both the metabolism and immune system, as well as being fabulous cardio to kick off with.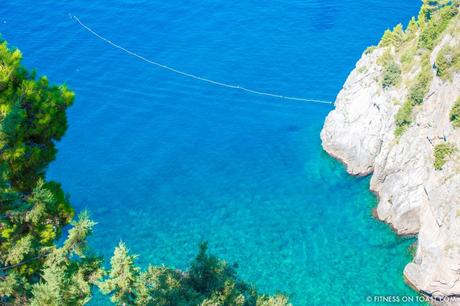 - Boating, Kayaking & Paddleboarding:  Fabulous upper-body cardio, with the paddleboarding offering the added benefit of extra balance-work and core engagement.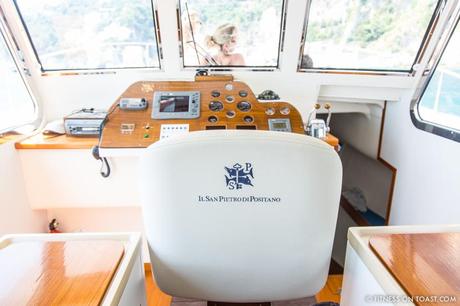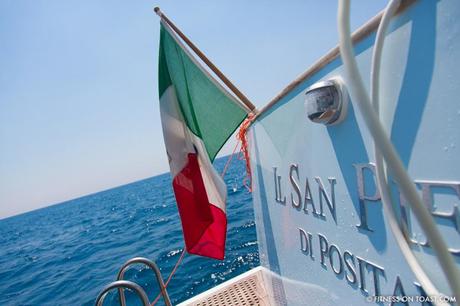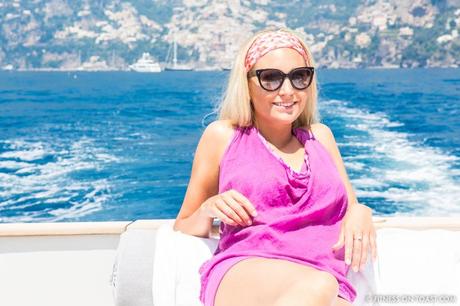 - Hill walks: the winding roads of Positano are so picturesque, and afford such a gorgeous view of the shore below that it's the cardio that keeps on giving!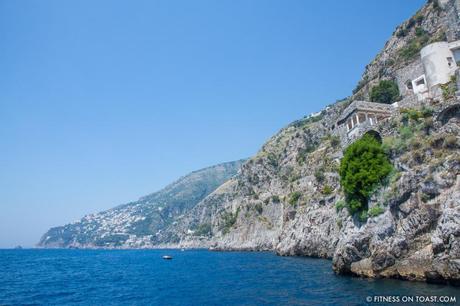 - Gymming: 3 treadmills, cross trainers, bikes, freeweights and resistance machines (all Technogym, all modern) with an air-conditioned environment, and a view over the bay below. Plus TRX, stretch-rack, swiss balls, Bosu and resistance bands etc.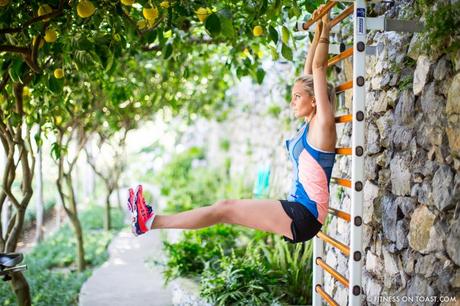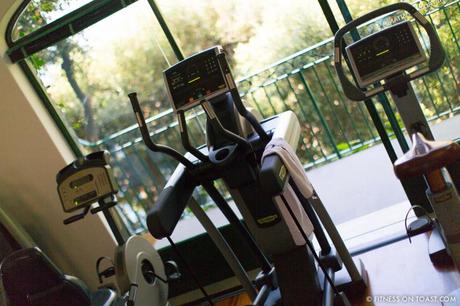 - Yoga: A recent addition to their roster, the hotel lays on yoga classes led by the fabulous Farida Amitrano, at 09:00 as the sun is starting to creep around the corner of the bay. Both the enclosed setting and the intimate nature of the class size make it an exceptionally relaxing yet invigorating experience, and an excellent way to start the day!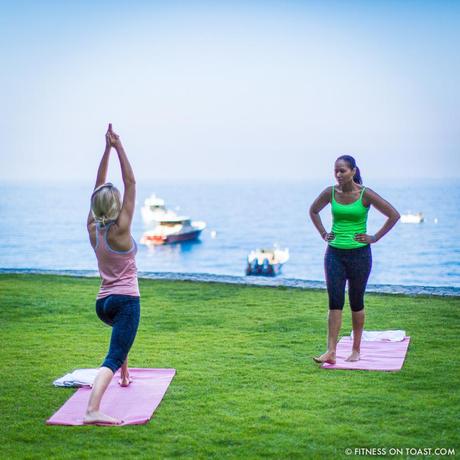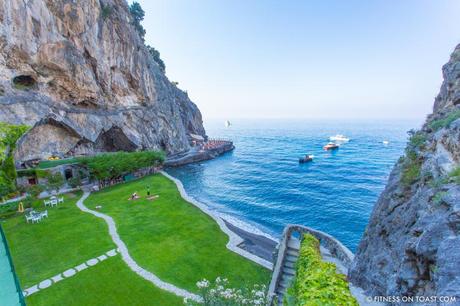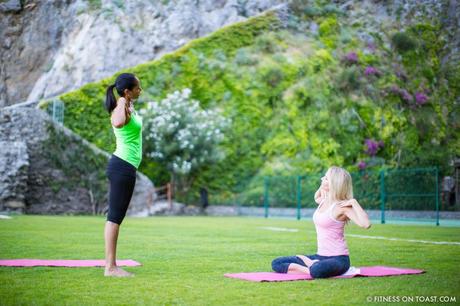 - Spinning: A spin bike stands shaded under the lemon grove on lacquered decking, overlooking the organic gardens and the superyachts moored below. Pretty cool!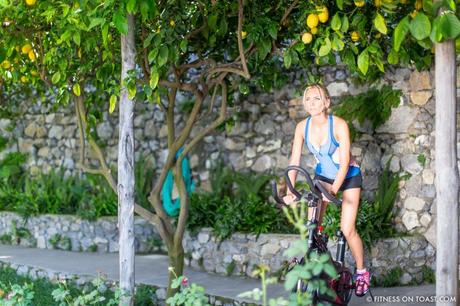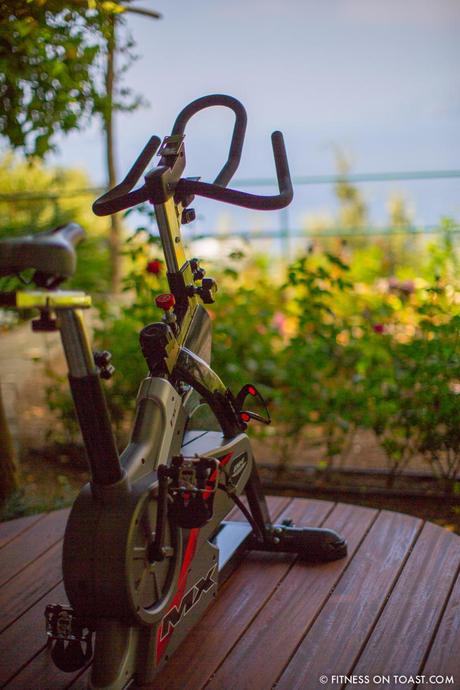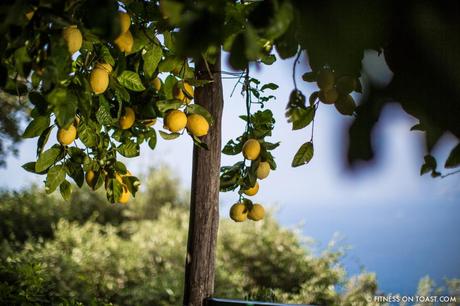 - Swimming Pool: Not Olympic sized, but they've got one, high atop the structure, overlooking everything. The swimming is better executed in the ocean!
SECTION 2) THE HOTEL FACILITIES & HIGHLIGHTS
- The Room – Every single one of their rooms has a balcony with a panoramic sea view. Nobody faces the gardens. That makes a big difference.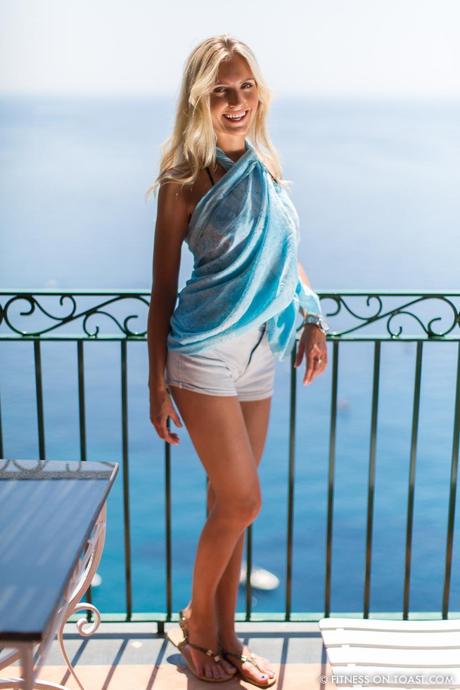 - The Lift – They have their own lift which goes through the earth's crust down to the hotel's private beach platform. Very 'James Bond'. Alternatively, there's a steep, all-stairs route up to the top, 3 circuits of which formed a fabulous cardio session for me one afternoon!
- The Private Beach – not so much a classic 'beach' as rocky platform, but bedecked with all the comforts you'd expect, including the capacity to produce sumptuous fresh fruit plates on demand. You arrive at the hotel here (it's a pier), you sunbathe here, you dive into the crystal-clear ocean from here… it serves many purposes!
- The Private Boat – the hotel operates a complimentary 2-hour cruise every day, which includes a trip along the Amalfi coast, a dip in the ocean and a beautiful glass of Sangria.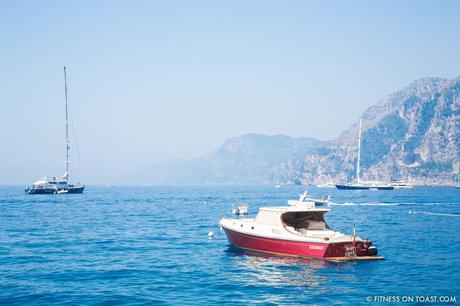 - Expansive breakfast – For the health-freak, they offer pretty much every nut and seed you can think of along with the likes of egg white omelettes etc. For the morning indulgence, there are home-made freshly-baked cake & pastry selections to die for!
- The Terrace – nearly 100m above the sea, and overlooking the entire ocean below, there's a 270-degree wrap-around panoramic centrepiece terrace. It's the place for one of the exquisite peach Bellinis, for which they're known!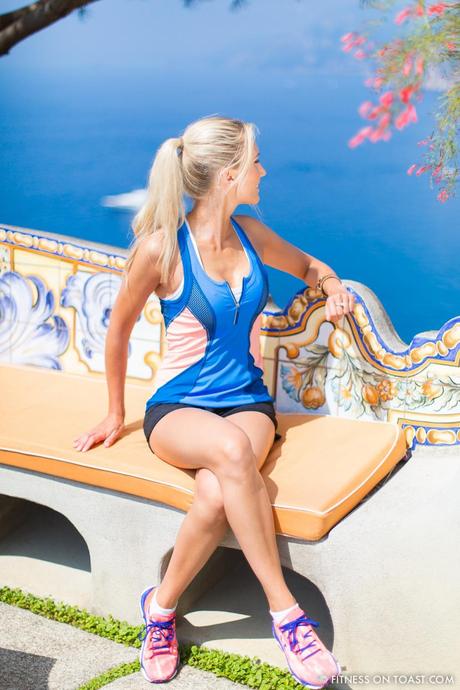 - The Spa – offering up 22 treatments to de-stress, detox and dissolve post exercise! All products are supplied by hyper-luxe beauty brand, La Prairie. Ahh!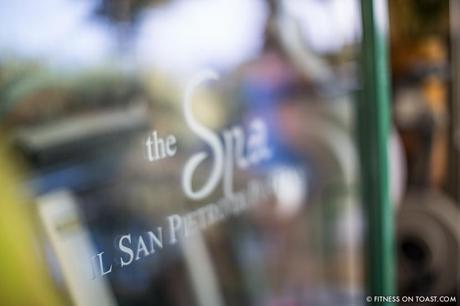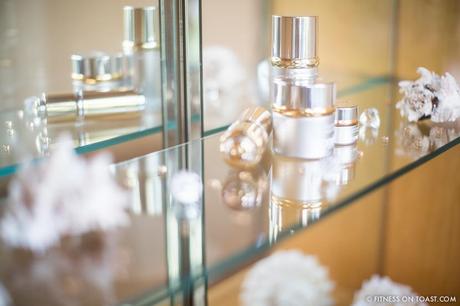 - 'Zass' restaurant – serving up options of 'fresh catch of the day', with Michelin starred interpretation and innovation, complemented by organic produce from the veggie garden)
SECTION 3) THE NUTRITION:
- The Organic Garden; Occupying the many-tiered ledges of the mountain slope, the hotel's own vegetable gardens enjoy the freshness of the sea-breeze, and the nurture of the coastal sun. There's quite a range of produce, it's all organic and it all goes into the hotel's own cooking, every day. Unbeatable for its freshness and local sourcing!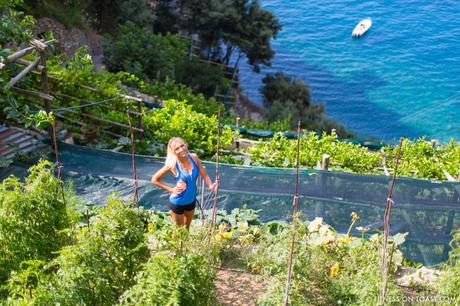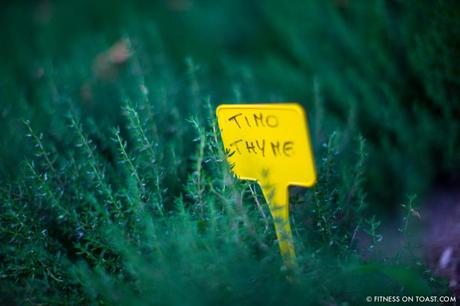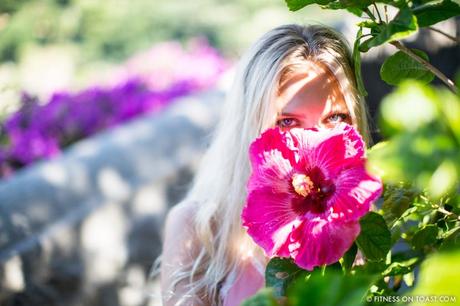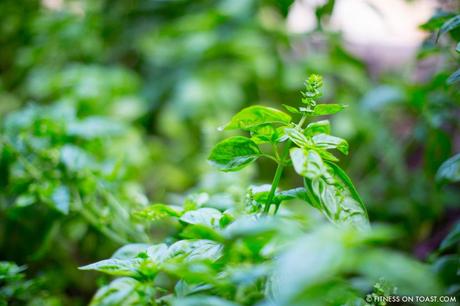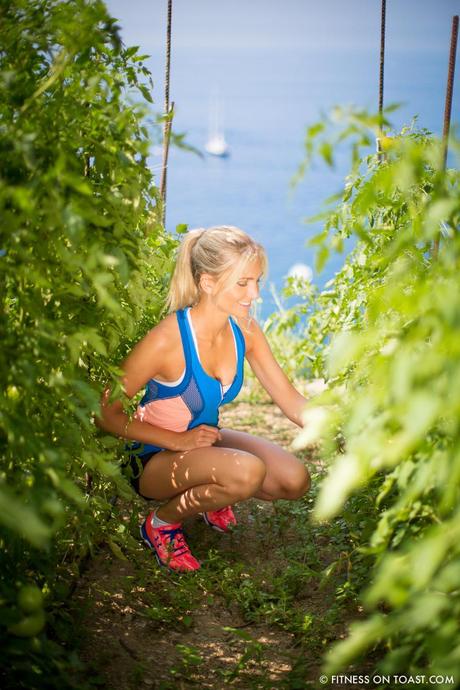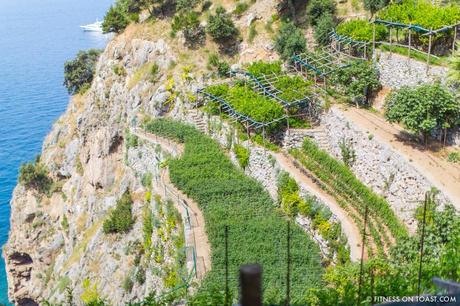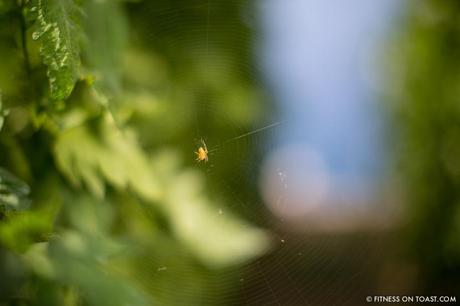 - The Freshness: their Michelin-starred, respected chef Alois Vanlangenaeker, gets access to freshest and finest catches of the local hauls. You can even take cooking classes with him!
- Fussiness?: They accommodate bespoke dietary requests, anywhere, any time. If something doesn't work for you, they're only too happy to make it work some other way.
SECTION 4) THE SERVICE:
In a word, immaculate; it is at all times respectful, attentive, and supremely subtle. It's what lifts this destination from just a 'fine hotel' to a prodigious one. Endowed with reassuring smiles and a fabulously humble manner, almost every member of staff feels as if they're part of a family, helping you to believe you've walked into their family house during your stay. It is a very comfortable, perfectly judged service ethic, and just enables you to make the very most of your every moment. Il San Pietro gives an absolute masterclass in world-class service.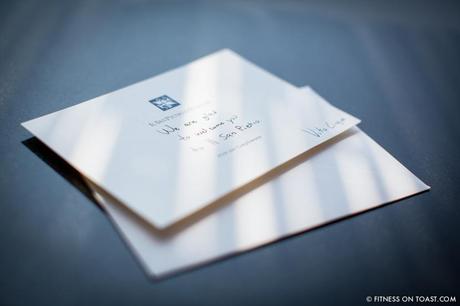 I hope that gives a feel for the place. It's not cheap, and whilst it's costly, it is not expensive. By that, I mean that you're not being ripped off, because if you use the fullness of their many facilities, you get a remarkable amount of value for your money, and any one day of unwinding here feels like 3 days anywhere else. A truly fabulous active escape! Faya x
FYI, the Hotel's own info-video on YouTube gives a good feel…
______________________________
I WAS WEARING: (more detail in forthcoming posts)

Shoes: Under Armour UA Speedform XC Trail Running Shoes, HERE
Sports Top: Lorna Jane aphrodite tank, similar HERE
Yoga Wear:
Activ88 Floral Print Capris from Fat Face, HERE
Activ88 Abstract Floral Trim Vest from Fat Face, HERE
_____________________________
YOU MIGHT ALSO LIKE: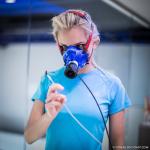 RUN SMARTER !!!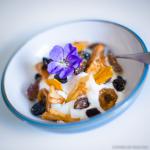 EASY DESSERT!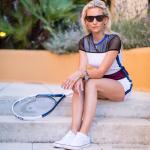 MONREAL @ BYBLOS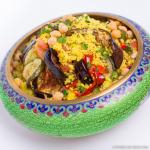 MOROCCAN SALAD