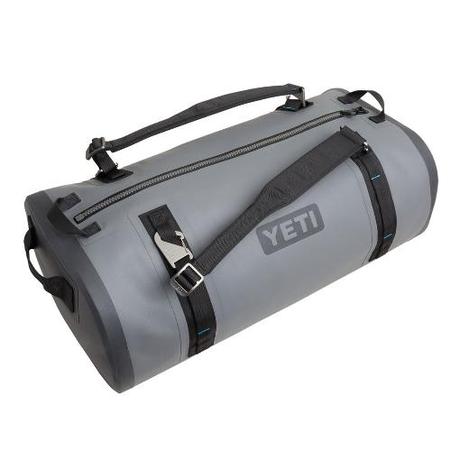 All week long I'm sharing some holiday shopping suggestions for gifts for the outdoor and adventure lover in your life. On Monday I posted some gift ideas for the hiker and backpacker and yesterday I offered some suggestions for the outdoor athlete. Today, we'll take a look at the top gifts for the adventure traveler with a wide variety of items to make life on the road more enjoyable.
Yeti Panga 75 Duffel ($350)
There are waterproof duffel bags and then there is the Yeti Panga 75 duffel. As you would expect from a duffel built by Yeti, this bag is practically indestructible. And thanks to the use of the hydrolock zipper, the bag can be completely submersed in water and still keep its contents completely dry. Whether your paddling the Amazon or hiking to Everest Base Camp, the Panga will keep your gear safe, secure, and dry.
Cotopaxi Allpa 35L Travel Backpack ($200)
For those who like to travel light (who doesn't?) or just need a small bag for weekend getaways, the Cotopaxi Allpa 35L travel pack is the perfect solution. With just enough space to take everything you need, but nothing you don't, the bag is built for adventure travelers. Cotopaxi has given the Allpa lots of organizational pockets and compartments, while still providing room for laptops, tablets, and other tech gear. It is also built tough enough to survive the rigors of the road and uses the company's trademark whimsical colors.
Goal Zero Venture 70 USB Battery Pack ($150)
Keeping our gadgets up and running while on the road is of the utmost importance these days, and thankfully there are a lot of portable power packs that can help us to do just that. My favorite is the Venture 70 from Goal Zero, which offers 17,700 mAh of power for smartphones, tablets, and other devices, and comes in a rugged, waterproof case. It even comes with charging cables and a built-in flashlight.
ExOfficio Underwear ($26)
Underwear doesn't always seem like a great gift for the holidays, but when it is ExOfficio Underwear it will be welcomed enthusiastically. Specifically designed with travelers in mind, these briefs are lightweight, comfortable, and breathable. They also have antimicrobial properties that keep them smelling fresh, even if they've been worn for a number of days straight. These are a must-have for any adventure traveler.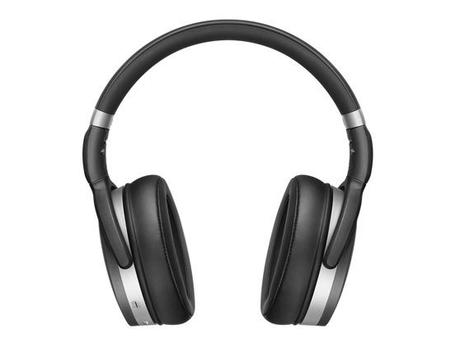 Sennheiser HD 4.50 BTNC Noise Cancelling Headphones ($200)
For frequent travelers, a good pair of nose cancelling headphones are a must. They not only help you relax and unwind while on the plane, they can also come in handy in noise hotels, airports, cafes, and other busy places. The HD 4.50 BTNC model from Sennheiser offer great sound, durable build-quality, the convenience of wireless, and excellent battery life. But best of all, their active noise cancelling circuitry is top notch, blocking out external distractions.
Leatherman Tread Tempo Watch ($450)
Leatherman's Tread Tempo watch is stylish and rugged, which alone makes it a great travel companion. But, its band also happens to contain 29 tools ranging from screw drivers to bottle openers, making it a handy multitool that you wear on your wrist. The watch is also TSA friendly, meaning you can wear it onboard an aircraft, ensuring that you're never too far from all of the tools you need.
Grayl Water Purifier ($59.50)
Access to fresh, clean drinking water can be a premium while traveling in some parts of the world, which is why every traveler should carry the Grayl water purifier with them when they hit the road. The Grayl removes all of the harmful materials from the water, like bacteria, viruses, and protozoa, and even cleans out most particulates too, making it completely safe to drink. This purifier is simple, effective, and easy to use.
Crown Trails Headwear ($25)
America's national parks and triple crown long-distance hiking trails are favorites amongst active travelers, often resonating with them long after they've gone home. The team at Crown Trails Headwear has put together some fantastic hats that commemorate those places, offering options for the Appalachian Trail and PCT for instance, as well as parks like Yellowstone, Yosemite, and numerous others. These high quality hats allow travelers to show their love for these destinations, both while they are on the road and back home.
Eagle Creek USB Travel Adapter ($70)
Recharging your favorite electronics while on the road has never been easier than it is with the Eagle Creek USB Travel Adapter. The device comes with two built-in USB ports for charging smartphones, tablets, cameras, and other gear, but it also quickly and easily converts for use in just about any outlet found anywhere in the world. The adapter features onboard surge protection and supports charging up to 2200 watts, making it fast, easy, and efficient.