It's that time again, folks. The end of the workweek. The weekend in sight. Glorious glorious Friday! That also means it's time for the Friday Five Link Up with You Signed Up For What?!, Eat Pray Run DC, and Mar On The Run. This week's theme: Friday Favorites!
Since I recently chatted about 5 of my favorite healthy foods and 5 of my favorite fitness goodies, I thought I'd take this opportunity to chat about 5 of my favorite things about life, like raindrops on roses and whiskers on kittens. Kidding. Though, I do like those things. Anyway…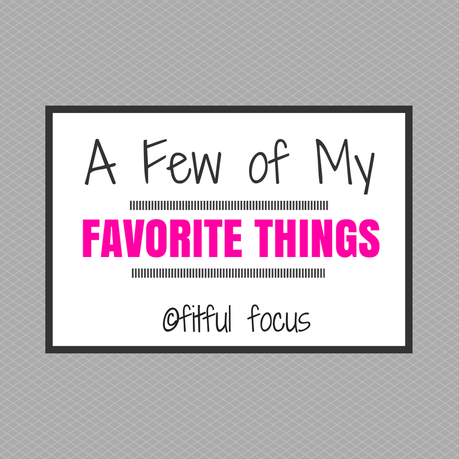 Mah People!

  – From family to friends and blends, my life is filled with some pretty kickass peeps. Like you. Reading this right now. You are awesome! And I'm so happy that you are part of my life – even if we've only connected in cyberspace.





The boyfriend

– He's pretty cool. Sometimes he's weird and tries to poke me with his feet or lick my face (<— yea, not cool), but 85% of the time he's normal. He also has pretty poor taste in movies, but no one's perfect right? JUST KIDDING! (except about the poor taste in movies, part) – I love the guy. He's pretty much my favorite person in the world. He's supportive and kind, funny, and intelligent. He's an all around good person, and he can make a mean running playlist. He's also pretty attractive and gives good kisses. When he's not trying to lick my face, that is.


Puppies!

– While I don't have a puppy of my own (yet), my parents and the aforementioned boyfriend's parents have three of the sweetest dogs in the world. I'm always excited to see my family, but when that also means quality time with the dogs the excitement goes up another notch. Little furry balls of cuteness that just want to love you? How could you not love that? I mean… look at these guys!


The lake

– One other perk of dating my boyfriend (besides the extra puppy in my life and the fact that he's a pretty good boyfriend) is that his family has a house on the lake in upstate New York. We try to get up there as often as we can because it's such a nice little escape from the hustle and bustle of city life. It's a stress-free zone. Calm waters, star-filled skies. Fresh air. Ahhhh.


The city

– I know I know. I just said how I like to escape from the city, but I really do love living here. It can be hectic and crazy and stinky at times, but other times it's just beautiful. I love being able to walk one direction and end up in a park, another to a street filled with restaurants, another for a neighborhood stroll. There are endless running routes and fitness classes to sweat at. There are countless restaurants, food trucks, and types of food you've never tried before. There is so much to do, see, explore. You could live here for years and it could still feel brand new. That's pretty awesome.


And a little extra one: The doTERRA GIVEAWAY! I was doubtful about the power of essential oils at first, but after trying out this starter kit from doTERRA, I am 100% a believer! I'm really loving how these three little bottles are enhancing my life and can't wait to try more. So if you're looking for something new to love (you can never have too much love, right?), enter the giveaway here! Or just go all out and buy some for yourself! 

So how about you? What do you love about life?