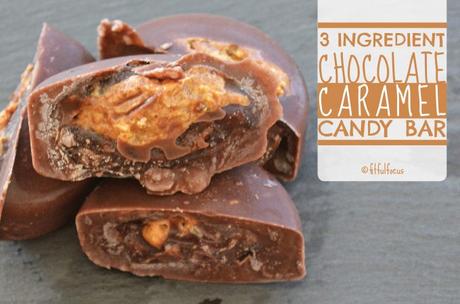 This post is sponsored Natural Delights.
One thing that's hard to find when you have all the food allergies is a good candy bar. Corn syrup is in practically everything, and it you want chocolate, there's almost always dairy involved. What's an allergic girl to do?
Make her own, of course!
When I was thinking about what kind of candy bars to make, I knew I wanted chunks of nuts and ooey, gooey caramel. I also knew I wanted the recipe to be healthy-ish and simple, because that's how I roll with pretty much all my recipes.
After a little brainstorming, I came up with these 3 Ingredient Chocolate Caramel Candy Bars!

All you need is my favorite hard shell chocolate sauce (or your favorite dark chocolate bar, melted), Natural Delights Medjool Dates and natural, chunky almond butter.
The prep is simple. You pour a little bit of melted chocolate into an ice cube tray or candy mold, place an almond butter-slathered date inside and cover it with more chocolate. Pop the tray in the freezer for a few minutes, and voila! Candy bars!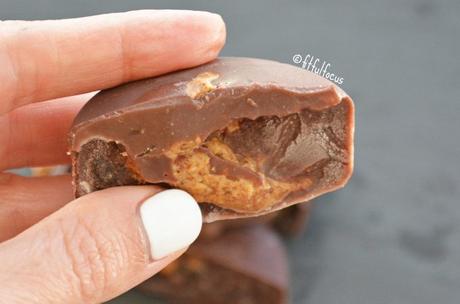 The Medjool Dates give the bars a delicious caramel gooey-ness, the almond butter lends a delightful crunch and the chocolate is just... well... amazing as chocolate always is.
Ready to satisfy that sweet tooth?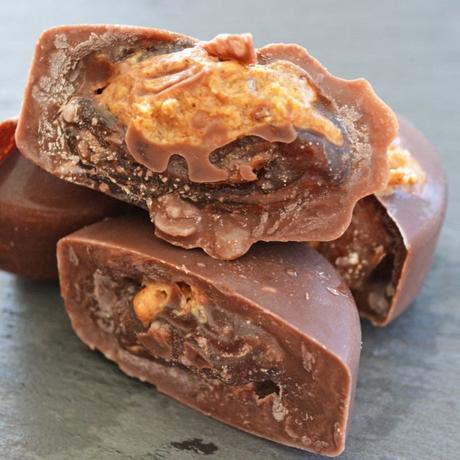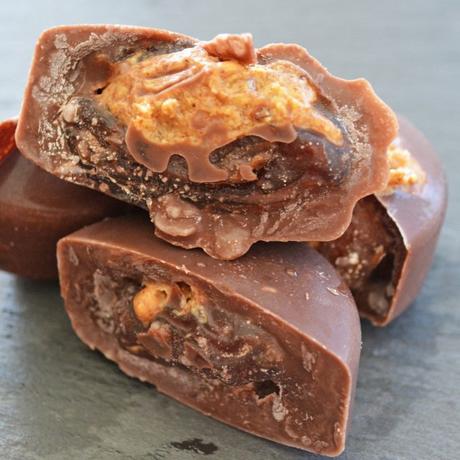 Let's Chat:
What's your favorite candy bar?