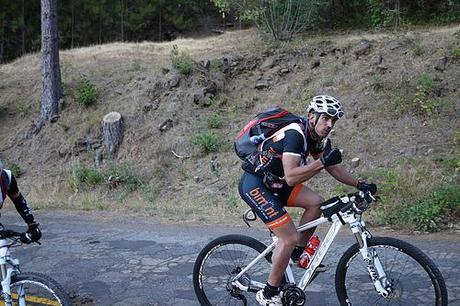 The 2012 Gold Rush Mother Lode Adventure Race is under way in the Sierra Mountains of California.  The five day evet pits 14 coed teams against one another in a non-stop race on foot, mountain bike and kayak and serves as a North American qualifier for the AR World Championship to be held in France later this year.
The Gold Rush actually got underway yesterday and teams are now well into the early part of the course. You can follow their progress on the Mother Lode website, which features web tracking and regular updates on the Race Coverage page, which is being fed via Twitter. At the moment there appears to be some issues with the leaderboard however, as all the teams are ranked as #1.
The race should continue through the weekend with the first teams possibly hitting the finish line on Saturday with the rest trickling in throughout Sunday. There are some excellent athletes in this event so it should be a hotly contested race. If you're a fan of AR the Gold Rush should provide your fix over the next few days.