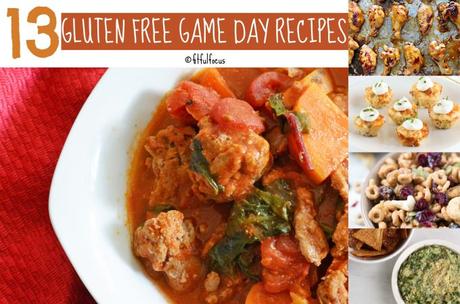 Even though my team hasn't made it to the Super Bowl in years (come on, Cowboys!), I still love watching the big game every year. I also love hosting our annual Super Bowl party for all our friends. If my boys aren't involved, I don't generally care who wins, but I still like watching the commercials, the half time show, and hey, every now and then the game is pretty entertaining, too. Although, I'll be honest, I don't really want either team to win this year. As a Cowboys fan, I simply can not root for the Eagles, but I'm also so sick of those Patriots! What's a girl to do? I guess I'll just hang out by the snack table!
Super Bowl food is always so good! I usually whip up a big pot of chili and make a few apps, and our guests bring their favorite game day bites (pulled pork sliders, jalepeño poppers). We tend to have a decent feast and LOTS of leftovers.
I'm still trying to finalize our game day menu, so I asked a bunch of my Recipe Redux friends to share their favorite gluten free game day goodies with me. The result? All of this deliciousness!

BBQ Chicken Sweet Potato Nachos - Byte Sized Nutrition
Cheerio Trail Mix - Kroll's Korner
One Pot Paleo Sweet Potato Chili - Fitful Focus
Vegan Cheese Dip - Rabbit Food Runner
Buffalo Chicken Stuffed Peppers - Emily Ruth Weir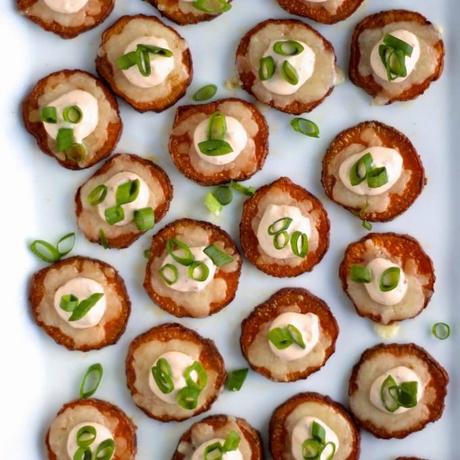 Cheesy Sweet Potato Coins - The Foodie Physician
Healthier Loaded Mashed Potato Bites - Lively Table
DIY Football Game Day Nacho Bar - Lively Table
Dairy Free Spinach & Artichoke Dip - Eat Real Live Well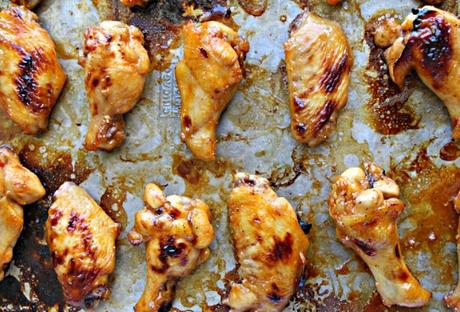 Sticky Baked Korean Wings - Sprinkle of Vanilla Sugar
Roasted Red Pepper Deviled Eggs - ...And A Dash of Cinnamon
Flourless Cashew Chocolate Chip Cookies - Sprinkle of Vanilla Sugar
Unicorn Energy Bites (made with your team's colors!) - Fitful Focus
P.S. Many of these recipes are also dairy free and some are paleo!
Let's Chat:
What's your favorite game day recipe?
Patriots or Eagles?