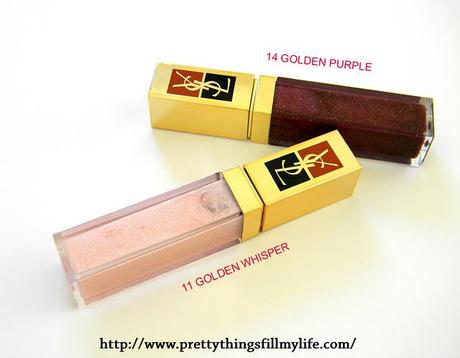 Yves Saint Laurent Golden glosses are non–sticky, moisturizing, gleaming gold-infused glosses. The gloss base is filled with countless gold specks ( 24 carate gold -0.2%) that remain on the lips after the gloss wears off.  The glosses are not scent -free; they smell fruity like mango but that can be unpleasant for some people. I found it quite strong the first time I wore it, but I got more accustomed to it after a few applications. Yves Saint Laurent Golden glosses are pretty moisturizing and it might be because of a few exotic plants' oils like CAMELINA SATIVA SEED OIL and NIGELLA SATIVA SEED OIL.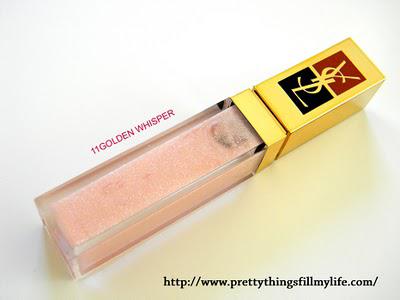 11 GOLDEN WHISPER is a sheer pink – champagne color that adds a little bit of rosiness to my lips. It lasts for 3 to 4 hours.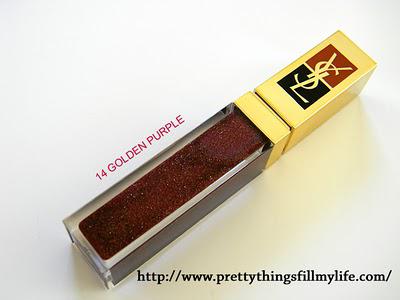 14 GOLDEN PURPLE is a raspberry - plum color that like any other dark lip gloss sinks in to the lip lines and is prone to bleeding. I guess I'll have to use a lip liner with this one.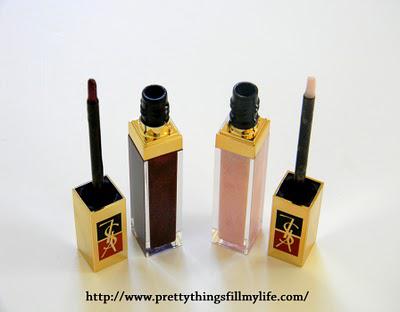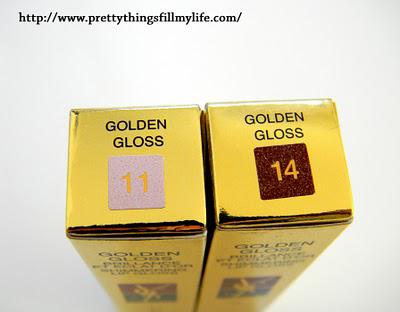 Top view of Yves Saint Laurent packaging with labels of the glosses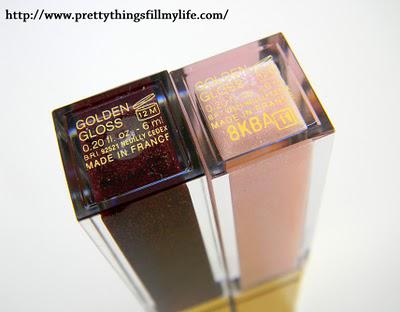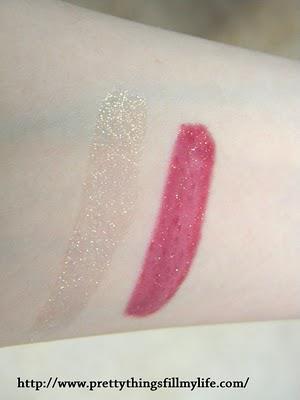 Yves Saint Laurent swatch of 11 Golden Whisper and 14 Golden Purple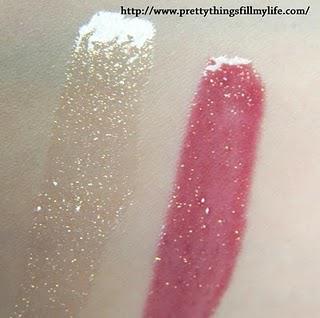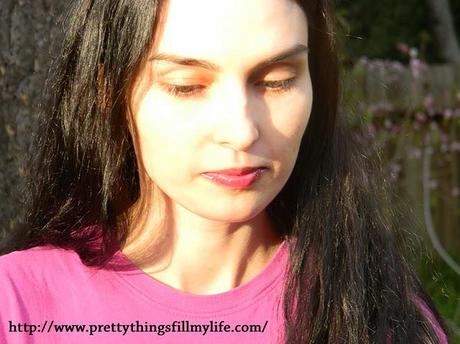 Yves Saint Laurent Golden Gloss Purple in direct sunlight