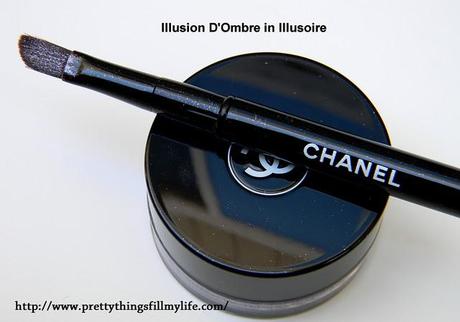 Illusion D'ombre for the fall 2011 collection brings 6 creamy gel eye shadows that come in tiny, round pots similar to Armani Eyes to Kill, but completely different as a texture and feel.
Out of all Illusion D'ombre shades, I felt more drawn to Illusoire and Epatant than the others. Epatant is still on my wish list for the future, as those eye-shadows are part of Chanel's permanent line. Chanel Illusion D'ombre in Illusoire is a smoky purple – gray shade, metallic, iridescent and radiant with a mouse – gel texture, bouncy and slippery that can cake if applied in a thick layer. The best way to use it is to layer the product.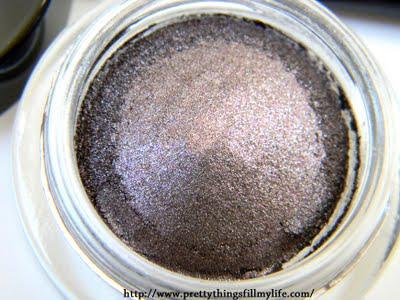 Illusoire is simillar to Graphite in a way that it really changes depending on light. It picks more purple in sun light, and more smoky-gray in shade. The brush included with it will let me pick enough color to apply it in a light coat for an everyday look, but outside of that is useless. It's not too great for blending, and leaves me with a messy glittery look. Maybe some people had more luck with it.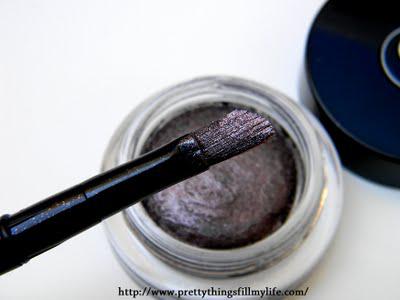 This is a really shimmery and glittery eye-shadow as you can see from the bits left on the pot's cap. I did apply it with fingers and the brush , and I'm a fan of the finger as it gets blended deeply and I can get less fallout in that way. Illusoire is not exactly like Armani Eyes to Kill as Armani's are powder eye shadows and Chanel's is closer to a cream. One great think about it is that it does not crease. It stays put and lasts for plenty of hours.