"Growing your email list is the best investment you will ever make as an online entrepreneur." - Stacie WalkerTweetable Quote
Contributing Author: Stacie Walker
Are you an online entrepreneur who is struggling to build an email list of qualified subscribers?
Are you an online entrepreneur who hasn't started building an email list yet?
Are you an online entrepreneur who has a list BUT your subscribers aren't responding to your messages or buying your products/services?
Here is what we will cover during this 30 minute Twitter event:

Why growing an email list is the best investment you will ever make as an online entrepreneur.
How building your email list will multiply your income streams with the push of the send button.
How to add qualified prospects to your email list every single day.
If you aren't able to join this Twitter chat or will participate and want to review the content later, then a transcript of the entire discussion will be on Storify. Enjoy!
How To Join the #YourGreatness Twitter Chat Discussion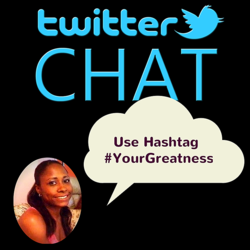 Every 2nd and 4th Thursday of the month from 3:00 p.m. - 3:30 p.m. Central Time, I host a Twitter chat to build community and to connect with success-driven online entrepreneurs from all around the world.   Simply use a Twiter chat platform such as Twubs, TWChat or Tweetchat. They are free to use.   Use hashtag #YourGreatness           Every Twitter chat discussion is centered on one of the following topics:
Social Media Tips

Leadership Development

Online Marketing Tips

Personal Development

Email Marketing

List Building
  Unable to attend the live chats? That's okay because transcripts of every Twitter chat is available for you to review whenever you have the time.  
6 Good Reasons To Join The #YourGreatness Twitter Chat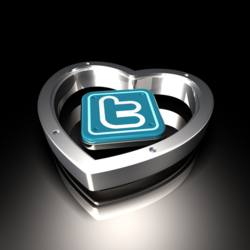 Do you spend a lot of your time on Twitter and want to connect with like-minded online entrepreneurs? 
Twitter chats are an extremely rewarding and exciting experience for you to build your credibility, showcase your expertise, and attract a bigger following.    Whether you are new to starting your own internet business or are a seasoned internet business owner or solopreneur, the #YourGreatness Twitter chat is the perfect social media event to meet other entrepreneurs and to get your burning questions answered in real time.   Here are a several good reasons for you to join the #YourGreatness Twitter chat discussion:
Promote Your Social Media Presence

 

-

Even though this Twitter chat evolves around the hashtag #YourGreatness, it's still public. What this means for you is that hundreds of new people are learning about your brand!
Every Twitter Chat is an Open Discussion

 

-

We encourage you to share your knowledge with all participants. I don't run the show.
Active Participants are Promoted

 -

 When you sign up to be a part of our Twitter community, I send out a weekly digest via email and announce one featured participant. As a featured participant, I will share your content, products and/or services.
You Have the Opportunity to Co-host

 

- 

Showcase your expertise as a co-host. It's a great way to attract new people to your website and increase your credibility.

 
Interact with Potential Fans and Followers

 

- 

Participating in the #YourGreatness chat is the perfect way to understand and grow your community quickly. Plus, you can promote your brand and your business.
It's FUN

 -

This chat is a place to have some good ol' fashioned conversation in real time. Why not? It's only 30 minutes.
Do you want to reach your next level of greatness in your life or business? Come join the fun!
Get notifications about upcoming #YourGreatness Twitter chats

It would be great if you can share this post with a friend or loved one. And be sure to comment on this post, too.
Thanks so much!
About Stacie Walker "The Collaboration Queen" 


Stacie Walker is known as an International Best Selling Author, Internet Business Strategist, and Entrepreneurial Mentor.
Stacie is a dedicated entrepreneurial leader and creator of multiple coaching programs that show entrepreneurs how to increase credibility, leverage their marketing efforts, and create a profitable online business through the awesome power of collaboration.
Are you ready to take your online business to the next level? It's time for you to receive the VIP treatment and get exclusive weekly updates.
Have you missed out on my previous Twitter chats? You can access transcripts of past discussions below.