Contributing Author: Stacie Walker  


Subscribe to my podcast  
 PODCAST: Download (Duration: 25:39 - 23.48 MB)  
How would you like to get attention from the media? We are living in a time when hiring a publicist is just about unnecessary.
Yes, I said it. Bring on the hate mail.
I firmly believe that no one is going to care as much about my business as I do. It is my "baby" after all.
I know I'm not alone.
My friend Christina Daves has managed to get media coverage over 200 times! Her first national media appearance was on The Steve Harvey Show. Isn't that awesome?!
During this episode my friend Christina Daves and I have a much needed conversation about how you can get a lot of attention from the media without hiring a publicist.
We have a lot to talk about, so I'm going to let you turn up the speakers to reach your next level of greatness. Enjoy!
"A top ranking blog can be better for your business than The Today Show." - Christina Daves 
What to expect in this podcast episode: 
I share my recent nightmare of hiring a publicist.

How genius of an idea it is to give a free sample chapter of your published book.

You will learn how doing your own PR can help you sell your products, services, and increases your credibility.

Why there's no need to be afraid of the media.

Discover why HARO is a burning hot resource of journalists, bloggers, and TV hosts who need you and your unique story.

The myth that people who get attention from the media are an elite group.

5 easy publicity tips to get organized and prepared to search for media leads.
Download This Episode Here - Right Click and Save As 
Important resources and links mentioned in this episode:
Christina Daves on Twitter: @PRForAnyone 

PR For Anyone Facebook Page
Announcements
Early Enrollment for The Leading 10 Collaborative Mastermind. Only $197.00 (Save $200.00) when you submit your application before July 5th 2014. 
Register for my live webinar on June 30th at 7 p.m. CDT: How To Rapidly Grow A Massive Email List of Quality Subscribers
Even if you have other commitments, sign up anyway. A replay is given to all who register.
I will host this live webinar two more times and then I'm locking it up in my vault for my Elite and VIP members. 
Shout outs to my fans
Thanks for the amazing Twitter chat platform experience. Hosting my bi-monthly Twitter chat event is easy and user friendly, no glitches.
Download This Episode Here - Right Click and Save As
Rate and Review Reach Your Next Level of Greatness Podcast on Stitcher Radio
Now that my podcast can be found on Stitcher, it would be of great help to leave your review and rate my podcast. I do read each and every one of them.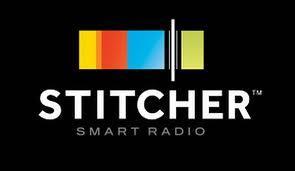 I promise to only email you when a new episode is released. I respect your email and want to give you what you requested.  
Engagement with YOU is the Key to the Continued Success of Reach Your Next Level of Greatness Podcast
Remember, this is your show too.
I want to hear your voice on my hot line. You have two ways of doing so.
1.) Call 210-764-9289 

OR
2.) Scroll down a little bit more and record your question with your amazing voice from your computer.
Either way, I will feature your voice message on a future episode to answer your question. I always welcome feedback about what you would like on the show.
You can even leave a testimonial. Thanks!
 Image Credit: Christina Daves
About Stacie Walker:

Stacie Walker is an International Best Selling Author, Podcast Producer, Internet Business Strategist and Mentor. Stacie adores working with professional leaders and entrepreneurs in the small business, home business, and online business industries.  
Don't forget to sign up to receive new podcast episodes in your inbox.
If you enjoyed today's podcast episode, then you are going to LOVE my previous episodes below: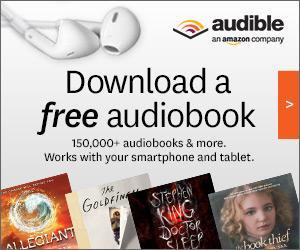 Disclosure of Material Connection: Some of the anchor text in the post above may contain affiliate links. If you click on the anchor text link and make a purchase, I will receive an affiliate commission. I ALWAYS recommend products or services I use personally and believe will add value to my audience. This in accordance with the Federal Trade Commission's 

16 CFR, Part 255

: "Guides Concerning the Use of Endorsements and Testimonials in Advertising."