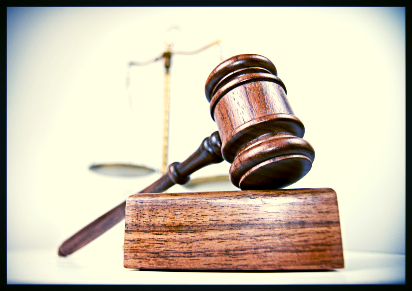 "More and more women are taking the helm and becoming trailblazers in the legal industry." - Stacie Walker Tweetable Quote
  
Before you begin reading this very important content on how to become a successful lawyer, I must disclose that this is a sponsored post but it has been edited and written by me. I only want to give you valuable and quality content. 
Read on... 
The road to becoming a successful lawyer can be tough.
For many women, they are keen to tackle the world of law which has been predominantly run by men. 
If you want to become a lawyer, there is a wealth of opportunities that can be afforded to you.
The world of law is vast. 
With more and more women taking the helm and becoming trailblazers in this industry, now is a great time to get involved. 
The world of law is not entirely like Legally Blonde would have you believe. It isn't as glamorous as one would hope. But, if you are determined and willing to work hard, there is no reason you cannot be a successful lawyer.
Once you have completed at least seven years of law training at an accredited university you will be ready to tackle the world of law.
You will find that you need to embark on an internship to gain the relevant skills that are needed to become an amazing lawyer. In terms of professional development, you can learn a lot from others.
You need to make sure that you are determined and working hard. 
Finding Your Niche 
Becoming a successful lawyer means undertaking a wide range of different jobs.
There is a wide range of things that you can do. If you want to feel that you are helping others, you can specialise within the world of family law.
You can work within the political area and help those in disadvantaged countries. You can be a trailblazer and become a women's rights activist, using your law knowledge.
Being successful does not mean having to earn a lot of money. Your knowledge can be used for making a difference.
Take at look at the Lexis Nexis legal research for more information and inspiration.  
The Road to Being a Successful Lawyer 
If you are interested in changing the route of your career progression, this could be the right change for you.
You need to be enthusiastic and determined. 
What is more, you need to have your finger on the pulse in regards to trends within your chosen area.
You need to be patient and hard working. If you are not scared by hard work, you will become a successful lawyer. 
Setting Up Your Own Practice 
Setting up your own practice is critical.
If you have something of an entrepreneurial spirit, this is the key to becoming successful. After all, becoming your own boss is the only way to practice the areas of law that you want to practice.
You can charge an hourly rate that suits you. You can ensure that you are the forefront of the practice and are making prolific changes within the industry that you choose.
As an independent lawyer, you will have to ensure that you are motivated and hardworking. As a specialist and independent lawyer, you can make sure that you have the right team around you.
You can make money for you and your family. Being your own boss, in an area of law that you love, is the dream.
Make it happen.
Image Credit: darrenjsylvester via Compfightcc
About Stacie Walker a.k.a. "The Collaboration Queen":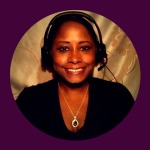 Stacie Walker is known as an International Best Selling Author, Internet Business Strategist, and Mentor. 
Stacie has dedicated her life to help entrepreneurs increase their credibility, leverage their marketing efforts, and create a profitable business online by implementing the awesome power of collaboration. 
Disclosure of Material Connection: This is a "sponsored post." The company who sponsored it compensated me via a cash payment, gift, or something else of value to write it. Regardless, I only recommend products or services I use personally and believe will be good for my readers. I am disclosing this in accordance with the Federal Trade Commission's 16 CFR, Part 255: "Guides Concerning the Use of Endorsements and Testimonials in Advertising."