Contributing Author: Stacie Walker  
 PODCAST: Download (Duration: 25:39 - 23.48 MB)  
I totally agree with the statement, "You can't learn anything when you think you know everything." 
During this episode of the Reach Your Next Level of Greatness Business Podcast you will get a lot of valuable advice and suggestions to make it in the entrepreneurial world by eavesdropping on a conversation I had with my friend and entrepreneurial maven Mandi Neumann.
Mandi has owned and operated numerous brands all of which were strategically placed in small towns where she could capture both prime real estate space and the distribution of fuel products.
What to expect in this podcast episode:
The importance of making friends and connections with success driven entrepreneurs.
Why work for someone else when you can do it yourself.
Listening to your inner voice and taking the step into entrepreneurship.
Seeing an opportunity and taking action to create your own reality.
You can't learn anything when you think you know everything.
Learn something from everyone you come in contact with every single day.
Surrounding ourselves around people who can bring us up and not down.
Rate and review my podcast on Stitcher Radio and win $100.00
Download This Episode Here - Right Click and Save As 
Important Resources and Links Mentioned in This Episode
Download This Episode Here - Right Click and Save As
Rate and Review Reach Your Next Level of Greatness Podcast on Stitcher Radio
Monthly $100.00 Raffle Drawing on June 30th 2014
Now that my podcast can be found on Stitcher, it would be of great help to leave your review and rate my podcast. I do read each and every one of them.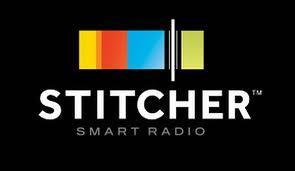 I promise to only email you when a new episode is released. I respect your email and want to give you what you requested.  
Engagement with YOU is the Key to the Continued Success of Reach Your Next Level of Greatness Podcast
Remember, this is your show too.
I want to hear your voice on my hot line. You have two ways of doing so.
1.) Call 210-764-9289 

OR
2.) Scroll down a little bit more and record your question with your amazing voice from your computer.
Either way, I will feature your voice message on a future episode to answer your question. I always welcome feedback about what you would like on the show.
You can even leave a testimonial. Thanks!
 Image Credit: Clare Luffman
About Stacie Walker:

Stacie Walker is an International Best Selling Author, Podcast Producer, Internet Business Strategist and Mentor. Stacie adores working with professional leaders and entrepreneurs in the small business, home business, and online business industries.  
Don't forget to sign up to receive new podcast episodes in your inbox.
If you enjoyed today's podcast episode, then you are going to LOVE my previous episodes below: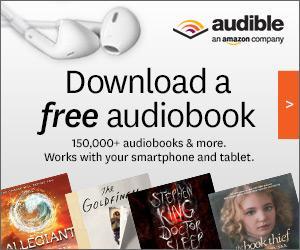 Disclosure of Material Connection: Some of the anchor text in the post above may contain affiliate links. If you click on the anchor text link and make a purchase, I will receive an affiliate commission. I ALWAYS recommend products or services I use personally and believe will add value to my audience. This in accordance with the Federal Trade Commission's 

16 CFR, Part 255

: "Guides Concerning the Use of Endorsements and Testimonials in Advertising."