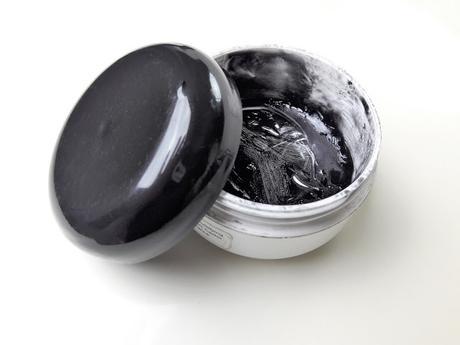 Edge control gel is used to smooth your edges, helping them to lay flat and give your natural hair style a smooth and polished look. Not all edge control gels are the same, some provide more hold than others and you have some that feel like glue when you put it in your hair.
Your edges or the hair around your hairline is extremely delicate and fragile, and the hair is prone to breakage and thinning when over-manipulated, mishandled or damaged from chemicals. Using the wrong products on your edges could also cause them to become extremely thin. There are several reasons that your edges or hairline could be thinning just because the hair in that area is
so
delicate.
Private Label Extensions, a wholesale hair and beauty company recently contacted me about trying out their edge control gel to see what my thoughts were since I'd had some bad experiences with certain edge control gels in the past.
Private Label Extensions (PLE) is known for supplying products at wholesale prices to help companies expand their brand. PLE sent me a sample of both variations of their edge control gel which are available in 
clear
and
black
. Both are made using the same ingredients aside from the obvious coloring added to one. The gel is available in 2 oz. and 4 oz. at $6 for a single jar.
Read Also: Ampro Shine & Jam Silk Edges Gel Review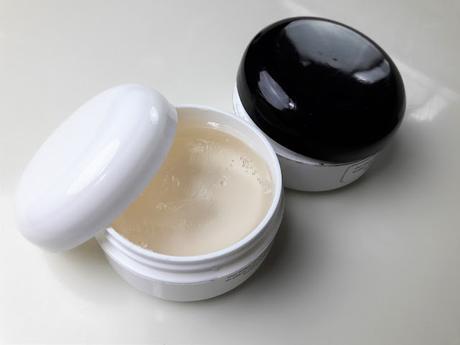 Some edge control gels that I've used in the past have been disappointing and would either leave a sticky or some type of residue along my hairline or didn't mix well with other products that I've used. Like most naturals, I don't want to have to wash my hair every day so it's important that my products are made from ingredients that won't clog my scalp or just sit on top of my hair with no benefits.
The PLE edge control gel is said to promote growth and hold your natural hair firmly in place without drying out your hair or flaking up on top of your hair. The product claims to "leave your hair feeling healthier and shinier than before."
The majority of the product is made from water and emulsifying wax but it also contains mineral oil so if that's something you prefer not to use in your hair then you should know it's in there. I don't mind because I'm only using it on my hairline in small amounts at a time.
PLE Edge Control Gel in Black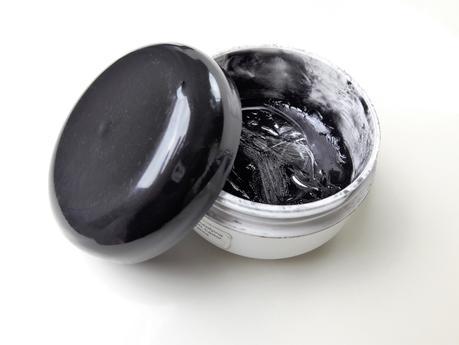 I tried the black edge control gel first because I'd recently purchased a lace front wig as a protective styling option and wanted to blend my edges with the wig. My edges are thin anyway because my hair is so fine but genetics also plays a huge role in how my hairline grows.
I love the black edge control gel because it helps fill in any gaps or areas where the hair may be sparse and gives your edges a very naturally full look. My hair felt soft and not tacky, not to mention it has a pleasant fruity smell. As you can see the black gel has been getting a lot of use. Even though I did receive the gel for free, I've already ordered another one because I really like this gel.
PLE Edge Control Gel in Clear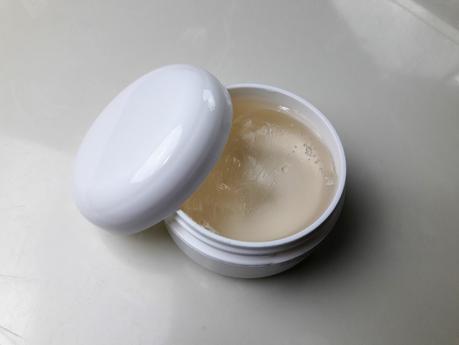 The clear gel has the same hold and effect of the black edge control gel just without the color. If you have lighter colored hair then you want to go with the clear gel. It also went on smoothly and made my hair feel soft and manageable.
I didn't have any flaking or excessive build-up on my hair. I was able to easily style my hair the next day without feeling like I had to wash the product out first. That is definitely a plus in my book. I did notice that the clear gel is not as soft as the black gel. It's a tad thicker but it softens up very easily.
Read Also: 5 Reasons Why Your Edges are Thinning
The Holding Effect of PLE Edge Control Gel
One of my biggest pet peeves when it comes to edge control gel is that it seems to wear off after several minutes or my hair will revert once I hit the heat or humidity. Surprisingly, I was able to get a few hours of smooth hold from the PLE edge control gel. What I really liked was that the edge control gel seemed to mix well with other products I was using in my hair. I even mixed it with another drugstore brand hair gel and there was no flaking.
Applying the Edge Control Gel
Although you can use your fingers to apply the edge control gel to your hair, keep in mind that the black gel will get all up under your fingernails and leave your hands looking rough. I recommend using a toothbrush or the back of a small comb to pick up a small amount of product and smooth it into your hair.
I use the toothbrush method because I like to smooth my edges while I'm applying the product so I don't overdo it. It gives me better control over how I manipulate and style those fine hairs, and my hair lays smoother. You can also apply a scarf to lay down those edges for even more hold.
Private Label Extensions Edge Control Gel gets a 5-star rating in my book especially the idea of having a tinted color gel for those edges. This is a much-needed solution for women like myself who may not thin or sparse edges. Not only does it give your edges a soft but firm hold, its lasting effect and the added bonus of it filling in my edges makes me want to keep it around for a long time.
Read: 6 Amazing Oils that Treat Hair Loss & Slow Growing Hair
Private Label Extensions for Brands
Private Label sells their edge control gel at wholesale prices for beauty and hair brands who may want to add the gel to their inventory. Especially if you own your own hair salon, beauty supply, or you are looking to expand your hair or beauty brand.
When purchased in bulk, the clear gel will cost $100 for a case of 20 and $229 for a case of 50. The black gel will cost $125 for a case of 20 and $279 for a case of 50.
For more information on Private Label Extensions products, be sure to visit their website here.