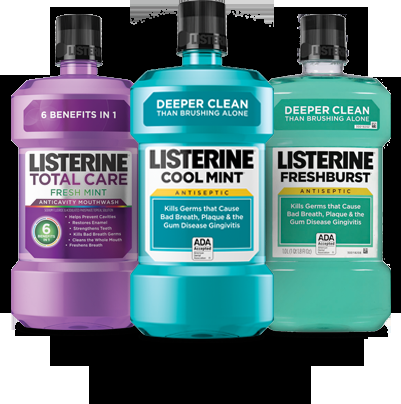 Not only is it frustrating to deal with dry, itchy, and flaking scalp but it can also be extremely embarrassing for most people. A lot of folks commonly associate visible dandruff with poor hygiene but that's really not the case in most instances. 
After all, dandruff is just dry skin from hair that hasn't been washed in a while, right?
Well, not really.
The number of people in America alone who have problematic dandruff is alarming and it's not because these people aren't washing their hair properly or that they have poor hygienic practices. Dandruff can be present in someone who washes their hair on a regular basis and it can be caused by issues that have nothing to do with a person's hygiene. In order to combat dandruff for good, you have to start by getting to the root of the problem and usually, it's not because the person has problems with keeping their hair clean.
Because dandruff is such a problem, many people are seeking out ways to combat their dandruff issues by spending money on high priced dandruff solutions that work temporarily or resorting to age old practices of controlling dandruff like using Listerine on the scalp.
WHY ARE PEOPLE USING LISTERINE TO FIGHT DANDRUFF?
Dandruff comes from an overproduction of oil (sebum) on the scalp. The oil then becomes dry and crusty before flaking. Dandruff is not necessarily 'dry skin' however, and treating it as such may not be the solution to your dandruff problem you'll only provide a temporary band-aid to a larger issue.
In desperation for a cure, people are resorting to all types of 'home remedies' to permanently get rid of dandruff problems from home remedies and natural alternatives, even to some pretty off-the-wall remedies such as using a Monistat antifungal cream on the scalp. Using mouthwash on the scalp is currently the trending solution for battling dandruff- Listerine specifically. But, the question is it even safe to put Listerine on your hair and scalp?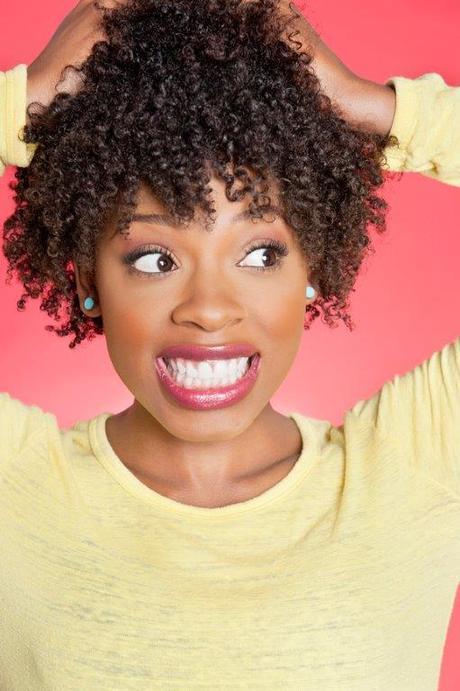 IS LISTERINE SAFE TO USE ON YOUR HAIR AND SCALP?
Yes, and no. Listerine contains about 22% alcohol in addition to a combination of essential oils and other inactive ingredients used as fillers. The essential oils are what serve as the active ingredients in Listerine and surprisingly, they are oils that are commonly found in numerous hair, skin and beauty products. And quite a few dandruff-treating products contain similar ingredients to those found in the original Listerine formula.
Celebrity hairstylist Daven Mayeda recommends using Listerine to treat mild cases of dandruff.
"Flaky dry skin is often caused by an overgrowth of yeast, and the antiviral and antifungal properties from Listerine can treat this disorder with ingredients such as menthol, eucalyptol, methyl salicylate, and thymol." 
However, it's still important to remember that Listerine was not really created to be used in the hair and on the scalp. There is a tremendous amount of alcohol in Listerine that
could
dry out your hair and lead to breakage.
ESSENTIAL OILS THAT ARE USED IN LISTERINE
As I previously mentioned, there are a number of essential oils used that are in Listerine. Essential oils are concentrated aromatic compounds found in the seeds, bark, stem, flowers, and roots of various plants. The oils are obtained by a method called distillation where molecular compounds are extracted by a heating or cooling method. Essential oils have been used in beauty and health treatments for ages because of their extremely beneficial healing properties.
Eucalyptol (made from Eucalyptus oil)
Eucalyptol oil is a natural organic compound that is made from 90 percent Eucalyptus oil which has both antibacterial and anti-fungal properties. It has a strong odor similar to mothballs mixed with a mint fragrance. Eucalyptol helps to combat fungal infections on the scalp that may cause the scalp to become itchy or flaky.
Dandruff Treatment Products that Contain Eucalyptus Oil
Malin + Goetz Dandruff Shampoo
Zerran Oily Hair Sulfate-free Dandruff Shampoo
Menthol (Mint oil)
Mint oil is an organic compound that is made from peppermint or other mint oils. It also has antibacterial properties that work great for combating dandruff and itchy scalp. Mint oil is used in Listerine to freshen the breath and eliminate odor-causing bacteria from the mouth. But, mint oil is beneficial to the scalp because it helps to balance oil production, combat dandruff, prevent dry scalp, treat hair loss, and promote hair growth. 
Dandruff Treatment Products that Contain Mint Oil
Matrix Biolage Scalp Sync Cooling Mint Shampoo
Avalon Organics Medicated Anti-Dandruff Itch & Fake Shampoo
Paul Mitchell Tea Tree Lavender Mint Shampoo
Giovanni Tea Tree Triple Treat Shampoo
Methyl Salicylate (Wintergreen oil)
Methyl salicylate is an organic ester made from wintergreen plants that work as a counter-irritant to cool and calm irritated skin. It acts as an antiseptic and cools the scalp when irritated or inflamed. Wintergreen helps to prevent dandruff and strengthens the hair from the root.
.
Dandruff Treatment Shampoos that contain Wintergreen Oil
MensDept Tonic Shampoo and Conditioner
Thymol (Thyme oil)
Thymol oil comes from the natural chemical compound found in thyme oil and has strong antimicrobial properties. It is very nourishing to the hair and works well in combating dandruff and flaking scalp. When massaged into the scalp, the oil helps improve blood circulation and promote hair growth. Thyme oil also has antiseptic properties and can soothe an itchy or irritated scalp that may be flaking from eczema or dermatitis. 
Dandruff Treatment Products Containing Thymol
Isvara Organics Shampoo Rosemary Thyme and Olive Oil
Nature's Gate Herbal Daily Cleansing Shampoo
L'Occitane Aromachologie Revitalizing Fresh Shampoo
WHAT ABOUT THE INACTIVE INGREDIENTS IN LISTERINE?
There are some ingredients in Listerine known as inactive ingredients. Inactive ingredients are those that do not alter or increase the effects of a product and are sometimes used as fillers, dyes, binders, fragrances, or preservatives to extend the shelf life of a product.
Here are the inactive ingredients that are found in the original formula of Listerine:
water- the best and most natural moisturizer for your hair
alcohol (26.9%)- some alcohols can be drying to your hair leading to brittle ends and breakage
benzoic acid- used as a preservative and occurs naturally in plants
poloxamer 407-: a compound that is used as a surfactant 
sodium benzoate - a naturally occurring salt from Benzoic Acid found in natural sources such as plums, apples, cloves, and cranberries. It's used as a preservative to extend the shelf life of hair and beauty products.
caramel color - a water-soluble food coloring with a slightly bitter taste, according to consumer reports caramel coloring could pose a health risk when ingested.
None of the ingredients listed in the original formula of Listerine seem any different than the ingredients found in many of the dandruff treatment products that are currently on the shelves. The quantity may be slightly different and a bit stronger which is why Listerine shouldn't be used
regularly
in your hair.
Listerine as a dandruff treatment is nothing new under the sun. Is it safe to use on your hair and scalp? I wouldn't recommend it if you have sensitive skin or scalp because Listerine is very strong. At the end of the day, it's all about what works best for you.
Would you use Listerine to combat dandruff? Have you tried it and found that it works great for combating dandruff? Let me know what you think about using Listerine and other "odd" home-remedies for curing dandruff in the comments section.
*This article only addresses the original Listerine formula and not the flavored varieties.  
&https;