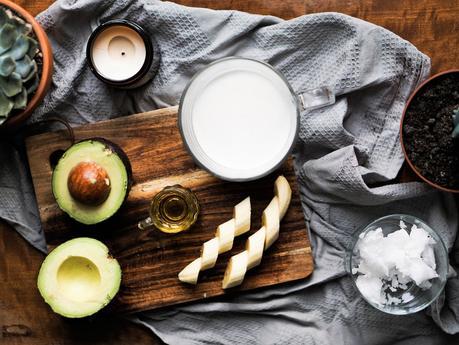 To keep my hair looking healthy and shiny, I use my favorite volumizing shampoo and treat my hair to a special moisturizing vegan hair mask about once a week. It's packed with hair-loving vitamins, minerals, and antioxidants that help smooth and nourish each individual strand. It's really simple to make and contains natural ingredients to benefit your natural hair, and you probably already have most of these ingredients right in your kitchen. 
Give it a try and watch how it softens and smoothes your natural hair in no time. Here are the ingredients you will need to make the vegan hair mask and all the benefits it will have for your natural hair. 

Avocado for dry hair
Image via Smarthealthadvice.com
Avocado helps to revive dry hair by infusing it with vitamins, minerals, and fatty acids. It contains Vitamins A, B6, D and E, magnesium, potassium, iron copper and folic acid, which penetrate hair cuticles and protect your strands from damage. Using avocado in a hair mask can help unblock hair follicles to stimulate new hair growth, heal skin lesions due to irritation or itching, and improve the overall health of your scalp.
&https;
Banana for Natural Luster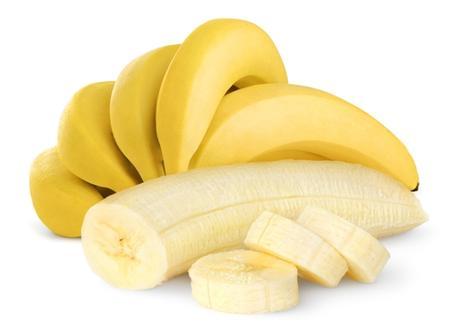 Image via pinterest.com
Banana contains natural oils, vitamins, and minerals that help your hair look extra shiny. It is rich in antioxidants, Vitamin C, potassium and folate, and smooths and conditions strands to repair dry, dull hair. Bananas also work as a natural exfoliator and aids in the removal of dead skin cells on your scalp to promote healthier hair growth. It can dramatically transform hair which is deprived of moisture, making it soft and easier to manage.
Coconut Milk to Revive Curls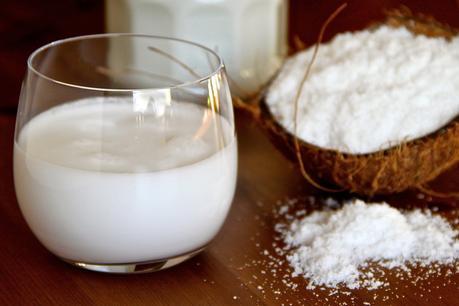 Image via Cocinadelirante.com
Coconut milk can be very beneficial for your hair, as it nourishes with a host of B Vitamins, iron, selenium, calcium, magnesium and lauric acid. It acts as a natural detangler to make your hair easier to manage and has rich moisturizing properties which help revive damaged strands which feel brittle and prone to split ends.
Coconut milk can also help soothe dry, itchy or irritated skin, and provides a cooling sensation when you apply it on your scalp. It has natural antifungal and antibacterial properties, which can aid in the reduction of dandruff and other skin infections.
Coconut Oil to  Strengthen Hair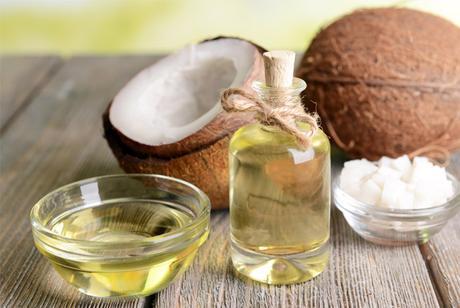 Image via  DrLam.com
Applying coconut oil to your hair can help strengthen and condition your strands, and is one of the best multitasking natural hair care products around. It nourishes with vitamins, minerals, antioxidants and fatty acids, and protects from styling damage and chemical processes.
It is also effective in reducing protein loss, which is one the main reasons your hair might feel dry and prone to breakages and split ends. It has the added benefit of working as a natural sunscreen and can protect your strands from harmful UV rays.
Olive Oil to Restore Dull Hair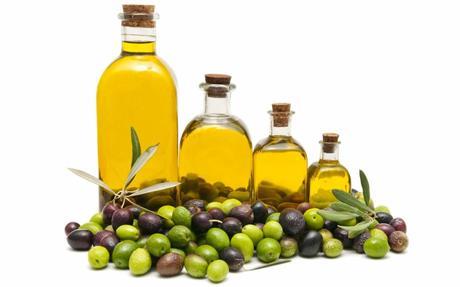 Image via TribeCalledCurl.com
The rich moisturizing properties of olive oil make it the perfect ingredient to restore hair which is prone to breakages, split ends and frizz. It infuses hair with antioxidants and Vitamins A and E, and can also protect the keratin in your hair to seal in its natural moisture. 
Olive oil is a natural emollient that delivers a healthy dose of oleic and palmitic acid and leaves hair feeling softer and easier to style.
How to Make the Vegan Hair Mask for super hydrated hair
For to restore moisture to lackluster hair and restore your natural coils and curls, this DIY vegan hair mask takes seconds to make, but the results are long-lasting.
Ingredients:
- 1/2 Avocado

- 1/2 Banana




- 50 ml (1.6 oz) Coconut Milk




- 2 tbsp Coconut Oil




- 1 tbsp Olive Oil




Directions:
Put all the ingredients in a blender, and mix until you have a smooth paste. This makes it much easier to rinse it out of your hair later on. 
Spread the mixture all over your hair, and massage your scalp for a few minutes. As well as feeling great, this helps improve blood circulation and will allow your skin to absorb all the goodness.
Leave it on for 15 to 20 minutes. If you leave it on for longer, take care not to let the mixture completely dry. You can use a shower cap to protect your clothes and avoid dripping all over the place. 
Wash your hair with a mild shampoo which is preferably organic or sulfate free. Then rinse thoroughly for at least 30 seconds to make sure your hair is squeaky clean. 
Condition and style your hair as usual, and enjoy healthier looking natural hair which will be softer, shinier and more beautiful.
About The Author: Louisa Rose is from Cologne, Germany. She runs the blog Body Health Love, where she shares information about health and beauty advice for young women. She often shares her all-natural and organic hair care and beauty advice with readers of Rockitnapptural.com.