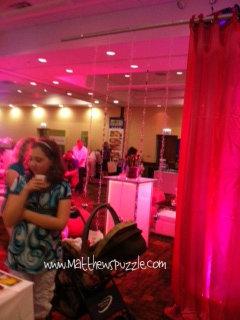 You Might Have Been To The AutismOne Conference if …
The woman sitting next to you was talking about parasites.
You know what H. Pylori is.
You got all excited because Polly Tomey walked by.
You got your picture taken with Jenny McCarthy.
You heard Jenny McCarthy cuss. A lot!
You gave a standing ovation to Andrew Wakefield.
You took activated charcoal to keep from getting drunk while at happy hour with BioRay.
You sang along with the karaoke during the auction.
You got free samples of SO Delicious almond milk in a VERY pink room.
You ran home and started researching all the new information you got.
As you can see I was at AutismOne. What an amazing conference, full of great information and amazing inspiration. I can't wait to tell you all about what I learned. But right now, I'm just trying to sort it all out for my own family! I urge you to go to AutismOne next year!
PS. That is Andrew Wakefield coming through the door!