Do you know you are destined for a greater life?  To reign supreme in your feminine power and glory?  No matter how the outer conditions of your life seem, the truth of who you are is a Victor.  And every Victor has something to overcome.
You come into this life to learn some things and teach some things.  Throughout your existence, you will experience challenges and difficulties.  You conquer these by:
connecting to and learning to work with the God Power that's within

gaining control over your thoughts, beliefs, and emotions

discovering your purpose and mission

surrounding yourself with the right support team as you speak your truth
When you ground yourself in these things, you become Queen of your life.  This is the realm of victorious living where you are able to create life on your terms and experience abundance on every single level.  This is your destiny.  You weren't created to struggle or to wallow in lack, limitation, or scarcity.
You are an heiress of the Almighty Creator, so wealth, success, wellness, and unconditional worthiness is your birthright.  So are you living victoriously?  If not, what steps can you take today to move towards your greater destiny?
One pre-requisite to enjoying a victorious life is connecting to your purpose.  If you need clarity in yours, let's talk.  Click here to schedule your "Unlock your Royal Purpose" Breakthrough Session.  We will uncover at least one barrier that's blocking you from discovering your purpose…and a powerful solution you can use right away so you can begin to create your ideal life by design.
To Your Regal Magnificence,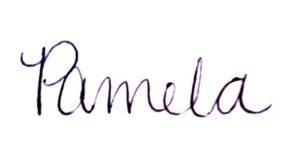 Pamela Brown
The Queen of Bounce Back
Women's Empowerment Coach & Fierce Warrioress