Does life seem extra hard?  As if you feel trapped in a life that's not your own and leaves you feeling empty, lost, and numb?
If you believe there's something wrong with you, drop that lie NOW!  There is nothing wrong with you…
So what is going on?  More than likely, you're separated from your greatest power, your Spiritual Power.
God/dess Power, the power of the Universe.  When you feel disconnected from your Higher Power, you feel lost and abandoned.
It's almost impossible to create your ideal life from this place.  So how do you know if you're out of alignment with the God in You?  Check out the list below…
You feel disconnected from yourself, from the Creator, from your loved ones
You feel unfulfilled and undernourished
You feel like you're living a lie.
Dis-ease and dis-order is a norm for you
Everything feels like a struggle
You feel like a failure despite being successful (by society's standards)
You feel inferior, which is a sense of deep and significant self-doubt; you see yourself separate from God or treat yourself as if you're at the mercy of an outside force that controls your life
You experience lack and limitation in your finances as well as other areas of your life. You feel deprived of something.
You feel alone and abandoned.
You feel a deep yearning for something more.
If you are currently experiencing two or more of these, then more than likely you're feeling disconnected from the greatest power in the Universe, WHICH IS YOUR POWER.
Do you want to feel crazy confident because you know how powerful you are?  You're able to stand strong within yourself because you know how to use your power to create the success you deeply yearn for?
If this is you, then get my free audio training, "Reclaim Your Feminine Power"!  In this audio, you'll learn MORE  about what's getting in the way of accessing your power… and what you can do about that TODAY.
CLICK HERE TO ACCESS YOUR FREE GIFT!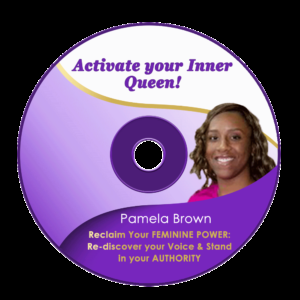 To Your Regal Magnificence,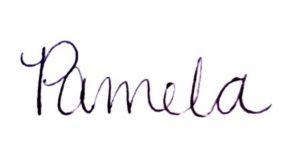 Pamela Brown
The Queen of Bounce Back
Women's Empowerment Coach & Fierce Warrioress