As we acclimatise to the new norm of having to wear a mask to keep safe (at least until a vaccine is discovered), it doesn't mean that we should give up on the old norm – and by that, I mean doing proper grooming and looking presentable. After being summoned back to the office after a 2-month work-from-home period, I had to make sure I was ready for human socialisation.  I might be ditching that red lipstick, but I'm not abandoning my hair (as yet). SBecause of all the travel restrictions, I'm no longer able to do my quarterly visits to Korea to visit my usual hair stylist. Luckily, I decided to give my hair some much-needed TLC at one of Singapore's leading Korean hair salons – Yoon Salon.
The Salon
With 3 outlets located conveniently across our little island of Singapore, I decided to visit the one closest to my home and office – Midpoint Orchard. Situated in the heart of Orchard Road, this YOON outlet is nestled in a cosy enclave on the first floor of Midpoint Orchard – simply walk into the building, and it's located in a prominent spot on your left.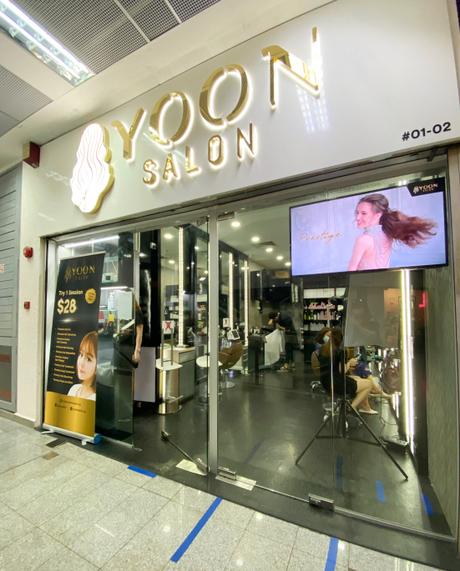 Arriving to this cosy salon fronted by a very chirpy and attentive receptionist
The Services Available At Yoon Salon

Yoon Salon offers a wide variety of services for your tresses' every need, utilising premium and gentle products wielded by their skilled and experienced stylists.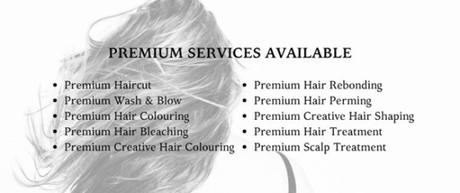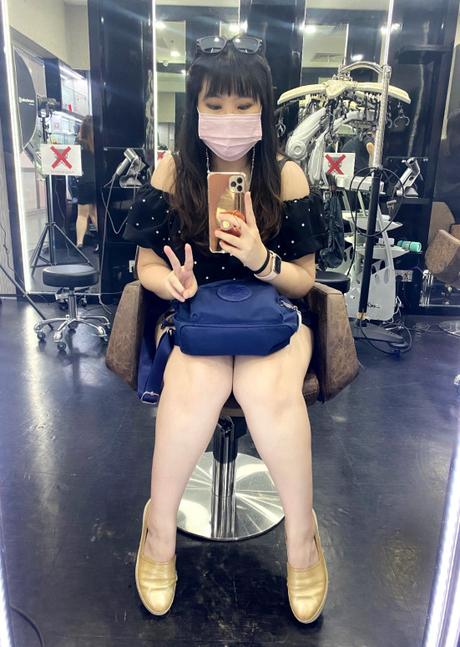 Seated and ready for my session at Yoon Salon – note all the appropriate safe distancing measures are in place, including having empty seats in between customers
My Consultation With Yoon Salon Stylist

Contrary to popular belief that hairstylists "don't listen", my stylist actually took the time to sit me down to have a quick but detailed consultation. He asked about my hair treatment history (when was the last time I did a chemical treatment, what sort of treatment was it), and also inquired about any future plans for my hair (do I intend to do any chemical treatments/processes to it, and when). I was pretty impressed by this because it showed a consideration for me as a customer, as well as a level of professionalism and forward thinking on the stylist's part.
After the consultation and checking on the state of my crowning glory, he noted that my cuticles had thirsty, dry and damaged portions from previous colouring and perming sessions. To address this issue and give my locks the boost they needed, he recommended the Repairing treatment. He shared how this treatment would strengthen the cuticle strands and repair the damage. This approach would also prepare my hair for the next chemical treatment I was planning to do (either a hair colouring or hair perming).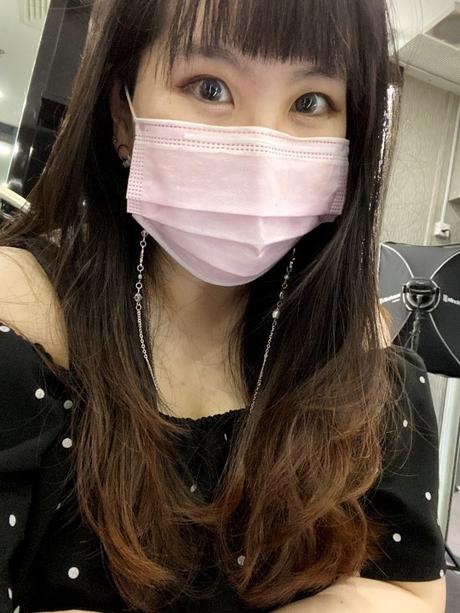 Before the Repairing treatment: Check out those dry and weak-looking hair ends
The Treatment Process At Yoon Salon

The Repairing treatment is a multi-step hair treatment that includes application of several solutions followed by a hair steam. The first step is to apply the primer, which will open up the cuticles so that the treatment can be better and more effectively absorbed. Next, the application of keratin and hair treatment. This is ended off with steaming of your tresses for more optimum results.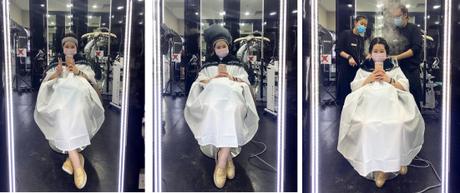 The entire process was very relaxing and enjoyable physically and mentally. Despite there being multiple hair washes in between the steps, all I had to do was lie down and relax. I simply focused on enjoying the rinses that came with accompanying head massages. These deep head massages are a much-needed salve for any stressed-out working soul. For the rest of the time, I just sat back and let myself unwind. Much like every other young adult, I was engrossed in using my phone, trusting that I could leave my tresses in the safe hands of the stylist. In fact, I found myself nearly dozing off several times. What added on to the entire experience was the hot compress on the shoulder and neck at the end of the final wash. It was truly the ultimate cherry on the pudding. I was so relaxed and re-energised by the end of the entire session.
The
Results Of My Yoon Salon Treatment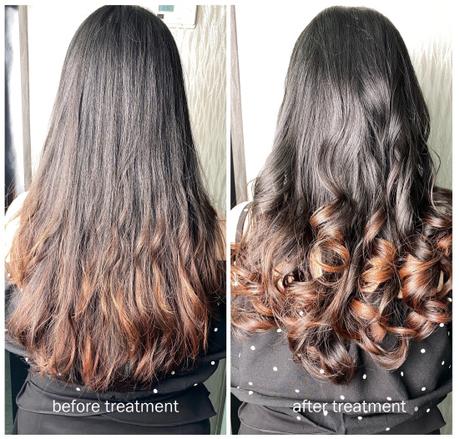 As evidenced by the pictures, my hair is visibly healthier looking (and there's no editing of the photos, nor any gloss product applied!). The hair ends aren't as dry and limp. Running my fingers through my hair, I can feel the increased strength of each strand, yay!  In fact, even though it's been 2-3 weeks after the treatment, my hair still looks and feels healthier. What's more, with healthier strands, I can see more bounce in what's left of my previous perm. This is because healthier, well-moisturised curls do not tangle as easily as well. What the Repairing treatment does is to ensure that you walk away with increased cuticle vitality. The treatment focuses on on ensuring healthy locks from deep within, and this is what gives your tresses an instant shine. The result? My crowning glory boasts a healthier overall sheen that I can enjoy and show off.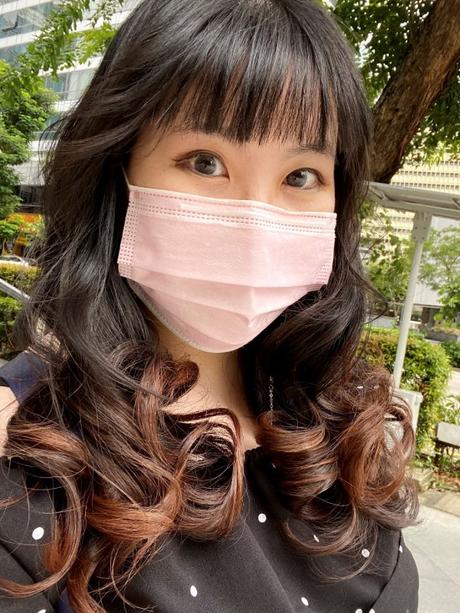 Voila! As you can see, even though I don't have my full face paint (aka glamorous makeup) on – in fact, this is makeup that's mostly faded cos it was applied almost 11 hours ago, I daresay I'm still looking good and very presentable with a face mask on. I can say that's cos my hair is revitalised from a much-needed pampering treatment session.
Find A Yoon Salon Located Near You
If you'd like to head on over to Yoon Salon to try out their hair treatments, their outlets are located at:
Havelock II
2 Havelock Rd, #01-04
Havelock II,
Singapore 059763
Tel: 6223 0224
Midpoint Orchard
220 Orchard Road, #01-02
Midpoint Orchard, Singapore 238852
Tel: 6235 3826
Queensway Shopping Centre
1 Queensway, #02-29
Queensway Shopping Centre,
Singapore 149053
Tel: 6261 0913
Opening Hours (of all outlets)
Weekday: 11AM – 9PM
Weekend: 11AM – 9PM
PH Eve | PH: 11AM – 9PM