As a kid, I've always been interested in arts and crafts – I was even selected to join the Art Elective Program back then. With the onset of the pandemic, I've decided to indulge my inner craftsperson and launch my own line of handcrafted mask chains!
It all started when I found myself dropping/losing masks whenever I had to take them off for drinking or dining in public. It was either that, or looping the mask around my upper arm (which made me feel like I was wearing floaties), or packing them into the bag (which was a hassle). So I conceptualised the idea of a mask chain that would allow me to:
Easily take off the mask and let it hang around the neck whilst I was eating
Crossbody sling it if I wanted to
Wear as a multi-loop bracelet
Presenting~ the first collection of beautifulbuns' mask chains!
Each mask chain comes with (depending on the design):
Swarovski crystal/bead elements
plated stainless steel chains
lobster clasps for easy attachment and removal from most surgical/disposable mask ear loops
adjustable elastic loop (that goes around your neck) to minimise skin irritation, snagging on hair and for comfort
velvet carry/storage pouch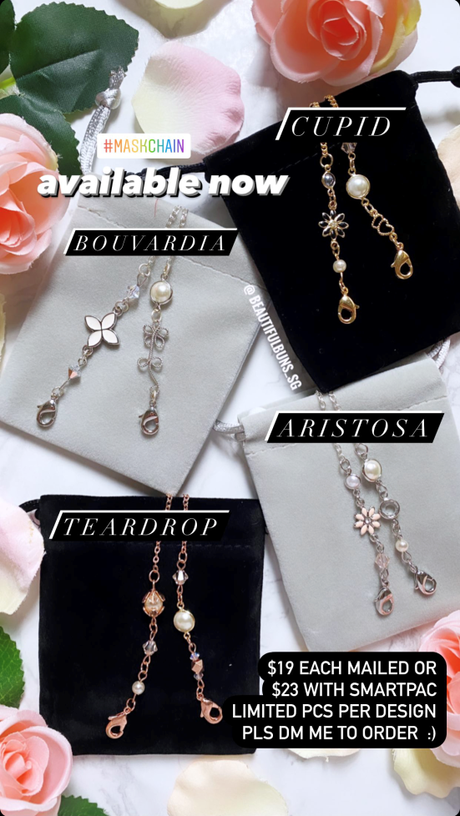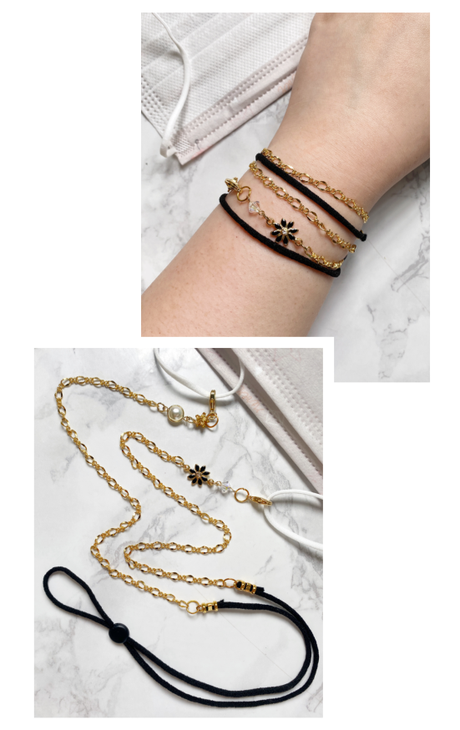 This is how my mask chain looks – it comes with an elastic neck strap (to minimise skin irritation, prevent hair snagging and also for comfort), an adjustor so you can change the length to suit your preferences, lobster clasps to attach to your mask ear loops. It can also be strung around your wrist as a multi-strand bracelet.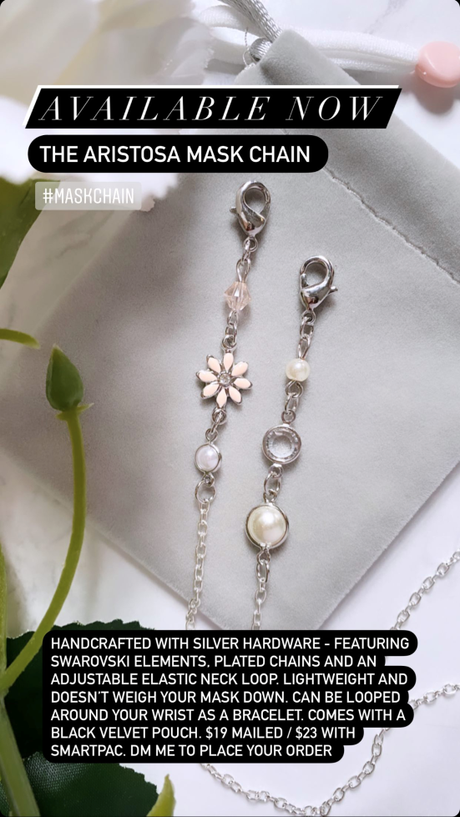 The Aristosa Mask Chain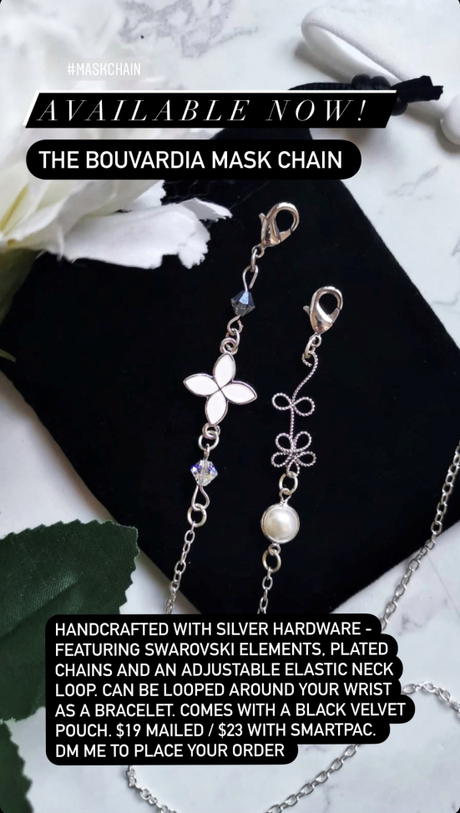 The Bouvardia Mask Chain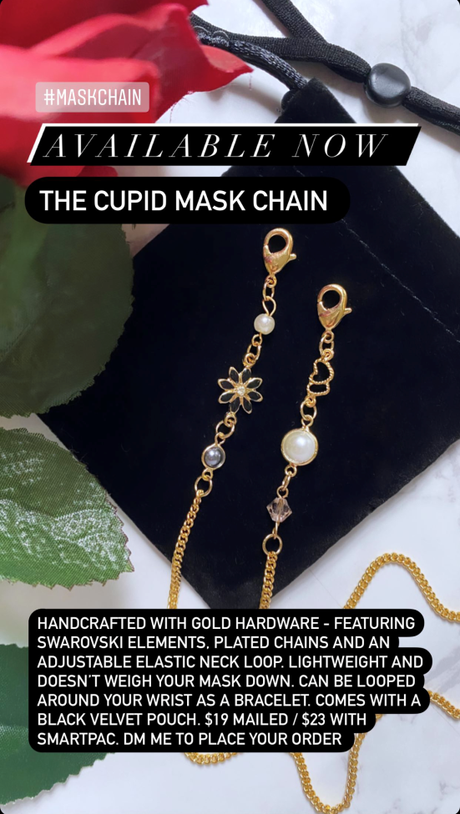 The Cupid Mask Chain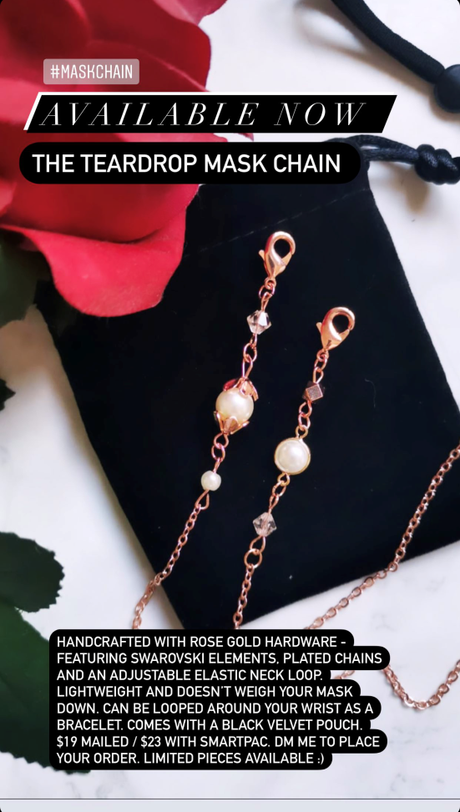 The Teardrop Mask Chain
HOW TO BUY
Drop me an email (beau[email protected]) / DM me on Instagram (@beautifulbuns_sg)
Payment by Paynow / PayLah
Normal local mail is FOC.
A Smartpac option is available.
Your purchase will be bubble wrapped and mailed out on the next working day. Unless it's a large order or I require more time to create new pieces, it'll take 1-3 working days.
Update: The pieces are selling pretty quickly – thank you for the support! So far I'm doing local selling (in Singapore), but if you'd like to order from overseas, drop me a comment/email and let's see how we can work things out!