After spending quite a number of months sequestered to the home due to the pandemic, and noticing the amount of home improvement that could still be done, I recently got around to changing the instant waters in my new place. After some rather extensive internet research, I settled on Ariston's ST33 Luxury Instant Water Heater for the following reasons: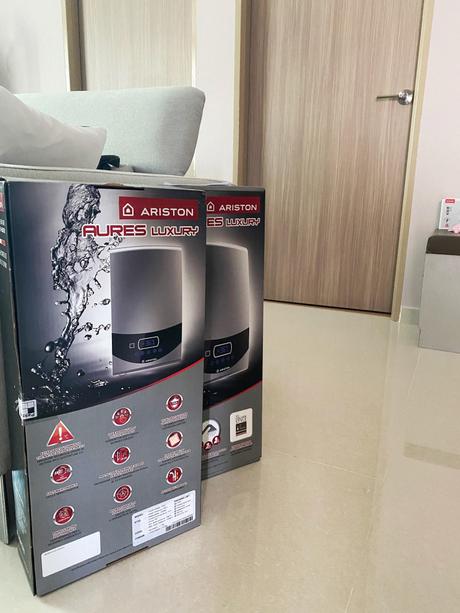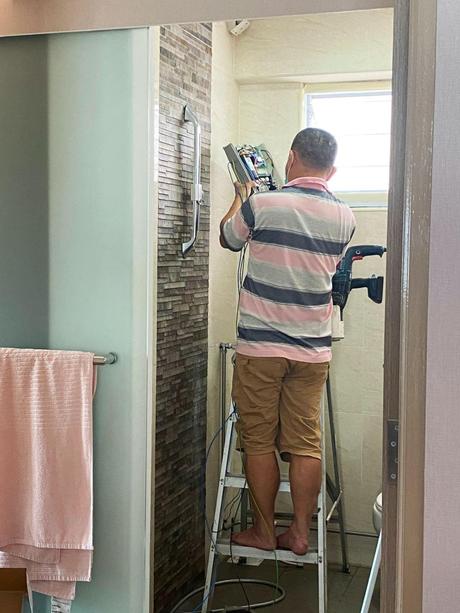 SLEEK DESIGN
With its clean rectangular lines and silver-grey / black color scheme, it was an elegant and classic design that would match my existing decor and also would hold its own throughout the years (I'm not one for those trendy designs that come and go in/out of fashion quickly). It also came with a matching shower rail (that's adjustable in length, so it could replace the existing rail) and a shower head that has pretty decent water pressure.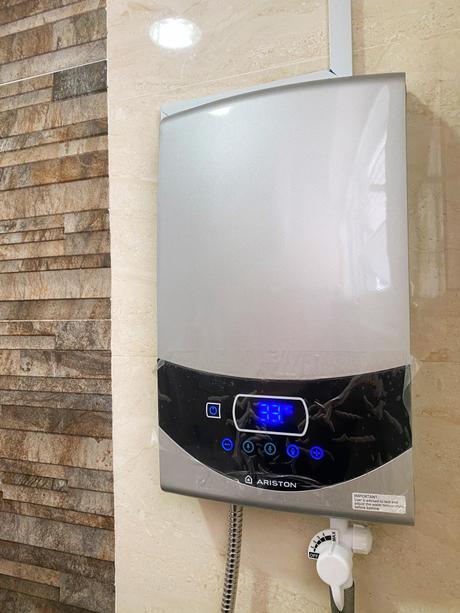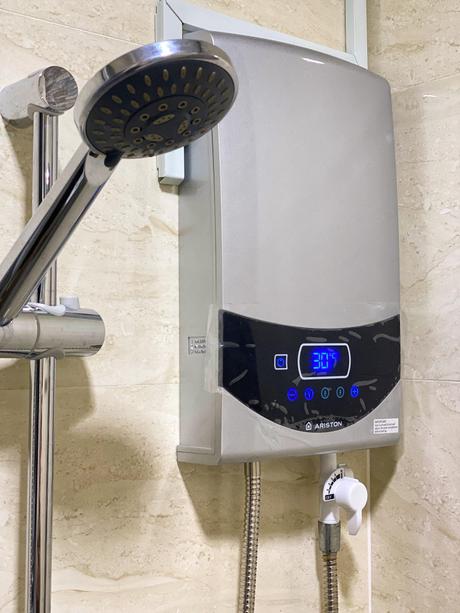 EASE OF USE WITH DIGITAL CONTROLS
The ST33 Luxury Instant Water Heater was so easy to operate and programme – it comes with 3 preset temperatures (32, 38 and 45 degrees Celsius) (which can be easily reset/adjusted). All you have to do is to press your selected temperature (denoted by the buttons with a human silhouette), wait a few seconds and start your warm shower. Prefer something hotter or colder? Just press the + or – buttons to attain your desired temperature. What's more, I love that it maintains a constant water temperature during shower time (unlike when I was using a storage water heater previously – during cooler months such as December, the water temperature would fluctuate). It's literally a one-touch operation – just pick your temperature and you're done. The interace is also very simple and, dare I say it, idiot-proof. There are 6 touch-responsive buttons on the heater: on/off, + and -, and the 3 custom preset buttons.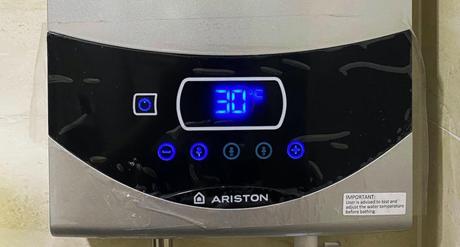 a non-complicated touch interface that's user-friendly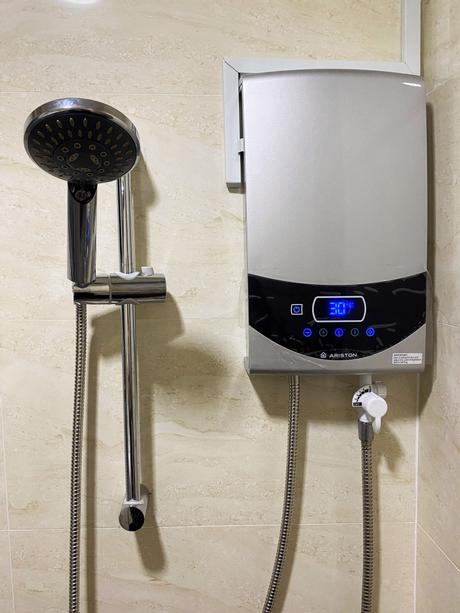 It's been quite a number of months, and I am absolutely enjoying this instant water heater. I don't really have any cons about the heater to be honest – it's very user-friendly, easy to programme and use (even without having to refer to the instruction manual), and looks great!
The Ariston ST33 Luxury Instant Water Heater retails for a recommended SGD$299. You can search for an available retailer near you by keying in your current location's postal code here.