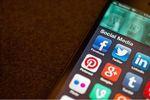 Top CEO's, managers and great leaders are like superheroes. Spiderman said it so eloquently when he stated, "with great power comes great responsibility." Just like Spiderman, you put your time in to show others the right path to follow, you are always optimistic, and you even assist others in need. So, take things one step further. As a leader, channel your energy into creating social media accounts to boost your role in the business world.  
Social media is the new generation of communication. Take action and create your own social media accounts to stay current and promote your brand online. Follow the powers that "be" and discover the reasons why this is the new trend in social media and marketing. This way, you can be an effective and well-respected leader by harnessing your online power.
BE The Voice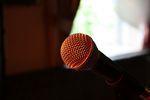 Becoming an authoritative voice of industry is an on-going competition, and you, as a leader, need to get in the game. By being active, you can keep on top of social media platforms and seek out information, generate discussions, and support your company. Remaining active in popular social networks will keep your industry afloat and your head above water. Always be professional and remember that you are representing your industry.
BE Empowering
You have the opportunity to drive internal and external engagement for your industry. Embrace the power of motivating your employees and developing your clients' trust. By creatingmeaningful dialogue, you can engage participation from both parties and have full control over your brand marketing and industry. Being an approachable contact will help build a sense of pride in your industry and increase the potential for success. Having these social media accounts can give you the boost you need and help you generate engagement toward your brand.
BE Innovative
With opening some social media accounts, you can lead your industry to seek out client feedback and generate sufficient data to measure your success. Posting surveys and taking suggestions from clients will not only help boost respect and trust for your brand, but will also help you become more forward-thinking and suit the needs of potential customers. Creating a small dialogue and actively engaging your audience will help bring more traffic to your social media sites, and will help you develop what your industry needs to remain competitive.
BE Global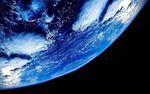 Go big or go home. When joining a social media platform, you can get involved in emerging markets and become a part of the global community. With the help of these accounts, your brand can go from microscopic to magnified by getting involved in global markets like China, for example. This is yet another way to create engagement and involvement for your industry and enlarge your digital footprint.
BE Rewarded
While there is not always a direct correlation between social media and an industries' return of investment (ROI), it is still true that your company can gain many benefits from being involved online. It is easy to measure the traffic on your social media sites, so that a few factors can become more tangible. Some of the benefits of marketing your brand through social media is listed below.
Strengthen your brand through meaningful communication
Manage your reputation and take risks with your brand
Gain customer insight and feedback
Build customer trust
Develop avenues for more revenue and save money
At the end of the day, your industry can save a lot of money venturing into social media platforms. Any industry can benefits from social media if you approach it the right way, evenheavy machinery dealers. Your true costs will be the amount of time and focus you spend on nurturing your industry online. This can easily be done with simple analytics and metrics to measure your industries' success.
Just remember that becoming a leader in the digital world requires professional communication just like meeting clients face-to-face. Yet, in the new age of marketing, this avenue will bring about many things to be proud about, such as discussions, respect, and forward-thinking; all things that leaders strive to achieve. You can start now by creating accounts for your social media platforms, and harness the great power and responsibility you've been given to make your industry a true success.