What is more perfect than a white wedding?  Some people think of it as cliché others consider it traditional.  Nowadays retro is all the rage.  A winter wedding is the perfect time for the perfect white wedding; there are quite a few advantages to having a winter wedding as well.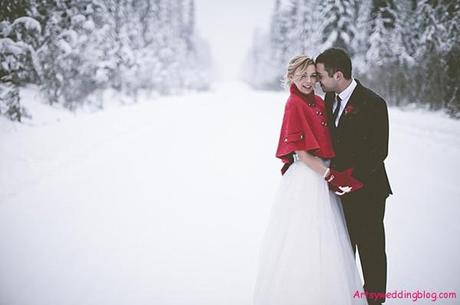 One of the biggest advantages for a winter wedding is that everything is less expensive as winter is usually off-season for those in the wedding industry.  Summer is the busiest and there is usually quite a lull in the colder months.  Who would not welcome the extra off-season business?  Once you have arranged for your winter wedding you can concentrate on decorations.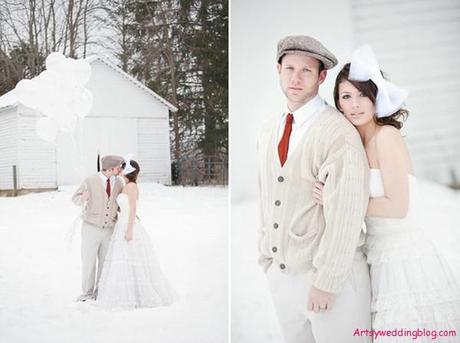 The only area where you may spend a little bit more is in the floral department.  Flowers in striking colors are a wonderful contrast to all of the white.  Because white provides such a clean backdrop, you can choose any color to compliment it.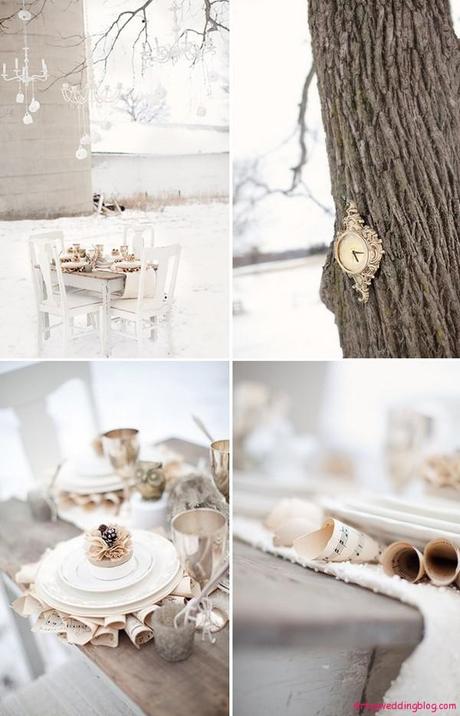 Decorating your tables will be perhaps the most fun.  Perfect sparkly snowflakes and icicles will put all of your guests in a festive mood.  The nice part about decorating in a winter theme is that most things associated with winter are not symmetrical.  All of your snowflakes and icicles are different.  You may also consider using wine glasses that are frosted to give an even more festive feel.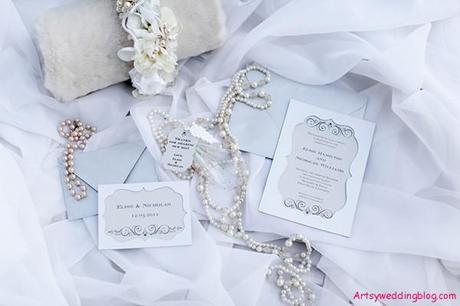 The ceremony itself will be wonderful if you can schedule it on a day where there is snow.  Consider having it outside with the bride and bridal party wearing white fur stoles and mufflers to keep warm.  The groomsmen can perhaps wear long black woolen coats to give them a sharp look.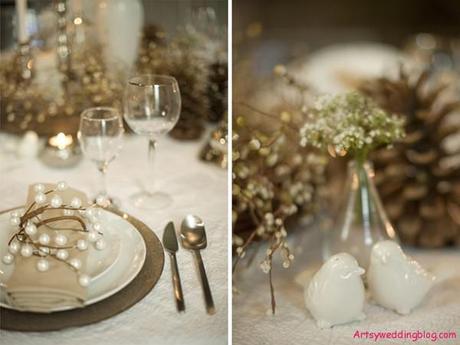 Food for the winter wonderland should be easy because everyone loves some comfort food and the cold winter air provides the perfect opportunity for some cold weather fare and perhaps some hot apple cider in a venue with a fireplace blazing.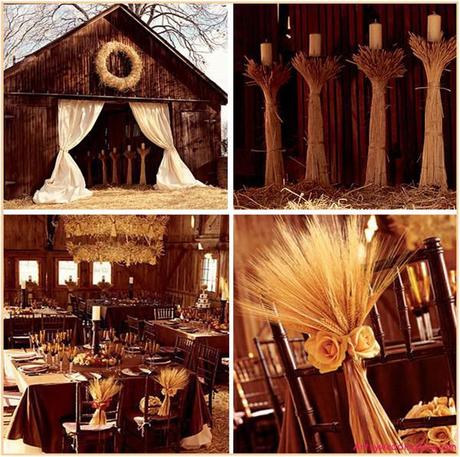 The fall wedding will be just as easy to decorate and cater.  Fall is the time for earthen colors with bright splashes here and there.  You can also decorate with nice green plants and seasonal flowers.  Again, fall is a great season to save some money.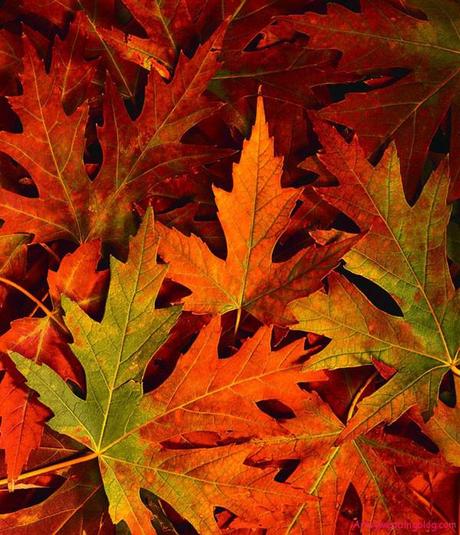 There is still quite a chill in the air on fall evenings so some warm comfort foods would be great for your guests.  There are many types of dishes to choose from; anything from warm and hearty on up to some spicy dishes that are sure to warm your guests.