Now that we have warmed up, still not all that hot but it's much better than the 55 degrees we were having a the beginning of the month, I have been enjoying white wine. Especially sitting out on the patio by the pool with a magazine and glass in hand.
The Wines of Chile sent me a Summer Sippers package with a cute wine tote bag, new opener, plastic reusable glasses and 3 Summer whites.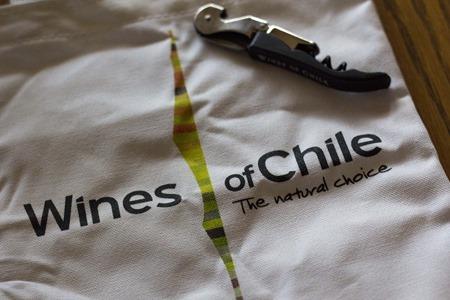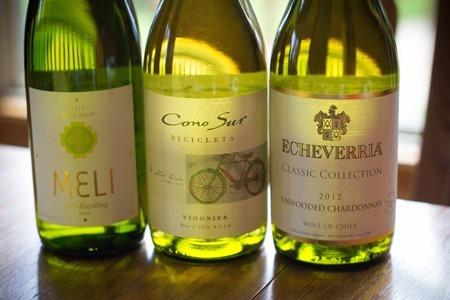 We started with the Echeverria Classic Collection Unwooded Chardonnay, from the Curico Valley. Not even just unoaked, unwooded. This was my kind of Chardonnay. A beautiful light yellow with notes of pinapple, melon and peach. This was delicious with the roasted vegetables that I made for Scott's birthday.
Next up we opened the Meli when we had people over for Scott's birthday. A Riesling from the Maule Valley that had the perfect gold color with distinct minerals and nice peach and floral overtones.
And saving the Cono Sur Bicicleta Viognier from the Colchagua Valley for the last bottle to enjoy with my parents. My mom is more a fruit/sweet white wine drinking and I knew she would like this one. It was all about expanding her palate while I got to enjoy my favorite white wine. This was golden yellow in color with notes of apricots, peaches with just the right amount of acidity. Delicious with a mixed greens salad with homemade balsamic vinaigrette.
For your next white wine I highly suggest trying out some of the Chilean Summer Sippers!
Disclosure: Wines of Chile sent me these wines to try, all opinions are my own. I gladly shared these with friends and family because I wanted them to experience who good Chilean wines can be!