I have a great Wine Wednesday feature for you! A mini barrel. Is this not the cutest thing ever? It has it's own stand and ours lives on top of our small wine fridge. It has an insert that holds 27 glasses of wine and lasts for 60 days. I am obsessed.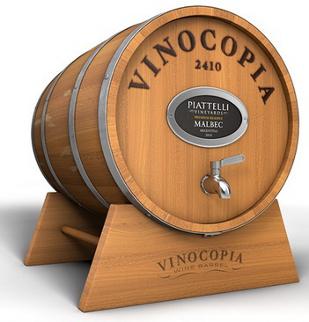 We went with the Piattelli Malbec, which is already one of our favorite wines and have been enjoying this for a few weeks now.  It's so much fun to come home and just pour a small glass. A few things to note:
If you want white, you need a separate barrel with a cooler attached.
Keep a napkin underneath, I wipe up all drips but would hate for the top of my wine fridge or a counter to be stained.
For a fun tasting, buy a bottle of the same insert and see how they differ. It will surprise you.
Retails for about $200 plus the cost of the insert.