I went on a wine journey to a place I hadn't visited in a while. Australia. When I first stated drinking wine I tended to drink a decent amount of wines from Australia (think Yellowtail) but was my palate grew I kind of forgot just how good those wines can be.
I had a big glass of this while curled up on the couch, this is one of those really full red with hints of blackberry, plum, spice and a nice level of tannins.
One of the last few bottles from my Wall Street Journal Wine Clun shipments, we were pretty full on wine so I opted to hold for a few months.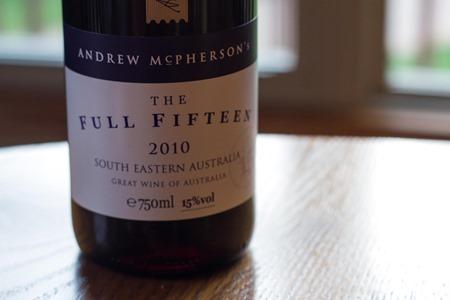 This also has 15% alcohol. So it's best to drink this one slowly and in moderation