Disclosure: I am participating in the Verizon Health and Fitness Voices program and have been provided with a wireless device and six months of service in exchange for my honest opinions about the product.
With as much wine as we have in our house (over 50 bottles) I needed a way to remember my favorites and some of the unique ones. I found the Wine Secretary Wine and Cellar app, you can search ones, mark favorites and find tasting notes. Love this app!
I added this LaForet Bourgogne Pinot Noir. They just sent this to me and it was a perfect pinot noir. Retailing for $21. This pinot noir has hints of raspberries, red and black currants. It is silky, the perfect ruby red color and just one of those wines that I wanted a never ending glass of.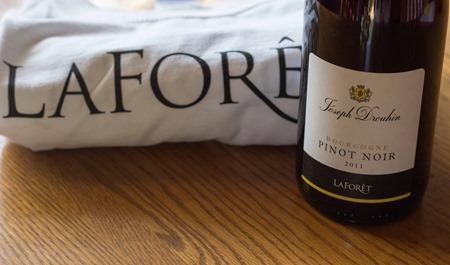 The winery is focusing on bringing a new look to their traditional style of pinot noir. They have a Summer of Laforet contest going on, check out to see if they have an event going near you. Really worth checking out and trying their wine.