Back to my first love in wine, red. Give me a spicy, complex, juicy red any day and I will be a happy girl. Even though it has warmed up in Minnesota I still enjoy a good glass of red, mixed in with a few more whites.
This week is Concannon Petite Sirah 2009, from the Central Coast of California. Concannon Petite Sirah is full of flavors of plum, blackberry
and black cherry on the nose. With hints of chocolate and molasses.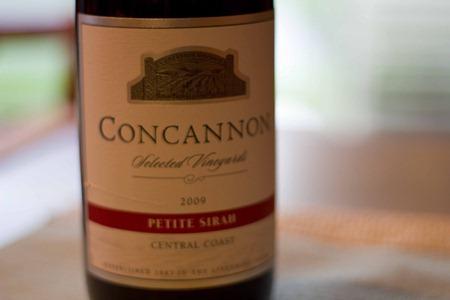 $10 dollars a bottle and it paired really well with grilled flank steak. A great value red.