You guys! I have discovered the coolest idea in the beauty bag craze! A beauty bag dedicated to green products. Do you prefer vegan, all natural or organic beauty products? Yes? Then this bag is for you!
White Apricot's Green Grab Bag
is a beauty box subscription service. Each month a selection of all natural, organic and vegan beauty products will be delivered to your door so that you can try before you buy. This is great news for me since it is so hard for me to find green beauty products that I like. I have tried so many and been to so many stores, but all to often I find myself not liking what I picked. Such a waste of money! So Green Grab Bag is a steal at $15.00 a month. If I hate the sample there is no harm done. You can also subscribe for a full year and save 20%. A year of Green Grab Bag costs $145.00 which is a savings of $35.00!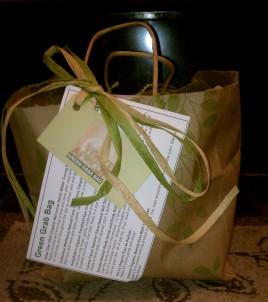 Green Grab Bag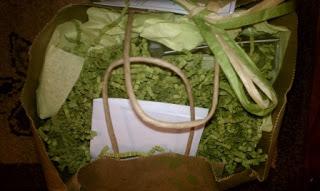 Lovely Packaging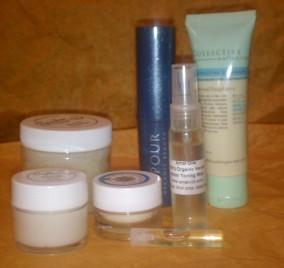 Contents of my bag!
First I want to point out how adorable the packaging is! Everything is 
recyclable from the bag, to the tissue to the ribbon and the crinkly things.
 Attached to the bag was an informational page explaining how to use each of the products. I received my Green Grab Bag about a week ago, and have ample amount of time to try everything out. So....I will go through everything I 
received, describing each product in detail and include my thoughts. (of course!)
 At the bottom of this post, I will list each product individually and include the price of the full size product and the website where you can purchase it. Let's do this!

Amal Oils Toning Mist
Amal Oils 100% Organic Moroccan Neroli Water Toning Mist
Amal Oils claims their Toning Mist minimizes pores, calms skin irritation and replenishes moisture. Neroli Water hydrates while calming anxiety and uplifting your spirits. The scent of Neroli can be described as a kiss of citrus notes with a hint of fragrant floral notes, making it peaceful, pleasant and refreshing. To use, just spray your face after cleansing or throughout the day to refresh skin.
I was really hopefully about this toning mist because simply put, I love a good toning mist. They are refreshing, easy to use and really portable. While I was hopeful, I sort of had the feeling that this would be a fail for me. I really despise Neroli but I gave it a fair shot and used it for a couple of days. The formula is fantastic. Applying the spray is very refreshing and my face felt super hydrated. I just can't get past the smell. Amal Oils Toning Mist also comes in a Rose version, which I bet is fantastic. I love the smell of roses, and like I said the formula is great, so I would be willing to give it a shot.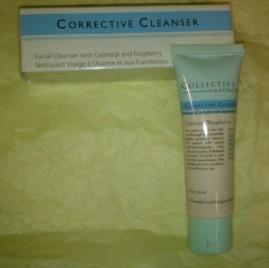 Collective Wellbeing Corrective Cleanser
Collective Wellbeing Natural Face Corrective Cleanser
This cleanser is a non-foaming, oatmeal based face wash that promises to remove dirt and makeup without stripping your skin. Oats soothe irritated skin, Raspberries contain fruit acids that gently promote cell turnover and Aloe Vera and Jojoba Oil hydrate your skin.
In my opinion this is more of a face scrub than a run of the mill cleanser. A super gentle scrub that contains Oat bits in it. Like whole pieces of Oats. At one point one got stuck in the opening of the tube! That's great though since I love scrubs with big bits in it. This stuff is amazing and I will absolutely purchase the full size. My face felt refreshed and hydrated and looked flawless after using. I could really tell the difference in my skins texture after one use. Highly recommended.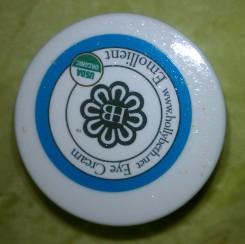 HollyBeth Eye Cream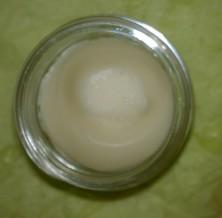 HollyBeth Eye Cream
HollyBeth's Organic Emollient Eye Cream
HollyBeth's eye cream contains Vitamin E that acts as an anti-oxidant. It's rich and creamy texture gently moisturizes while soothing and relaxing the skin in your delicate eye area.
This product is another winner in my opinion. It is super rich so I have only been using it at night. The eye cream is fragrance free and really moisturized my super dry under eye area so well. And I am in love with the packaging! I love the little design on the lid! Weird but true.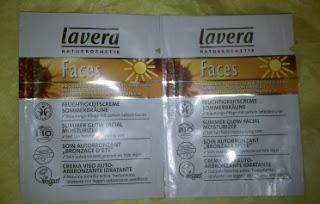 Lavera Faces Self Tanner
Lavera Faces Summer Glow Natural Self Tanner For The Face
Lavera Faces uses only natural ingredients in their Summer Glow Self Tanner for the Face to deliver a streak-free, sun-kissed glow. Soy extracts react with the amino acids that are already present in skin to give you a tan complexion in four to five days. The gradual self tanner also offers additional skin care benefits. Extracts of Calendula, Peach, Kiwi, Apricot and Papaya nourish skin. Vitamin E and C provide you with antioxidant protection against environmental damage.
I am going to be honest here. I have not used this product. I have incredibly pale skin and self tanners worry me. More often than not, I am left orange and streaky. Which can be okay in the winter if it happens on your body. You can easily cover up mistakes with pants and turtlenecks. On your face, not so much. So I can't really review this product. The formula sounds lovely and the idea of an all natural self tanner is intriguing to me. I'm just not willing to risk it. Sorry guys. If I ever do get brave and try this out, I will update accordingly. If anyone out there
has
tried this, please leave comments to share your thoughts!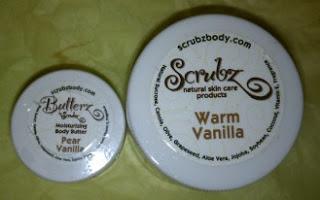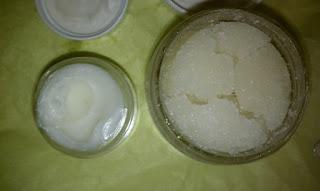 Scrubz and Butterz
Scrubz Body Scrub and Butterz Body Butter
Scrubz Body Scrub
is made up of what the company calls their 8 botanical oil blend. The oils in the blend consist of Coconut, Vitamin E, Canola, Jojoba, Aloe Vera, Grapeseed, Soybean and Essential and Fragrance Oils. Shea Butter and Refined Sugar round out the rest of the ingredient list. The Sugar based scrub is non-irritating, can be used before or after shaving and is also recommended for the face.
Butterz Body Butter
 is a rich, creamy Shea Butter that has been whipped with the company's 8 botanical blend.
I received the scrub in the Warm Vanilla scent which is a toasty, sweet scent, reminiscent of cookies and cakes. The Butterz was fragranced with the Pear Vanilla scent which is a combination of Warm Vanilla and Sweet Pear and smells sweet and delicious.
I can not say enough positive things about this duo. Scrubz was a decadent shower treat. A rough, dense sugar scrub that did not irritate my skin in any way. It left behind a small amount of oil on my skin which really hydrated, especially my legs.Once out of the shower, I applied the Butterz lotion to my body (not that I needed it since Scrubz alone left me so moisturized) and it absorbed well and left a pleasant scent behind. I highly recommend this brand and their products! If you love a scrubs and rich butters, this is for you. The scents were to die for and I was really surprised that with all of the oils in the scrub that it wasn't messy and didn't leave behind a gross mess in my bathtub. I'm hooked! I will tell you though, I was afraid to use this on my face. I know that oil can be good for your face but I just couldn't bring myself to do it.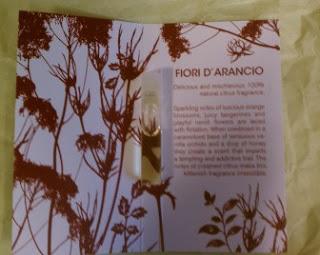 Tsi-Organic Eau de Parfum
Tsi-La Organic Eau de Parfum
Tsi-Organics offers 100% natural perfumes using the world's finest essential oils and plant botanicals. The packaging is gorgeous and the scents sound beautiful.
I received the Fiori D' Arancio fragrance which has sparkling notes of lucious orange blossoms, juicy tangerines and playful Neroli Flowers. They are combined in a base of Vanilla Orchids and a drop of Honey.
Alright. I know I said earlier that I loathe the scent of Neroli. But here is the thing....you can't smell it in this perfume. Even though the description says that Neroli is present, I couldn't smell it. To me, this smells like summer. Bright and sweet, citrusy. Just gorgeous. I love this perfume and have been wearing it daily since receiving it. My only complaint with the perfume is that it doesn't last very long. I usually notice that by mid-day it is gone. But seriously, if that is my only problem than I think I can live with it. It just smells too good!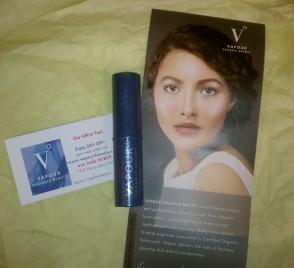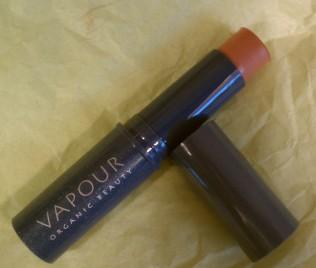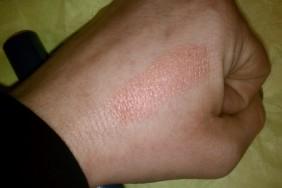 Vapour Blush in Spark Swatch
Vapour Organic Beauty Aura Multi-Use Blush in Spark
Vapour's Multi-Use Blush gives a natural flush of color and is meant to be used on the cheeks, lips or eyes. It blends like a dream and is made with 70% organic ingredients and 30% mineral pigments and vitamins. The formula nourishes skin with Vapour's face specific infusion of inflammatory Frankincense, antioxidant Tulsi and moisturizing Lotus Flowers.
What I received was a FULL SIZE of this product in the Spark color. I am so in love with this! The cream blush is the perfect color for my vampire skin and it is true, it blends like a dream. Just swipe it on and blend with fingertips. Boom. Done. I could hardly tell that I had anything on at all. My complexion just looked naturally flushed. Like my crush just smiled at me flush. Another fantastic product in my bag. I should mention that the blush retails for $28.00, so receiving a full size version of it paid for the Green Grab Bag! Also, I should add that I did try this on my lips and the formula was a bit dry for use without a balm or a gloss. The color looked pretty though. I did not try this on my eyes. Only because I feel weird about pink, red or orange colors on my eyelids. It makes me look sick. But that's my problem, you may feel differently.
If you are not convinced after reading my (lengthy, sorry) post that you need to head over to White Apricot's Green Grab bag NOW and sign up for a subscription then, well,  you my friend are crazy. Why would you not want to introduce yourself to amazing, all natural beauty products? I am in love with this bag, adore the "green" niche, and encourage you to check them out!
Get your Green Grab Bag
HERE!
Here are the products listed, their retail cost and website:
Amal Oils 100% Organic Moroccan Neroli Water Toning Mist $21.50
http://www.amaloils.com/
Collective Wellbeing Natural Face Corrective Cleanser $14.99
http://www.collectivewellbeing.com/
HollyBeth's Organic Emollient Eye Cream $32.00
http://hollybeth.net/
Lavera Faces Summer Glow Natural Self Tanner for the Face $23.50
http://www.lavera.com/
Scrubz Natural Body Scrub $26.00/16oz and $16.00/8oz
Butterz Body Butter             $25.00/4oz and $15.00/2oz
http://www.scrubzbodyscrub.com/
Tsi-Organic Eau de Parfum $95.00
http://www.tsilaorganics.com/
Vapour Organic Beauty Aura Multi-Use Blush $28.00
http://www.vapourbeauty.com/