Hi Guys!

Image Credit: J.F. Lazartigue
Who here has heard of
J.F. Lazartigue
? My guess would be only a few. Personally, I wasn't familiar with the brand until a few years ago. But don't worry. I am going to introduce you to Mr. Lazartigue and his AMAZING collection of hair care products. Prepare to be WOWED!
Let's talk about the handsome man behind the brand.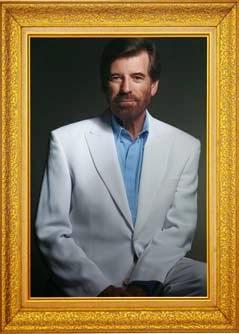 Image Credit: J.F. Lazartigue
"As a hair care specialist, to give your hair vitality and vigor by offering specific care depending on their nature, that is what I aim to pursue since the creation of my brand."
-J.F. Lazartigue, hair care specialist
J.F. Lazartigue is kinda a big deal in France. He was always interested in hairdressing techniques and the health of hair, so naturally Mr. Lazartigue pursed a career in helping people achieve the hair of their dreams. In December 1963, J.F. Lazartigue opened the doors of his first salon in "Rue de Courcelles" in Paris France. By 1972 his salon had become famous for taming the most stubborn Parisian manes. Today, it is still beloved by French editors and J.F. Lazartigue's devoted clients. The product collection is a result of J.F. Lazartigue's passion for hair and drive to solve the biggest hair woes of his clients. In 1976, the J.F. Lazartigue hair care collection was born and was instantly successful. The products are Paraben Free, contain decadent ingredients and were the first to incorporate ingredients that are found in skin care products (AHA, collagen, vitamins) into hair care products. Mr. Lazartigue's philosophy is to select the best available ingredients and use them in the highest concentrations. So go big or go home basically.

Image Credit: J.F. Lazartigue
The collection is extensive and contains products to address every unique hair type, problem and desire imaginable. While you can purchase the products at a bunch of different brick and mortar stores, (use the store locator to find a location near you) the easiest place to purchase is on the J.F. Lazartigue website. For those who don't know where to start when deciding what to purchase, there is a handy
"Personalized Prescription"
 questionnaire located at the bottom of the website that will help get you started on your journey to perfect hair. Or if you live in New York City you can pop into their
Hair Analysis Center and Showroom
located at
570 Lexington Ave, Suite 1600 (between 50th and 51st)
 to receive a FREE(!!!) hair and scalp analysis. The folks there will help you figure out (scientifically of course) which products will help you get the hair of your dreams. Plus, you will get to take home samples of the recommended products to see for yourself how truly magical they are. Oh whoops! Did I say pop in? I meant call and make an appointment. 1-800-359-9345
J.F. Lazartigue sent me a few products to try out, and I couldn't be more excited to share them with you! I am going to break the reviews out into three separate posts so that you won't have to sit through one lengthy post. Who has time for that? So stay tuned sweet readers. There will be more to come!
In the meantime, please check out and follow J.F. Lazartigue on Facebook, YouTube and Twitter. For some reason I am having an issue linking to Twitter so you can find them by searching for their Twitter handle @jflazartigueUSA