Overview
March can be temperamental here in the northern hemisphere, but when it's good, it's really really good (especially if this year is anything to go by). With temperatures picking up, blue skies beating away the grey, and blossom taking over the trees, it's a good time to be in Europe. Tropical destinations are beginning to properly heat up by March, though they're still mainly dry, and the heat won't be too much of a problem if you're after a beach honeymoon. As the southern hemisphere heads into autumn, you'll still be able to enjoy some beautiful, warm weather, often without the crowds that their summertime can see.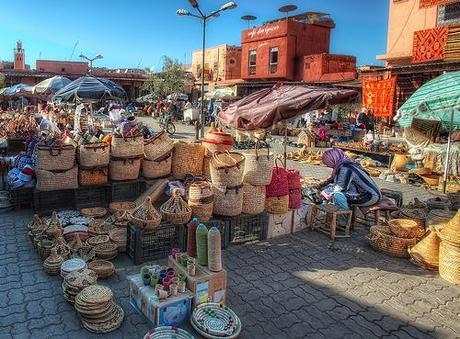 Highlights
As far as I'm concerned, Dartmoor is fantastic at any time of year – but March is one of my favourites. And if it's a bit too rainy or grey, then you'll just have to while away a few hours in a country pub, or over a cream tea. Not too much of a hardship, then.
If you want to be more assured of heat, head south – Spain, especially gorgeous Andalucia, is wonderful in March, and you could split your time between exploring whitewashed hillside villages, sipping local wine in a sun-drenched square, and losing a few days by the sea.
This is a great month to visit North Africa – though it's worth checking the current political situation before travelling. Morocco is a fantastic choice – spend a heady few days exploring the bazaars of Marrakesh, before heading into the mountains, or out to the coast.
Further into Africa, it's well worth considering The Gambia – either as a beach destination, or as somewhere to do a bit of exploring, which you're likely to find very rewarding.
The Philippines makes for quite an unusual honeymoon destination, but with gorgeous, undeveloped beaches, beautiful scenery (think bright green rice terraces and dramatic volcanoes), and superlative diving opportunities, it's well worth considering.
March is also a good time for visiting China, before the humid weather sets in – perhaps spending some time in Beijing and on the Great Wall, or exploring the amazing countryside in the Yunnan.
Ancient Mayan pyramids, lush jungle full of animals, crystal clear waters for diving and snorkelling, beautiful old colonial towns, and picture-postcard beaches: Mexico's Yucatan Peninsula is pretty hard to beat.
The Caribbean remains a fantastic honeymoon destination – consider Barbados if you're looking for good beaches and a lush interior to explore, St Lucia for superlative views and luxurious resorts, or perhaps vibrant Trinidad and Tobago.
This is also an excellent time to head to the Maldives – check out the destination guide for help choosing your perfect honeymoon island.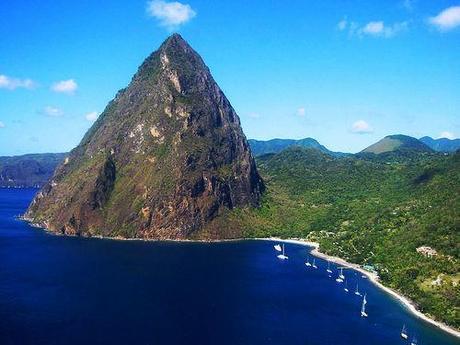 Photos courtesy of Marc; webmink