Today, Helen Ochyra shares the romance of a honeymoon cruise, with recommendations for the best on offer for 2015.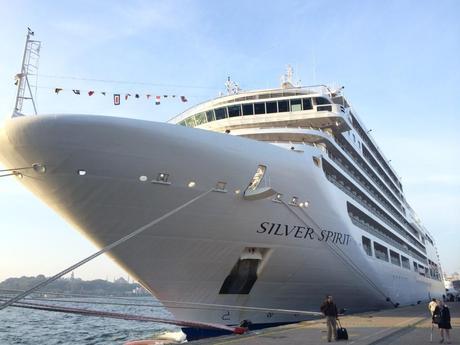 What could be more romantic than sailing out of one of the world's great cities on a luxury cruise liner, the sun dipping low in the sky, the promise of open seas and exotic new ports ahead?
I recently joined a Silversea cruise out of Istanbul, spending nine nights exploring the eastern Med and Black Sea, and spent much of the voyage thinking one thing: what a honeymoon this would make.
Mornings spent lingering over breakfast in your suite (delivered by your personal butler of course), afternoons used to explore a Greek island or a Turkish city, sunsets soaked up on deck, ordering aperol spritz in the Jacuzzi, and evenings danced away in the Panorama Lounge after dinner of sushi or steak.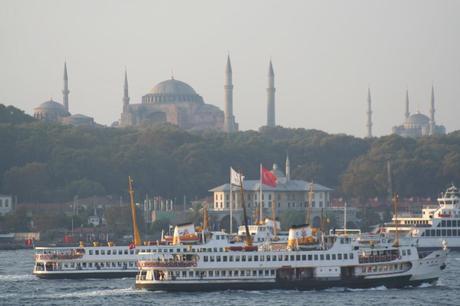 The Silver Spirit takes 540 passengers, but it never felt like it. I had the Jacuzzi to myself, could stroll on deck without passing anyone, would always get a table in my favorite restaurant. And then I could retreat to my suite, sitting on the balcony to watch the water pass, or relaxing in the full-size bath.
All the suites on board have separate seating areas, a walk-in wardrobe and proper size bathroom. Everyone has a butler, on call most hours of the day to bring dinner or shine your shoes. And all passengers can choose from six different restaurants, four of them included in the package price.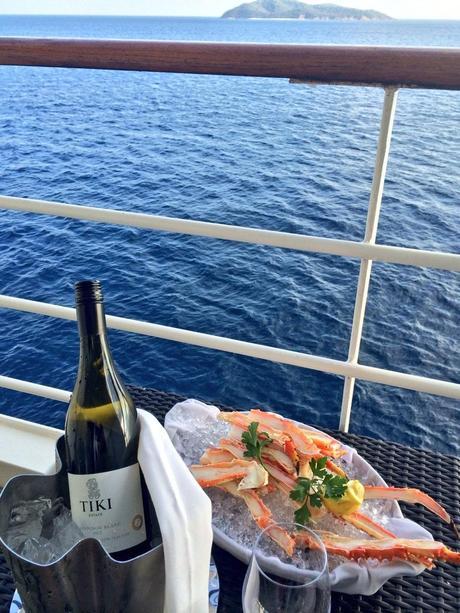 This is the beauty of Silversea – almost everything is included. Every aperol spritz taken in the Jacuzzi, every bottle of Malbec ordered to the suite, every G&T enjoyed on the dancefloor. Every meal, from breakfast in bed to a steak dinner in The Grill or an Italian meal in La Terraza. And every coffee – proper Illy coffee no less – sipped on deck overlooking the swimming pool. There are shows every night and a DJ to take requests. You could almost not get off the ship.
But off you must get, because Silversea select their ports with care. You can travel anywhere with this global cruise line but here are my picks of the best itineraries for 2015: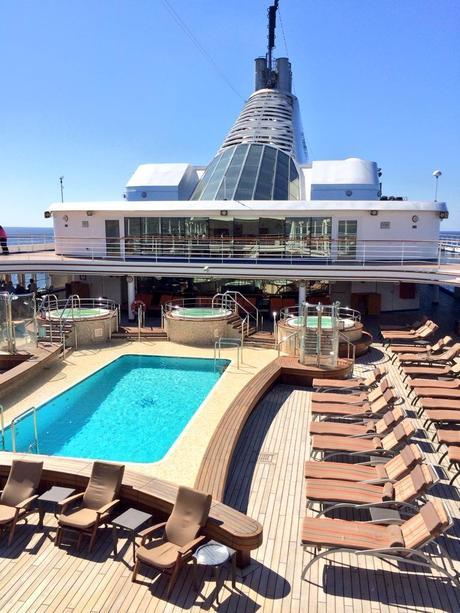 Buenos Aires–Bridgetown (Feb 10–27)
Push the boat out and board the Silver Shadow for seventeen days of cruising around the east coast of South America. You'll dock for three days in fantastic Rio de Janeiro during Carnival as well as making stops in Sao Paulo, fashionable Buzios and the palm-covered Devil's Island in French Guiana, before sailing into Barbados.
Venice–Venice (July 3–10)
No city is more romantic than Venice so why not start and finish there? Sail away past the Doges Palace and St Mark's Square en route to Croatia, via historic Ravenna in Italy. You'll spend time in the beautiful city of Dubrovnik, exploring the warren-like Diocletian's Palace in Split, and the Roman ruin-packed marble streets of Zadar. Return to Venice via the pretty Slovenian town of Koper.
Singapore–Hong Kong (Nov 10–22)
This 12-night cruise has three full days at sea – ideal for relaxing – plus an overnight stop in Manila, the capital of the Philippines, to give you a chance to properly explore this vibrant city. You'll also get to visit Bintulu and Kota Kinabalu in Malaysia and postcard-perfect Boracay island in the Philippines. And of course you'll spend time in two of Asia's liveliest and most enticing cities to boot.
Photos © Robin McKelvie